Superyachts are becoming more and more common, as the amount of truly high-net individuals is on the rise worldwide. Making it into the top five of largest private yachts in the world will not be easy. This is the current top 5: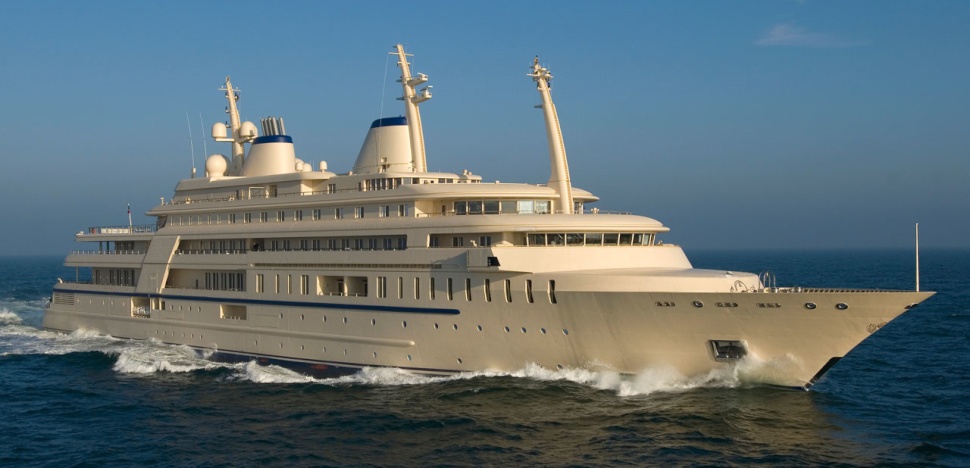 5. Al Said
With a length of 155 meters/508 feet does the Al Said not even make it to the top three. Built in 2008 by Lürssen in Bremen for Sultan Qaboos of Oman this superyacht is styled in the tradition of the old ocean liners, yet with a modern touch. It reportedly can accommodate up to 70 guests, who will have every wish cared for by a crew of 154.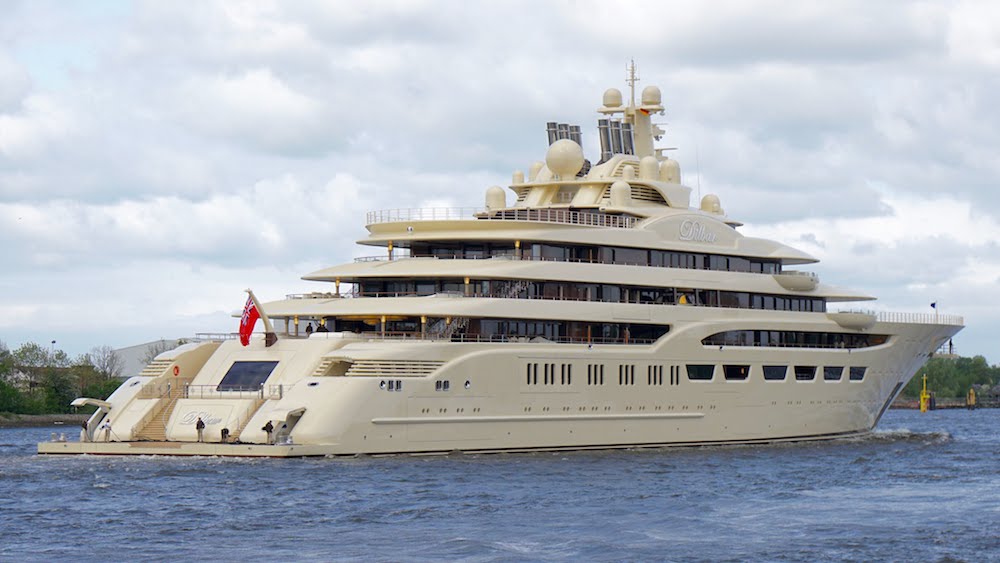 4. Dilbar
In 2016 Russian tycoon Alisher Usmanov took delivery of the Dilbar, a 157 meter/512 feet superyacht to replace the original Dilbar (which is now named Ona) which measured only 110 meter/361 feet. While not the longest private yacht in the world, it is the largest by volume. Also unique is its tender, a custom built Airbus H175 helicopter, which features two seating areas and a galley.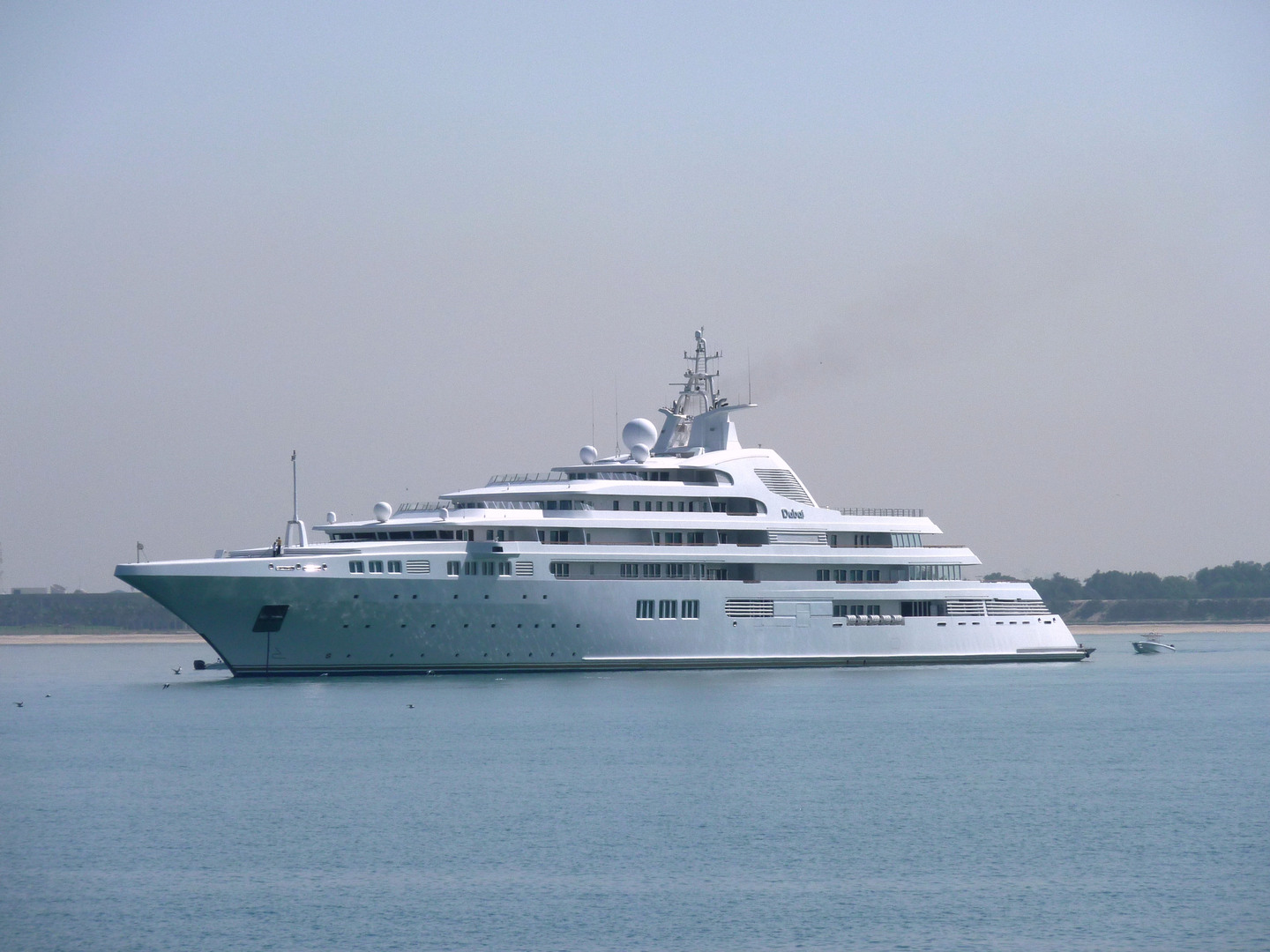 3. Dubai
Detailed mosaics, a dramatic staircase with glass steps that change color, and of course every other luxury one can think of. The Dubai has it all. Owned by Sheikh Mohammed bin Rashid Al Maktoum, Emir of Dubai, The Dubai was launched in 2008 and measures 162 meters/532 feet. With seven decks there is plenty of room for everybody. To get them ashore the Dubai carries two 30 feet tenders.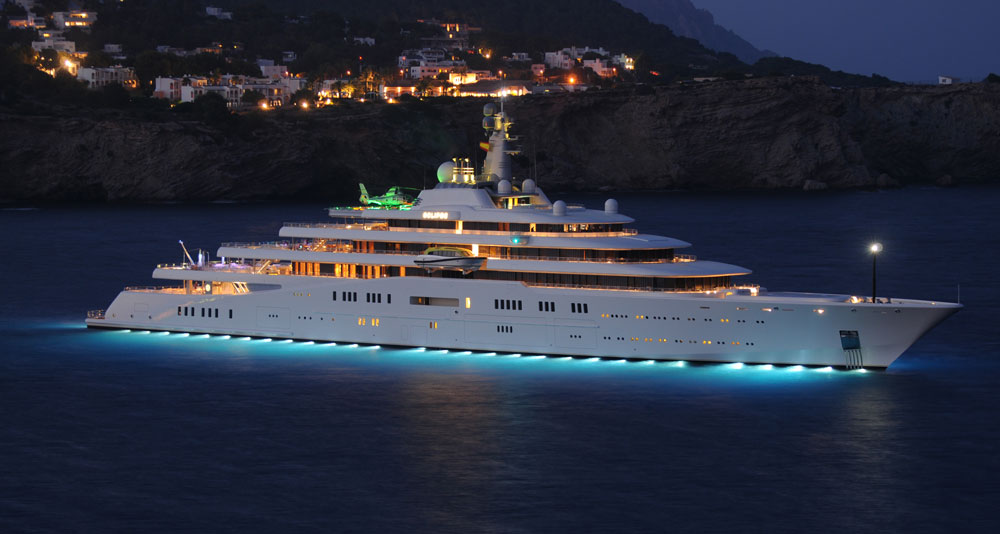 2. Eclipse
The Eclipse is in the second spot in the Top 5 of largest private yachts, and it is mere feet longer than the Dubai. It is owned by Russian tycoon Roman Abramovich, who paid an estimated half a billion dollars for it. You could say he got his moneys worth with nine decks, a helipad for three helicopters, a swimming pool that can be converted into a dance floor, an outdoor fireplace… And an antiballistic missile defense system.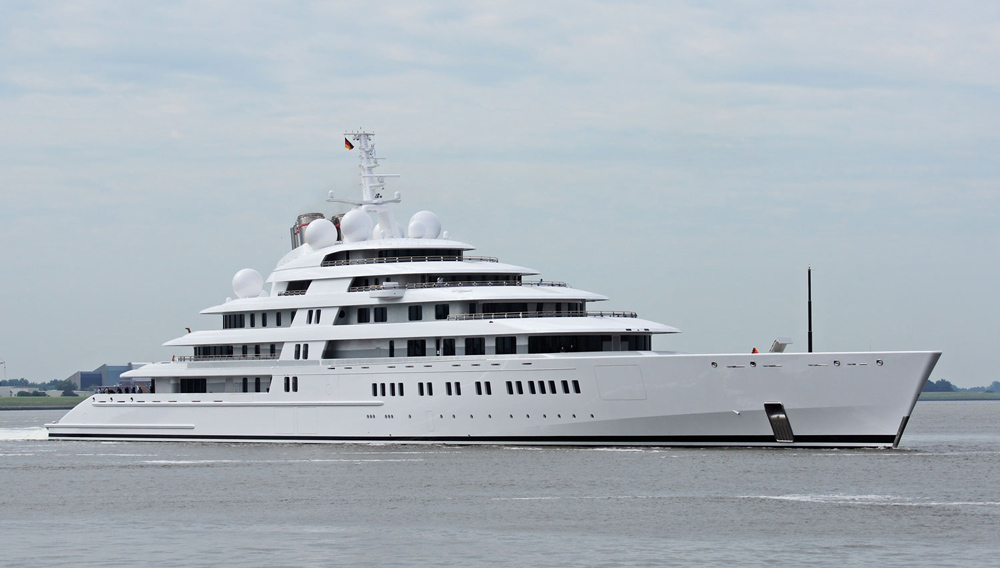 1. Azzam
All superyachts on the list are dwarfed by the Azzam, which measures a length of 591 feet/180 meters. It actually looks even longer thanks to its sleek deck. Azzam's engines produce a whopping 70MW, or 94.000 hp, which gives the yacht a top speed of 31 knots. It was specifically designed to have a very shallow draft of only 14 feet so that it can even enter certain coastal areas with ease. Azzam is owned by Sheikh
Khalifa Al Nahyan, the President of the United Arab Emirates.
Save
Save
Subscribe to discover the best kept secrets in your city