Few bracelets reach an iconic status yet the Force 10 by Fred is one of them. The brand was founded in 1936 by Fred Samuel, but it was his eldest son that came up with the idea for this bracelet in 1966. A passion for sailing, induced by his father, he was inspired by the braided marine cables and decided to attach a buckle on each side to create a bracelet. A legend was born!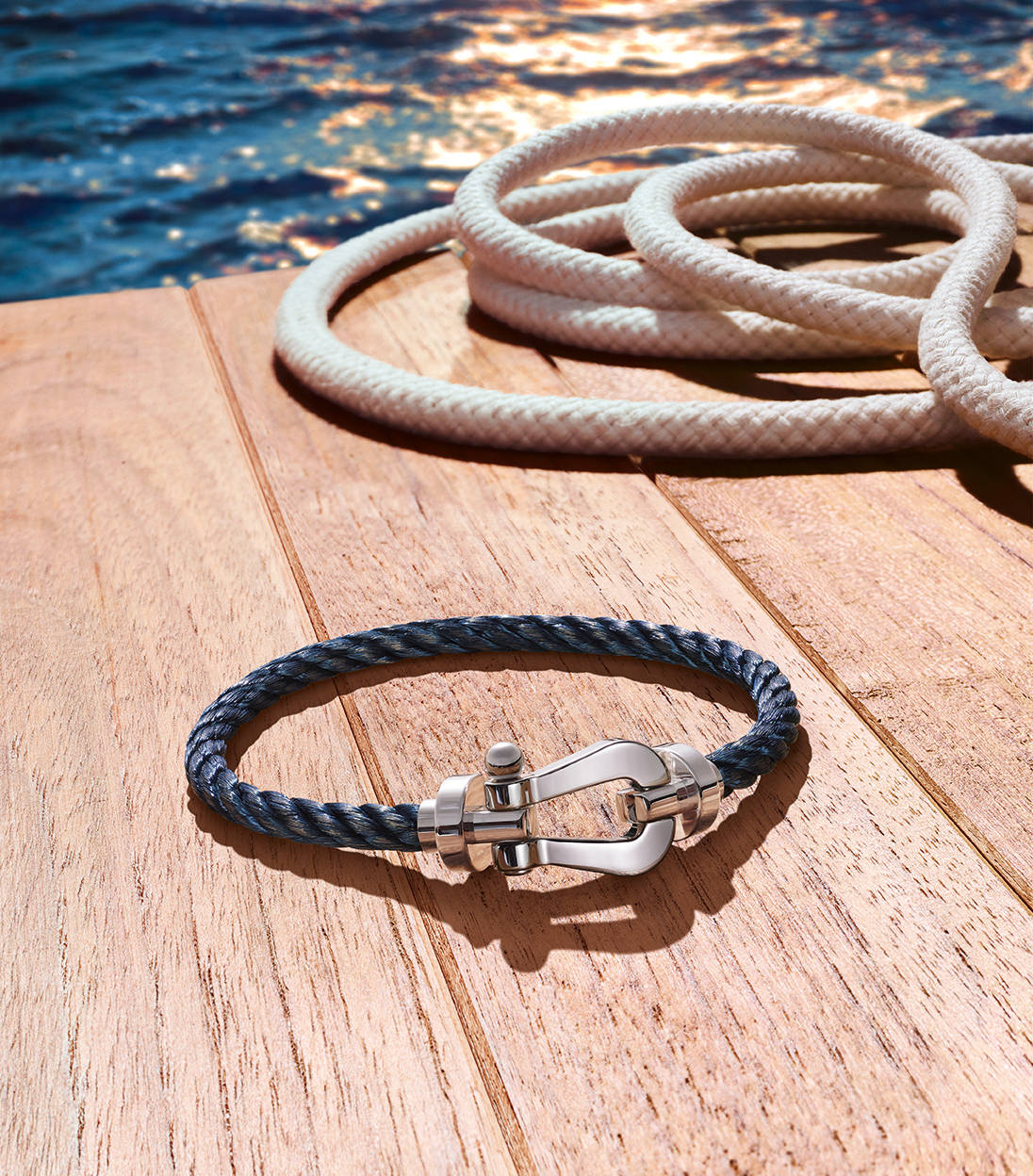 Now Fred takes this icon into the digital world with L'Atelier Fred. It allows you to do is create your very own version of the Force 10 bracelet, by going through all the options with a specialized advisor. On a table different building blocks are placed, each representing a particular part of the bracelet. By changing them, you can see your creation come to life on an attached screen. This is unique since not all jewelers allow customers to personalize one of their iconic designs, and especially not with so many options as L'Atelier Fred offers.
While you can create your own, personal Force 10 bracelet completely in the boutique, there is also the L'Atelier Fred smartphone app (available for both iOS and Android). Here you can use the colors of your favorite images and apply them on the bracelet. This can be anything from the color of your car, our horse, or even the ocean in front of your beach house! With over 100.000 possible combinations it is not very likely that you will come across somebody with exactly the same creation. To eliminate even this remote possibility, Fred also offers custom engravings on the bracelet, so that you can literally sign off on your design!
L'Atelier Fred is currently exclusively available at the brand's flagship boutique at 14, rue de la Paix in Paris. This might be a great excuse to visit the city of love before other Fred Boutiques in the world follow with L'Atelier Fred!
Save