Photo Credit: All photos by Jörgen Brennicke, All styling by Sophia Gratzl, All grooming by Emike Santos @MIKAS
It's no surprise that world-class athletes are wanted at A-list parties and watering holes around the globe. Tom Brady (and Gisele) turn up in Ibiza, David Beckham in St-Tropez, and Kobe Bryant on Mykonos. The Hamptons draw their fair share of big sports names—Carmelo Anthony and Michael Jordan, for example, are often spotted out and about, and tennis ace John McEnroe has long been a fixture on the East End.
But it is somewhat of a surprise to learn that Henrik Lundqvist—the Rangers' star goalie, the linchpin of the team for the past decade, and one of New York's biggest sports stars who can go on holiday anywhere and immediately become part of a resort's elite scene—takes his summer in . . . Gothenburg, Sweden. Now, Gothenburg is a lovely place—one of the most sought-after actresses in Hollywood today, Alicia Vikander, hails from there—but it's not exactly a hot spot drawing the likes of Kobe and Peyton, even for a long weekend. When we caught up with Lundqvist in late summer for our cover interview and photography session, it was in Gothenburg, where he had arrived in June, as he does every summer for the start of a three-month stay.
Why Lundqvist retreats to this under-the-radar coastal town is key to understanding the cool, charismatic hockey icon. It speaks to his deeply felt dedication to his sport, to the teams he has played for, and the strength of his personal loyalties. It also tells a lot about his own comfort level with fame: Lundqvist is a household name who doesn't need to hang with other boldfacers to reinforce his own stardom or to insure his visibility in the 24/7 celebrity whirl.
Lundqvist's connections to the city, both professionally and personally, run deep. "There are a number of reasons why we come back," says Lundqvist, speaking of his wife and two daughters, ages four and one. There's extended family—his parents and his wife's relatives live nearby—and numerous friends from his earliest hockey days. But with Gothenburg there's clearly an exceptional emotional pull. It's where Lundqvist and his twin brother, Joel, caught the hockey bug when their father, Peter, took them to their first game, and where Lundqvist joined his first professional team, Frölunda, and quickly became a star. It's also where he met his wife, Therese Andersson, and began his charity work. "I lived here for seven years," says Lundqvist, who in the documentary Beginnings for MSG took a cameraman on a tour of his first bachelor pad, a modest condo where he and Joel camped out while attending school, lived and breathed hockey, and devoured exceptional amounts of pizza. "I still have a lot of friends here," says Lundqvist. "It's good to have a chance to reconnect with everyone and get re-energized for the season."
Since Gothenburg was where Lundqvist started his professional career, I ask him whether it was also the place where he realized he had the talent that would take him to the major leagues. Or did he sense that earlier on? After all, it was pretty gutsy for Lundqvist to insist on playing hockey as a youngster when his father headed up the local ski school. "No," he responds. "There was nothing that pushed me to think I had more talent than any other player. It was the excitement and joy of the game that drew me in. I loved being on the ice and having a twin on the team. We won together, lost together. With skiing we'd be competing. Only one person wins." Lundqvist says it was only after a few years of adolescent hockey that he realized "it was a really good fit. Early on I loved being in goal."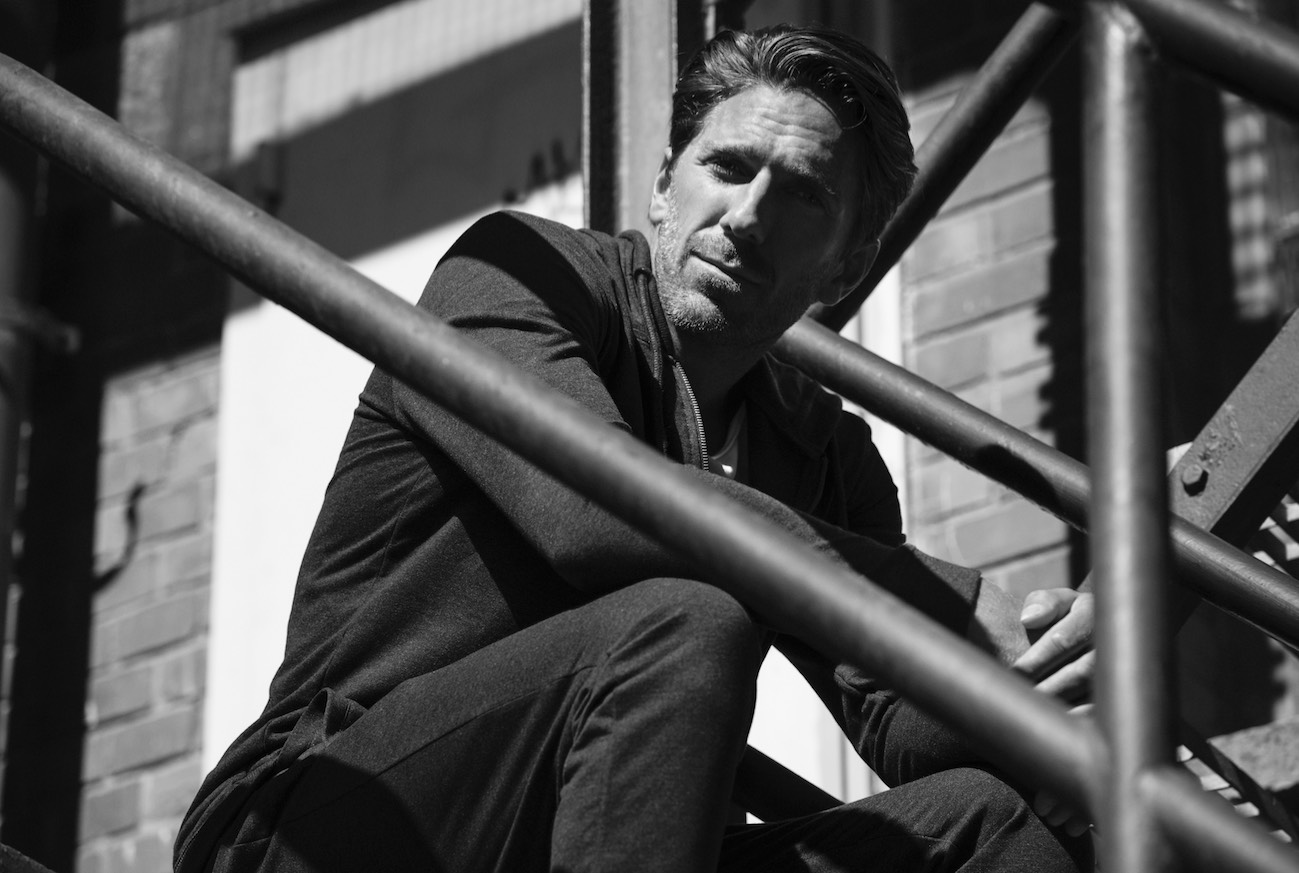 Lundqvist is a big star in Sweden, although in Gothenburg he's left to go about his life in relative peace. Still, his name inevitably makes it into the headlines—not only for his accomplishments in the rink but for his work with the Henrik Lundqvist Foundation. This summer he received one of Sweden's most prestigious awards, the Victoria Scholarship, given to an outstanding Swedish athlete and named for the country's crown princess, who presented Lundqvist with the honor. European newspapers covered the ceremony extensively, showing Lundqvist, seated next to the royal family, with King Carl Gustaf and the queen in attendance, along with the crown princess. (The reception held prior to the award presentation provided a special moment for his daughter Charlise. too. Lundqvist told reporters that Charlise is entranced by princesses and was thrilled to meet some real ones.) Lundqvist also received extensive press coverage this summer when he helped break ground for an expansion of the Ronald McDonald House in Gothenburg, where he began his charity involvement long before he was an NHL star, some 16 years ago. The Henrik Lundqvist Foundation donated $80,000 to the project, which will help 250 additional families with children suffering from life-threatening illnesses each year.
The Henrik Lundqvist Foundation has grown rapidly, with a tenfold increase in funds since it was founded in 2014. While Lundqvist gives back generously in Sweden, HLF has an international reach, partnering with groups in Manhattan like the New York Presbyterian Children's Hospitals, the Food Bank for New York City, and Together for Better, which benefits in-need children in the Dominican Republic. Lundqvist became involved with local nonprofits as soon as he arrived in New York. "I saw what the Rangers were doing with the Garden of Dreams Foundation (a children's charity that works with Madison Square Garden and the MSG network), what my friends were doing outside the sport, helping others. I became the spokesperson for Garden of Dreams and remain the spokesperson."
Two years ago, he felt the time was right to create his own foundation. "I think that when you are young, you focus on your career and what your next step will be. Then you spread your views a little to see what you can do with your role as an athlete to do good." Although the foundation's work is international, Lundqvist sees New York as the place where he can best leverage his numerous contacts within the sports world and beyond. "You begin to realize how you can make a difference in connecting people and try to inspire them to do good things," he says. He's particularly proud of his foundation's Young Ambassadors program and its success in getting youngsters 12 to 18 years old involved in community service projects benefiting children's health and education initiatives.
When asked what has been the greatest takeaway from his charity work, he pauses a moment. Since neither he nor his team has requested interview questions in advance (which is rare for celebrities these days), you can expect—and get—unvarnished answers from Lundqvist. "I have been very lucky," he says. "I was given a great opportunity in New York with the Rangers. You begin to see that the things you took for granted as a kid growing up are not there for everyone. In Sweden, everyone has access to good health care and education. The schools are in good shape. It was never a question, it was always there. In order for certain children to have that same access in New York now, you need a lot of people to help out."
He says having kids of his own has had a significant impact on how he views his charity work. "You walk into a hospital for kids and you think of your own children right away. The feelings you experience are much stronger when you have children, imagining what a sick child goes through, what their parents and siblings are going through. It's really tough." And while Lundqvist has always been hands-on with his HLF commitments, he says having children has helped underscore how charity is about more than making a grant. In addition to financial support, "just being there can make a huge difference to a family with a sick child," he points out. "To be helpful, to be in that moment with them, to have them be able to think about something else for an afternoon."
As Rangers fans well know, Lundqvist excels at being "in the moment." He's also renowned for an almost impenetrable sangfroid, which has been put to the test in the last five years with trips to the Stanley Cup and three Eastern Conference finals. Lundqvist is so good at controlling his emotions that Swiss watchmaker TAG Heuer asked him to join a select group of top athletes as brand ambassadors to help spread the watchmaker's #Don'tCrackUnderPressure ethos. "The message is one I live by every day and every game," he said at the time of his appointment.
Lundqvist feels the biggest challenge for any athlete, especially for a goalie—"for whom state of mind is critical"—is the ability to control emotions "so you focus on the right thing. You can't think about what's going to happen, or whether you're going to be too far away, or a half second too late. The only thing that matters is the next shot."
He admits that getting into the right frame of mind involves a lot of mental and physical prep. "It's definitely hard to reach that zone. When there's a big game and there's a lot of pressure, it can be difficult to control your emotions, but you work to achieve that. I need to feel I've done everything I can to be prepared. It's not like I'm just ready to play. You have to think about what you need to do. And you have to remember that, as a goalie, you can't take control of a game." Lundqvist says that for all he's achieved in the sport, he still becomes excited and nervous before a big match and that finding "a balance between the two helps "keep me on my toes." In his pre-game prep, Lundqvist, a great music lover (he's done music gigs playing guitar with John McEnroe and Skipnot's drummer Jay Weinberg), relies on his playlist that includes Swedish pop rock, Sum 41, Blink 182, Foo Fighters, John Mayer, and Bruce Springsteen to help get him into the right mood and mind-set.
One of the rare times Lundqvist let his feelings surface was after the second overtime goal scored by Alec Martinez that decided the Stanley Cup (the Rangers were battling the Los Angeles Kings) in June 2014. Lundqvist, stunned, remained sprawled on the ice, facedown, in defeat. But even for die-hard Rangers fans long coveting the Cup and used to Lundqvist pulling off one miracle save after another, that response, from the king of cool, was both poignant and appropriate. It showed how much he wants hockey's ultimate prize for New York, for the team, for himself. He says he has found the clip "painful" to watch, being so close to what the Rangers sensed was eminently within reach.
The 2015-16 hockey season wasn't a smooth one, even for a player who Gerry Eskenazi, a former sports reporter for the New York Times, says "is without a doubt the greatest goalie the Rangers have ever had." It didn't come close to where Lundqvist hoped it might—the Rangers were eliminated by the Pittsburgh Penguins in the first round of the Eastern Conference. But Eskenazi says that Lundqvist had a long and tough year and that one reason he may have been off his game during the last Penguins face-off  "was all those minutes over the course of the season. Lundqvist faced about 300 shots more than the average goalie in the NHL did—the equivalent of about ten games' worth. And yet his save percentage still hovered around 0.920."
In late summer, as Lundqvist was in deep training for both the upcoming Rangers schedule and the World Hockey Cup (when he played for Team Sweden), he said that, despite the hard-fought battles of the past few years, he was optimistic about the New York team's chances for the 2016–17 season. "We've added new pieces, new players. Sure, you're never sure what's going to happen," he says. "The league is now so competitive. There are many teams that get it right and can compete for the Cup. But I'm excited about the talent we have. A lot of guys have been part of the team effort a long time and know what to expect from coaches, from playing in New York, and that helps." Lundqvist admits that the last season was filled with many ups and downs, "but if we can find that consistency for our top level again, I have a strong belief we will have a great year."
Even though the Rangers have numerous veterans, I ask whether the increased frequency with which players hop from team to team diminishes any sense of rivalry. (Many Rangers found it difficult to watch Carl Hagelin, a former Blue Shirt, hoisting the Stanley Cup for the Pittsburgh Penguins this year.) "Because of the cap system that started in '05, it's harder for teams to hold on to players," says Lundqvist. "Today it's such a big business. I think everybody knows that." But for Lundqvist, a man of deeply rooted loyalties, a player's personal connections to a team are what matters most, regardless of where they've been before. "You're training together, traveling together, you form connections." He says that after he played for Frölunda for seven years, he never thought he would feel the same emotions or sense of connection to a team as he did for the Swedish club. But when New York embraced him as King Henrik after a stellar second season as a Ranger, he found transferring loyalty to his new team and hometown far easier than he thought he would. Lundqvist knows that success only comes when you're "ready to give all for the team." Which, as one of the Rangers' hardest-working athletes, he always appears to do. Eskenazi credits Lundqvist not only for his record-setting goaltending but also for the intangible sense of confidence he gives to the team. "I believe his teammates think they're the best team on the ice with him in the nets."
If there's one group that can borrow some of that Ranger devotion it's Team Sweden, for whom Lundqvist helped win the gold medal in hockey at the 2006 Olympics. Lundqvist says it had always been a dream to play for his country and countrymen. "It's a cool feeling to be on the ice and hear your national anthem," he says. Lundqvist rejoined the team for the World Hockey Cup playoffs in Toronto in September.
Photo Credit: Scott Lay/MSG
Heart-rending anthems aside, Lundqvist says his biggest commitment will always be to the Rangers, a team he wants to stay with until the end of his career. "I re-signed with them two and a half years ago. They're my everyday life, my work." Again, Lundqvist cites the connections he's made to, and the feelings he's developed for, "the organization, the city, the team, the people working around the team." But he's also a realist. "In the end, all you have is a contract. You need to perform, to stay on top of things. Everything can change. I know that you have to work extremely hard and not take anything for granted, or expect (a situation) to stay the same forever, but my goal, my dream, is to finish here. Always has been."
Lundqvist, despite his love of the Swedish countryside and Gothenburg, says he thrives in New York, where he lives nine months of the year. "It's become a place that matters to me so much during both on and off times. I like the high tempo and energy." He lived for many years in Midtown West, not far from the Garden, but as his family grew, he relocated to TriBeCa. As to his preferred New York hood, Lundqvist responds like a native Gothamite. "Whenever you talk to someone about the best place to live in the city, they say it's wherever they're living. You learn to love your place."
No one knows how long a hockey player's career will last. The great Gordie Howe played until he was 52. (Today the oldest NHL players hover between their late 30s and early 40s.) But Lundqvist, who is 34, can be sure of a place in the pantheon of New York sports greats no matter how long he continues to play. "Lundqvist's record speaks for itself," says Eskenazi. (Former Rangers goaltender) Mike Richter, who did win a Stanley Cup, had a host of stars (on the team), including Mark Messier and Brian Leetch. Not so with Lundqvist. Nor with Eddie Giacomin (a star Rangers goalie in the 1960s and '70s), who never won a Cup. Lundqvist's dominance over the years demonstrates his all-time value."
Lundqvist says that his foundation work will help transition him to a career post-hockey. "A lot of things interest and inspire me," he says. "Fashion. Music. But I don't focus on that and haven't given (life after pro hockey) serious thought. There will be answers when it's time. But now hockey is such a big part of my life. And hopefully, the best—a win (for the Stanley Cup)—is yet to come."
Subscribe to discover the best kept secrets in your city