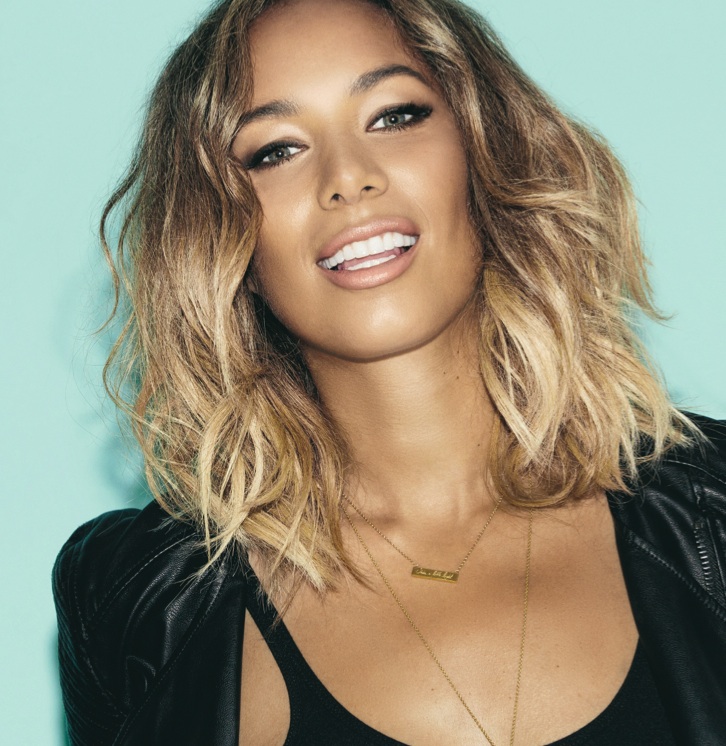 Leona Lewis, the three-time Grammy nominee who rose to fame after competing on Simon Cowell's singing competition show, X-Factor, is in the process of creating what is sure to be her next big hit: her sixth album. We caught up with the 31-year-old back in March while she was lending her voice to Cirque du Soleil founder Guy Laliberte's charity event extravaganza, "One Night for One Drop," at The Smith Center for the Performing Arts in Las Vegas. In part, her involvement helped raise $6.5 million to tackle critical water issues worldwide.
The British songbird tells us that, when she isn't spending time riding her horses, Sprite and Di Angelo, she's hard at work making music. "The thing is, right now, I'm collecting my inspiration. I'm collecting a lot from the experiences I've had on tour. I'm going to be doing a lot of traveling this year, which I'm sure will inspire me and point me in the direction that I want to go in musically. Whenever you're able to experience different things and different cultures, that definitely goes into and affects the music," she tells us.
Here, the philanthropic singer, who is also prepping to play Grizabella in Andrew Lloyd Weber's Cats revival premiering on Broadway July 31, shares what a day in her life looks like when she's focused on doing what she does best.
9:00A.M. I get up and go to my horses, Sprite and DiAngelo. I'll groom them [and] take them out.
9:30A.M. Come back and have breakfast.
10:00 A.M. l work out, either at the gym or do a spin class.
12:00 P.M. I eat lunch at Sun Café—it has amazing vegetarian food—and grab a juice to go. If I'm in L.A., I get my juice from Pressed Juicery.
1:00 P.M. Studio time. I'm usually here through the late evening.
7:30 P.M. I usually have dinner at the studio; we order in. I'm vegetarian, so obviously I try to eat pretty healthy.
9:00 P.M. Go to a candlelight yoga and meditation class.
12:00 A.M. I finish up at the studio— we definitely have long sessions.