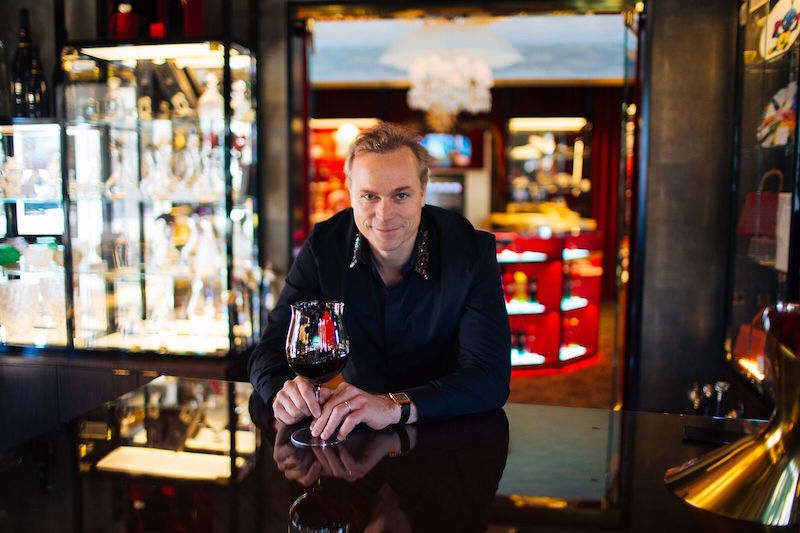 While we've featured Jean-Charles Boisset's eponymously monogrammed tasting lounges in the past, the haute quotient of each continues to rise. At each of his three JCB Tasting Lounges, Boisset—never one to rest on his laurels—succeeds in pushing the boundaries of the wine tasting experience to new sensory levels.
The proprietor of a multitude of California and French wineries, the French-born Boisset indulges unabashedly in the lap of luxury; his life is filled with fine wine, fine food, and the finest accoutrements the world has to offer, and lucky for the general public, he likes to share. Set foot in either the JCB Lounge at The Ritz-Carlton, San Francisco, or in the Yountville Washington St. location, or at his Raymond Vineyards property in the Napa Valley, and enter Boisset's world, if only for an hour or two.
These wine tasting and lifestyle retail destinations are unlike anything you've ever experienced. Leopard print banquettes, velvet lined walls, revolving crystal chandeliers, and the best in glassware, china and crystal combine to create an atmosphere that's shamelessly outrageous, a bit vampy, and great fun. And then there are the wines – featuring both style and substance, JCB wines are as charismatic as their creator, and a bit of Boisset's personality is infused into each unique blend.
Boisset invites guests to cut loose and leave inhibitions behind. The provocative environ of each lounge is repression-free. Although you'll find Boisset's vivacity at each of the three JCB Tasting Lounges, each spot has its own unique vibe, which we explain below.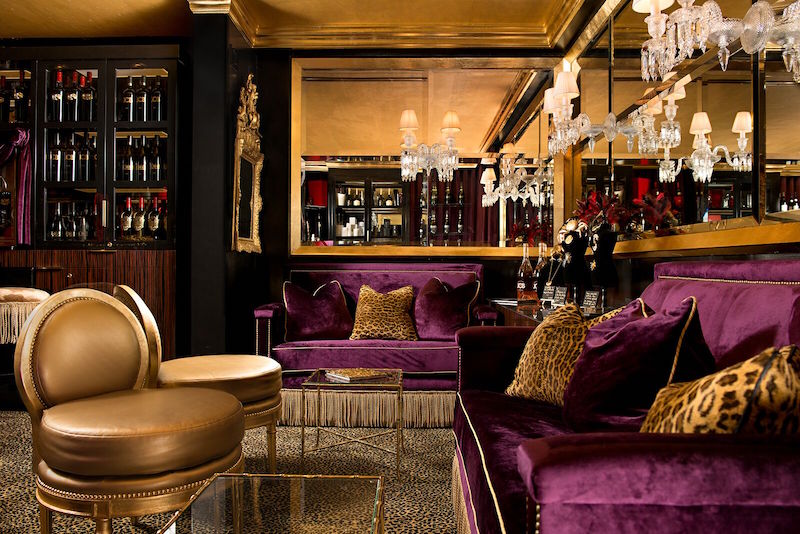 JCB Tasting Lounge at The Ritz-Carlton, San Francisco
An intimate and private setting right off of the hotel lobby that can accommodate up to 14 guests. JCB scented candles set a sultry mood that is accentuated by your choice of music. Order nibbles from The Ritz-Carlton's kitchen, kick back at the small bar, at the dining table, or in the cozy sitting area and fashion your own experience with exclusive wine tasting flights of some of the most decadent wines within the Boisset Collection (from $50 to $100 per person).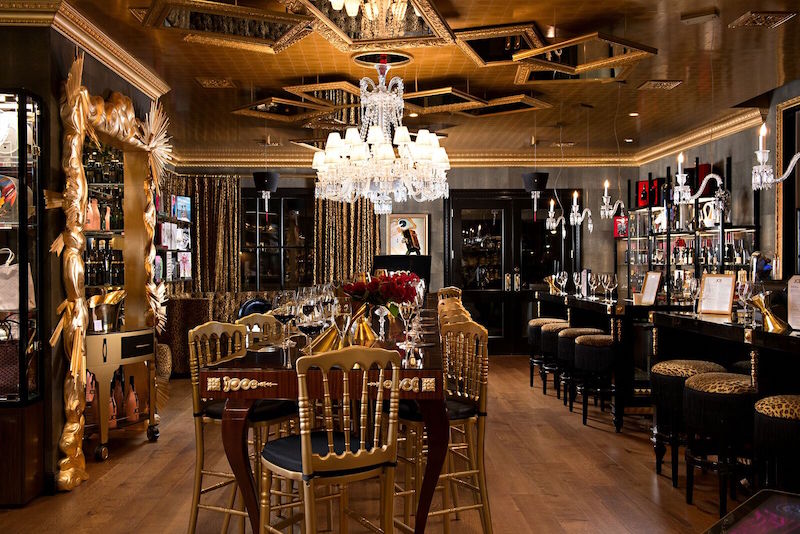 JCB Tasting Salon & Atelier, Yountville
The largest of the three tasting rooms and the one most easily enjoyed without a reservation, this spot immerses guests in experiential discovery with three distinctive flight tastings: the Premium Collection, the JCB Touch Interactive tasting at their state-of-the-art digital touch table, and the Surrealist Flight, an event held in the private Surrealist Boutique where you're surrounded by Boisset's personally-designed jewelry collection. (From $30 to $50/person.) Atelier by JCB, an adjacent gourmet epicenter offers an artfully curated assortment of the best cheese, caviar, and salumi.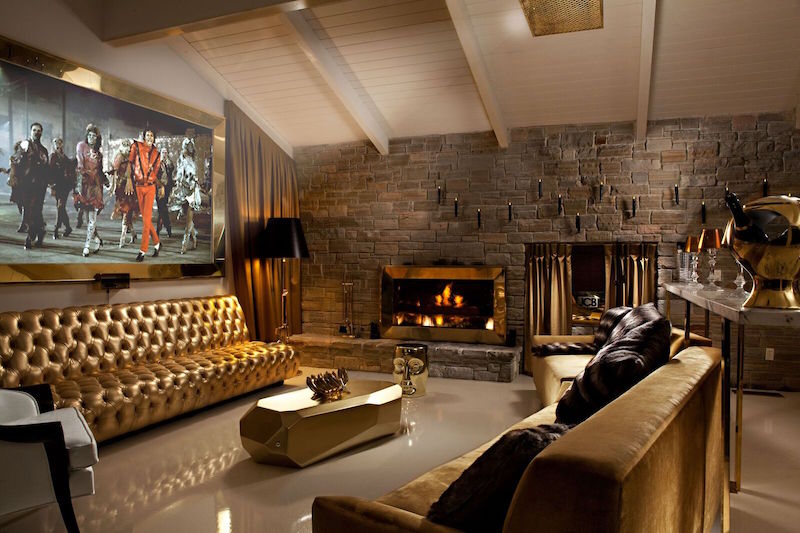 JCB Tasting at Raymond Vineyards
By appointment-only and ideal for small private parties and intimate tastings, this lounge features wall-length gold banquettes with a backdrop of pop masters concert footage on the wall-size movie screen. Choose a 'Bubbles' tasting, 5 sparkling wines, a 'Custom' tasting, 5 wines of your choosing, or the 'Connoisseur,' 5 upper echelon JCB wines and learn about Boisset's wine history, and that of the entire Napa Valley, from your knowledgeable and lovely hostess. (From $40 to $75/person.)
You are likely to leave each of these JCB Tasting Lounges a bit lightheaded—is it the wine, the opulence, or the surrealist décor? It's all this, and so much more. To enjoy a JCB tasting experience is to enter another world—the world of Jean-Charles Boisset. And what a wonderful and fantastical world it is.
Subscribe to discover the best kept secrets in your city