Photo Credit: Drew Altizer Photography
The gowns! The glamour! Luisa Miller's tragic ending! Opera Ball 2015: Moonlight and Music, a gala benefit, had it all as the 93rd season of the San Francisco Opera, celebrating General Director David Gockley's final season, got underway Sept. 11 at the resplendent Beaux Arts-designed War Memorial Opera House. The extraordinary event, which always brings together local and national corporate, political, civic and philanthropic leaders, officially kicked off the city's sizzling social season.
In the past, the opening galas of the San Francisco Symphony and San Francisco took place the same week, causing people to call the period "Hell Week." This year, socialites and all of the people who pull them together for one fabulous night get a breather before the symphony gala takes place on Sept. 24. The other big change for this enchanting evening, co-chaired by Jane Mudge and Karen Kubin, was the venue. The festive cocktail reception took place not in the dramatic City Hall Rotunda, but instead in the foyer of the Opera Hall with the main dinner following in a tented pavilion for the first time since 2012.
You couldn't turn around without bumping into a fashionista in an Oscar de la Renta frock, starting with philanthropist and Opera Board member Dede Wilsey, who for the 10th consecutive year, took on the role of Opening Weekend Grand Sponsor, underwriting the opening night production, the flowers and the free San Francisco Chronicle Presents Opera in the Park on Sunday, Sept. 13. Komal Shah flaunted the late courtier's final gown and will wear a dress designed by the fashion house's new creative director Peter Copping to the symphony gala; Paula Carano and many others also bubbled in Oscar de la Renta. San Francisco Opera Guild President Charlot D. Malin rocked a stunning Carolina Herrera creation with handy pockets. Mudge was dreamy in Marchesa. Pamela Joyner dazzled in Monique Lhuillier. Sonya Molodetskaya, sporting a white cape accented with ostrich feathers over a figure-flattering black and white gown, and Brenda Zarate, in a risqué green number with a high slit, opted for Vasily Vein. Daru Kawalkowski also stayed local with a gorgeous, gold, one-shoulder design by Karen Caldwell, who showed off her sexy back in, naturally, one of her own designs. San Francisco couture designer Lily Samii also wore one of her own numbers, and dressed Denise Hale as well. Rubin Singer dressed a couple of glamour girls, including Deepa Pakianathan. Staying true to Andrew Gn was Allison Speer. Dixie Lee Mahy complemented her princess-like gown with a tiara.
Photo Credit: Drew Altizer Photography
From the moment guests arrived, there was a Tyrolean flavor in the air thanks to internationally acclaimed event stylist J. Riccardo Benavides of Ideas, who took his cue from the performance; Luisa Miller is set in Tyrol, a state in Austria. Valets sporting Tyrolean hats with feathers greeted guests, who then made their way up the grand stairs and through doors adorned with aubergine drapes that soared 60 feet high. Benavides' talents were truly on display with the tented pavilion on Civic Center's Grove Street between the War Memorial Opera House and Louise M. Davies Symphony Hall. Making sure the wall façade of the pavilion went swimmingly with the War Memorial Opera House's limestone, he selected a stone grey. After leaving the reception and making their way through a promenade, the 800 Opera Ball patrons must have felt as if they were entering the grand foyer of a Tyrolean castle from the 18th century. Two humongous statues flanked the entrance to the foyer; 500 yards of fabric and chandeliers hung from the ceilings and custom-made mirrors with touches of patina and brushed gold evoked a feeling from centuries ago.
Benavides made sure the tent, 300 feet long and 40 feet wide, didn't feel long and narrow by softening the space with hard wooden walls and adding trophy antlers and padded fabrics, including a wonderful Italian velvet fabric whose hunter green and mustard hues softened the walls. The décor was so haute that even Benavides was beside himself.
"Closing the streets of San Francisco for a three-day installation to make the Opera Ball was nothing but magical," he enthused.
The tables featured three colored fabrics—peanut, gold and buttercup, but the only real use of color was the pink floral arrangement. The meal lived up to the setting. Guests enjoyed an elegant, three-course dinner designed by Executive Chef Lucas Schoemaker of McCalls Catering and Events but not before one was spotted switching the placement of name cards at her table, a no-no but she was probably not the only one. The first course consisted of roasted nectarines and Maine lobster salad with asparagus, sweet 100 tomatoes, crispy buckwheat and sunflower sprouts. The entrée of Tyrolean braised short ribs with herbed spaetzle and roasted apricots, Josip's garden vegetables and braising jus was just perfect. The dessert with tiramisu AND an Austrian hazelnut chocolate roulade was massive but no one really complained; they only devoured the sweets. Roederer Estate Brut from Anderson Valley, Grgich Hills Estate's 2012 Napa Valley Chardonnay and 2012 Napa Valley Merlot were the wines served.
Photo Credit: Irja Elisa Creative
At the same time Opera Ball patrons were enjoying their feast, BRAVO! CLUB, San Francisco Opera's group of young professionals dedicated to building a new audience for opera, also presented its 24th annual Opening Night Gala, co-chaired by Laurie Diab and Shannon Eliot with a champagne promenade reception also catered by McCalls on the Outdoor Loggia of the War Memorial Opera House.
A little after 8 p.m., all guests were in their seats for the magnificent gold grand drape to rise for the season-opening performance of  Giuseppe Verdi's romantic drama, Luisa Miller, conducted by San Francisco Opera Music Director Nicola Luisotti and featuring three fast-rising, young international stars—American soprano Leah Crocetto as Luisa Miller, American tenor Michael Fabiano as her beloved Rodolfo and Ukrainian baritone Vitaliy Bilyy as Luisa's protective father—in renowned director Francesca Zambello's vivid production. Before the show began, Gockley addressed the audience.
"I face retirement next July after 45 years in this business," the general director said to groans of disappointment. "In the interim, I'm pleased to offer you some of my most cherished works, among them Sweeney Todd, The Magic Flute, Don Carlo in June and also in June, Janáček's Jenůfa, one of my great most favorite pieces."
Stephen Sondheim's macabre musical thriller Sweeney Todd: The Demon Barber of Fleet Street premiered at the War Memorial Opera House on Sept. 19 and runs through Sept. 29, followed by Donizetti's Lucia di Lammermoor (October 8–28), Mozart's The Magic Flute (Oct. 20–Nov. 20), Wagner's Die Meistersinger von Nürnberg (Nov. 18–Dec. 6), Rossini's The Barber of Seville (Nov. 25–Dec. 9), the Gordon Getty and Claude Debussy double bill The Fall of the House of Usher (Dec. 8–13), Bizet's Carmen (May 27–July 3), Verdi's Don Carlo (June 12–29) and Janáček's Jenůfa (June 14–July 1).
In addition to thanking sponsors——Gockley also extended a "special welcome" to House Minority Leader Nancy Pelosi and her husband Paul Pelosi, which drew lots of applause and whistles.
John Gunn, Chairman of the Board of Directors for San Francisco Opera, then took the stage and began, "Opera transports us. It moves us. It inspires us. And this Company is one of the greats, bringing to the stage operatic experiences that rival any in the world. I have been Chairman since 2008 and watched David Gockley masterfully lead this Company. At the outset of his final year, his 10th season as General Director, it is fitting that we show him our abiding appreciation."
Gunn then asked opera goers to join him in giving Gockley a standing ovation. No requests were needed for a standing ovation at the end of the nearly three-hour performance of Luisa Miller, first performed at the San Francisco Opera on Nov. 13, 1947 but absent from the War Memorial Opera House stage for 15 years. The dramatic storyline of the tragic opera of troubled love amidst political corruption was as intense as the performances by all. Verdi's masterful tale of passion and intrigue—his 15th opera—tells the story of a young village girl who, in love with a dashing nobleman, becomes entangled in the court scheming of her lover's father and his steward. You wouldn't have known it was Fabiano's first time singing Rodolfo. He was that good, which is why he, along with Crocetto, whose voice is truly amazing, received a standing ovation. (We can't wait until next season when Crocetto takes on the lead role in Verdi's Aida.)
Photo Credit: Olivia Hsu Decker
Following the final curtain call for the Opening Night performance, Gockley awarded stage director Francesca Zambello with the San Francisco Opera Medal—the highest honor bestowed by the Company to an artistic professional.
"Great bling," Zambello, who began her association with San Francisco Opera more than 30 years ago, said upon receiving the medal, before going on to thank Gockley and the other general directors she has worked with for supporting her when females weren't exactly plentiful as directors. She joins an illustrious company of San Francisco Opera Medal recipients, including sopranos Leontyne Price and Joan Sutherland, mezzo-soprano Frederica von Stade, tenor Plácido Domingo, baritone Thomas Stewart, conductors Donald Runnicles and Charles Mackerras, director John Copley and mezzo-soprano Susan Graham, the last artist to receive the honor in June 2015.
Afterwards, the BRAVO! CLUB held its post-party, with dessert, hors d'oeuvres and dancing, at Jardinière Restaurant, while patrons returned to the tented pavilion for a lively after-party highlighted by cocktails, savories, sweets and dancing to the New York City-based high society band, The Bob Hardwick Sound, which performed tunes from Gershwin to Michael Jackson. When the fabulous music finally ended at 1 a.m. and the lights went up, the stragglers still didn't want to leave. It was that kind of magical evening.
All the pomp and circumstance is for a very good cause for the evening benefits the San Francisco Opera Association and Opera Guild's bold and innovative education and community programs, reaching more than 60,000 students annually throughout Northern California. Hats off to the sponsors!
San Francisco Opera is sponsored, in part, by Norby Anderson, Ann and Gordon Getty Foundation, John A. and Cynthia Fry Gunn, Franklin and Catherine Johnson, Edmund W. and Jeannik Méquet Littlefield Fund, Steven M. Menzies, Bernard and Barbro Osher, Jan Shrem and Maria Manetti Shrem, Phyllis C. Wattis Endowment Funds and Wilsey. Wells Fargo is San Francisco Opera's Season Sponsor. In addition to Wilsey, Luisa Miller was made possible, in part, by the Koret Foundation and Dianne and Tad Taube. Opera Ball 2015 was also made possible by corporate sponsors TriplePoint Capital, Neiman Marcus Union Square, de GRISOGONO, Morrison & Foerster LLP, Baird, Wells Fargo, Wells Fargo Foundation, Bank of America, Bank of the West, Union Bank, Accenture, BNY Mellon, United Airlines, Abbot Downing and media sponsors The Nob Hill Gazette and Town & Country.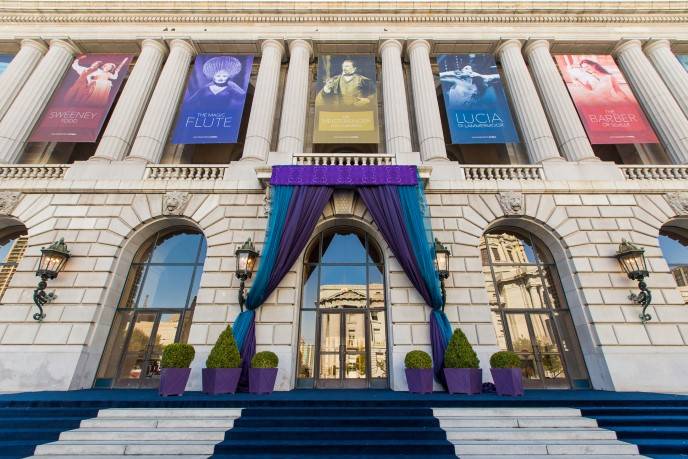 Opera Ball 2015: Moonlight & Music
Photography by Irja Elisa Creative
Opera Ball 2015: Moonlight & Music
Charlot D. Malin
Opera Ball 2015: Moonlight & Music
Maria Manetti Shrem, Jan Shrem
Opera Ball 2015: Moonlight & Music
Riccardo Benavides, Carolyn Chandler
Opera Ball 2015: Moonlight & Music
George Shultz and Charlotte Shultz
Opera Ball 2015: Moonlight & Music
Willie Brown, Sonya Molodetskaya
Opera Ball 2015: Moonlight & Music
Charlot Malin, Linle Froeb
Opera Ball 2015: Moonlight & Music
Komal Shah
Opera Ball 2015: Moonlight & Music
Maria Manetti Shrem
Opera Ball 2015: Moonlight & Music
Sonya Molodetskaya
Opera Ball 2015: Moonlight & Music
Deepa Pakianathan
Opera Ball 2015: Moonlight & Music
Charlot D. Malin and Komal Shah
Opera Ball 2015: Moonlight & Music
Mary Beth Shimmon and David Shimmon
Opera Ball 2015: Moonlight & Music
Karen Caldwell
Opera Ball 2015: Moonlight & Music
Daniel Diaz, Barbara Brown
Opera Ball 2015: Moonlight & Music
Joel Goodrich, Clara Shayevich
Opera Ball 2015: Moonlight & Music
Bob Friese, Chandra Friese
Opera Ball 2015: Moonlight & Music
Bill Poland, Mary Poland
Opera Ball 2015: Moonlight & Music
Kathleen McIntosh, Michael Covarrubias
Opera Ball 2015: Moonlight & Music
Lauren Groff, Laurie Diab, Shannon Eliot
Opera Ball 2015: Moonlight & Music
Michael Cabak, Marilyn Cabak
Opera Ball 2015: Moonlight & Music
Yuan Yuan Tan
Opera Ball 2015: Moonlight & Music
Allison Speer
Opera Ball 2015: Moonlight & Music
Navid Armstrong, Afsaneh Akhtari, France Szeto
Opera Ball 2015: Moonlight & Music
Afsaneh Akhtari and Navid Armstrong
Opera Ball 2015: Moonlight & Music
Jane Mudge, Nellis Smith
Opera Ball 2015: Moonlight & Music
Belinda Berry
Opera Ball 2015: Moonlight & Music
Charlot Malin, Jane Mudge, David Gockley, Karen Kubin
Opera Ball 2015: Moonlight & Music
Atmosphere
Opera Ball 2015: Moonlight & Music
Keith Geeslin, Priscilla Geeslin, Cynthia Dunn, John Dunn
Opera Ball 2015: Moonlight & Music
Denise Hale
Opera Ball 2015: Moonlight & Music
Giovanni Mattera, Denise De Luca
Opera Ball 2015: Moonlight & Music
Photography by Irja Elisa Creative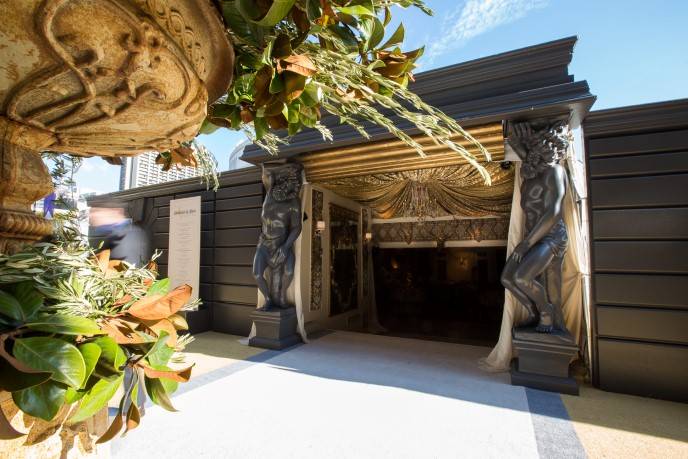 Tented pavilion
Photography by Irja Elisa Creative
Opera Ball 2015: Moonlight & Music
Atmosphere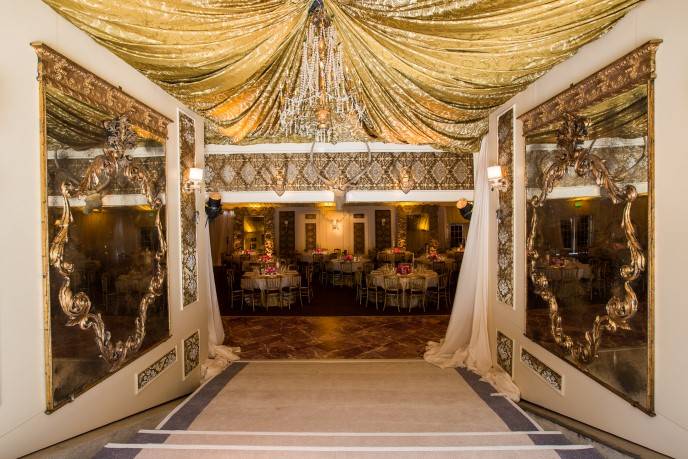 Tented pavilion
Photography by Irja Elisa Creative
Opera Ball 2015: Moonlight & Music
Deepa Pakianathan, Dr. Carolyn Chang, Ann Girard
Opera Ball 2015: Moonlight & Music
Oran Muduroglu, Maryam Muduroglu, Sobia Shaikh, Nadir Shaikh
Opera Ball 2015: Moonlight & Music
Sandy Mandel, Mary Mitts, Annette Miittcamp, Bob Mittcamp
Opera Ball 2015: Moonlight & Music
Karen Caldwell, Lisa Grotts
Opera Ball 2015: Moonlight & Music
Theodore Brown, Dan Cronan, Shannon Cronan, Mike Milstein, Sandra Farris
Opera Ball 2015: Moonlight & Music
Olivia Hsu Decker and Jorge Maumer
Opera Ball 2015: Moonlight & Music
Paul Pelosi, Nancy Pelosi, Pitch Johnson
Opera Ball 2015: Moonlight & Music
Boaz Mazur and Dede Wilsey
Opera Ball 2015: Moonlight & Music
Performance
Opera Ball 2015: Moonlight & Music
Performance
Opera Ball 2015: Moonlight & Music
Performance
Opera Ball 2015: Moonlight & Music
Performance
Opera Ball 2015: Moonlight & Music
David Gockley, Francesca Zambello
Opera Ball 2015: Moonlight & Music
Francesca Zambello
Opera Ball 2015: Moonlight & Music
Maria Manetti Shrem, Leah Crocetto
Opera Ball 2015: Moonlight & Music
Carolyn Chandler, Maria Manetti Shrem
Opera Ball 2015: Moonlight & Music
Jennifer MacCready
Opera Ball 2015: Moonlight & Music
David Laudon, Randy Laroche
Opera Ball 2015: Moonlight & Music
Navid Armstrong and Carolyn Chandler
Opera Ball 2015: Moonlight & Music
Teresa Rodriguez, Jorge Maumer and Brenda Zarate
Opera Ball 2015: Moonlight & Music
Jack Calhoun, Trent Norris
Opera Ball 2015: Moonlight & Music
Maria Pitcairn, Robert Beadle
Opera Ball 2015: Moonlight & Music
Brenda Zarate, Jorge Maumer
Opera Ball 2015: Moonlight & Music
Natalia Urrutia, Ginny Ziegler
Opera Ball 2015: Moonlight & Music
Linle Froeb, Jim Froeb
Opera Ball 2015: Moonlight & Music
Navid Armstrong, Marilyn Cabak, Patricia Ferrin Loucks, Michelle Ritchie, Natalia Urrutia
Opera Ball 2015: Moonlight & Music
Charlot Malin, Karen Kubin, Jane Mudge
Opera Ball 2015: Moonlight & Music
Rita Simonini, Nicola Luisotti, David Gockley, Dede Wilsey, Boaz Mazor
Opera Ball 2015: Moonlight & Music
Gary Drysdale, Gregory Malin, Janet Lamkin, Paul Holm, Charlot Malin, Bill Lamkin, Anne Laury, Daniel Laury, Afsaneh Akhtari
Opera Ball 2015: Moonlight & Music
Lily Samii, Linda Kemper, Dede Wilsey, Boaz Mazor
Opera Ball 2015: Moonlight & Music
Jessica Hon, Jason Weinbeck
Opera Ball 2015: Moonlight & Music
Beejan Land and Moanalani Jeffrey
Opera Ball 2015: Moonlight & Music
Toni Wolfson, Bob Federighi, Elisa Stephens
Opera Ball 2015: Moonlight & Music
Karen Kubin embraces Jane Mudge
Opera Ball 2015: Moonlight & Music
Atmosphere
Opera Ball 2015: Moonlight & Music
Atmosphere
Photography by Drew Altizer Photography and Kelly E. Carter