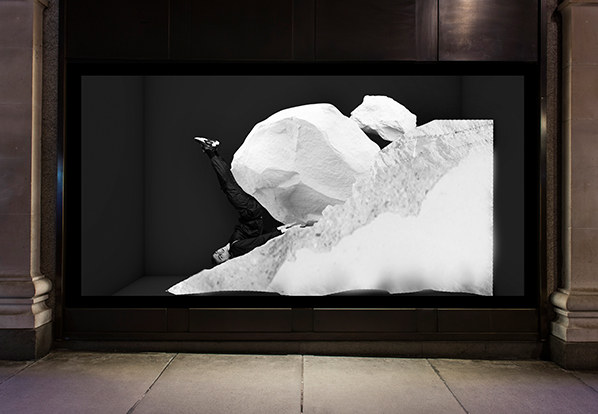 Luxury British retailer Selfridges is exploring the nature of strength as evoked through the medium of fashion in a new multi-channel campaign that has been rolled out. Titled "Strength," the campaign is taking place across Selfridges' famous window displays, as well as online with film compilations and interpretations of the theme by various designers and filmmakers.
"I think they likely chose this concept and direction as it goes against the current trends within fashion, and in return they continue to be seen as an industry trendsetter," said Ryan Clark, founder of Luxury Branded, who commented on the campaign as an industry insider. "The department store is stating that they're still an innovator and on the forefront of progression within the fashion world. This is what made the name Selfridges known the world around and should further their position as the go to shop for those that like to set trends."
As part of the campaign, Selfridges' window displays on London's prime shopping locale Oxford Street have been turned into "an evocative exploration of strength through fashion." Stark black and white displays show various figures in displays of strength, from holding up snowy boulders to fighting off a room of alien shapes. Customers who wish to follow the campaign online can go and watch Selfridges video director Kathryn Ferguson's "Control"—a celebration of female talent and strength. Two other films also explore the theme in highly contrasting ways—"Potency" by Elisha Smith-Leverock and Ruth Hogben's "Power." And for those wishing to turn Selfridges' message into a retail experience, there is a careful edit of statement and strength-inspiring pieces from designers such as Rick Owens and Alexander McQueen in order to prove that "strength provides wardrobe inspiration for the thoughtful individual."
Check out the campaign and be inspired here.