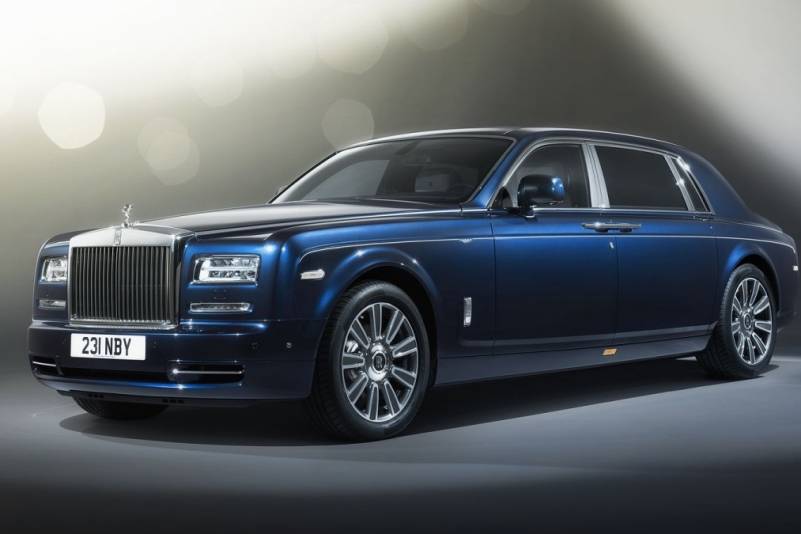 Photo Credit: Rolls Royce
If you thought that the Rolls-Royce Phantom was exclusive, you haven't yet seen the haute automotive brand's Phantom Limelight Collection yet—a car that's truly meant for only the A-list.
According to a company press release, The Phantom Limelight Collection — a run of 25 specially-fitted Phantoms — was "conceived for that select group of people who spend their lives in the public eye and on the world stage."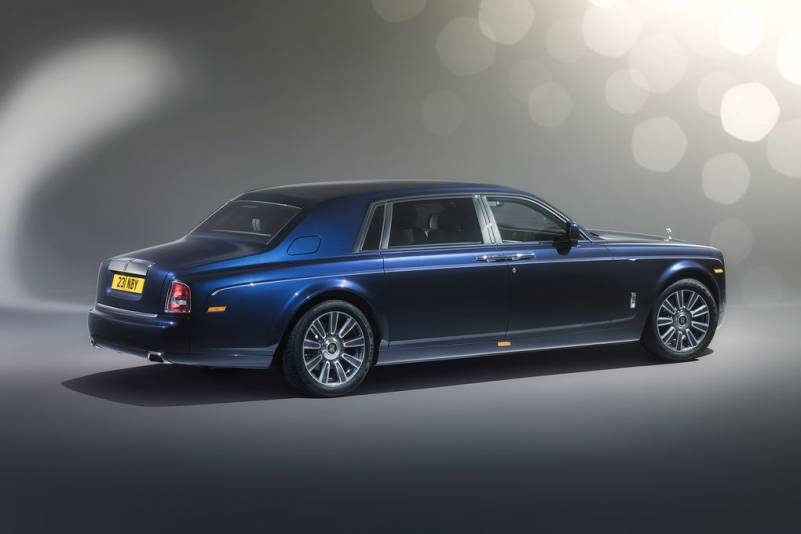 Photo Credit: Rolls Royce
It takes its name from the "limelight effect," based on a type of stage lighting once used in theaters and music halls. Discovered by scientist and inventor Sir Goldsworthy Gurney based on his work with the oxy-hydrogen blowpipe, "limelight" was used to spotlight leading actors on the stage, thus creating the phrase "in the limelight."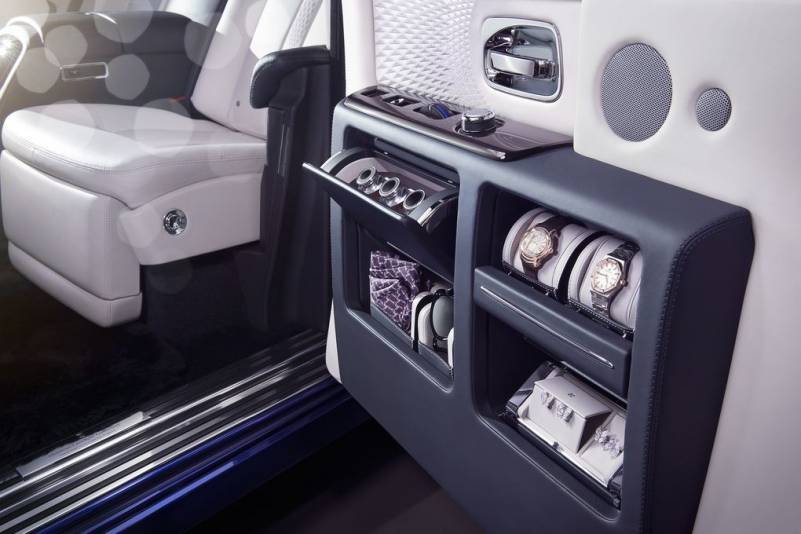 Photo Credit: Rolls Royce
The car can be designed any way you like, but to start, it already comes equipped with special rear doors, which have been fitted with special compartments; for ladies,  That starts with the rear doors, which have been fitted with special panniers: on the ladies' side, room for jewelry, on the men's side, a concealed space for watches. Both sides have room for three fragrances in handmade bottles imported from France's Bresle Valley. Each side has an aluminum and leather Z-Box, which offers spaces for collar stiffeners, cufflinks, tie pins and jewelry. There are also vanity pouches, glasses and smartphone holders.
Photo Credit: Rolls Royce
Traveling in comfort is the best guarantee of arriving relaxed and refreshed. So, in an unprecedented design development, the Limelight Collection offers enhanced rear seating includes adjustable headrest cushion, calf rest and electric footrest. You can recline at your favored angle from the moment you sit down.
Photo Credit: Rolls Royce
The car, of course, also features Rolls-Royce's trademark Starlight headliner, which uses fiber optics to create a star pattern above the passengers.
The Limelight comes in two different color schemes—light or dark—with the sticker price of $650,000, available for order now.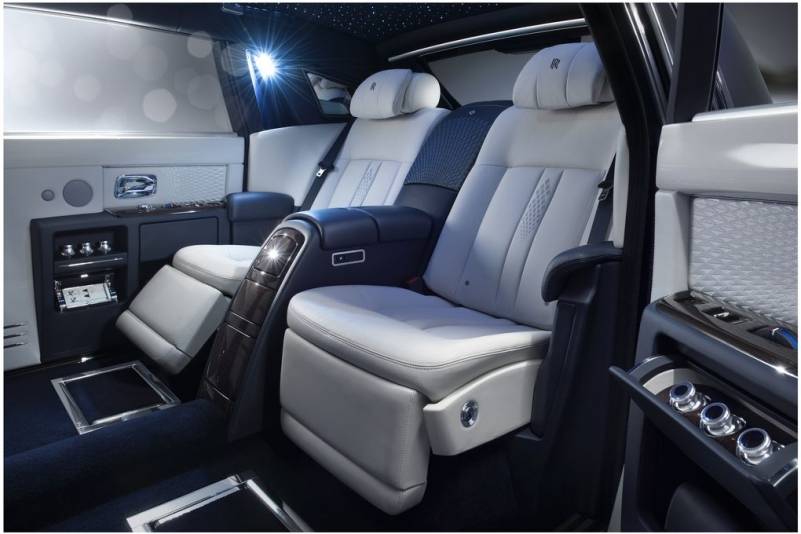 Photo Credit: Rolls Royce
Subscribe to discover the best kept secrets in your city