If there's one thing the world knows about Miami, it's that its bar scene is one for the books. But while most spring breakers flock to to South Beach for its "party-all-night" mantra and Tequila Tuesdays, the real cocktail aficionados know that the best drinks are those that can be sipped on slowly and enjoyed.
To help you get the most appetizing aperitifs, we've gathered our favorite four mixologists — all from Miami's most luxurious locales — to tell us their secrets of success behind the bar. Grab a drink from one of these "haute" bartenders, and we promise your happy hour will be the best one yet:
Nathan Rogers: Head Bartender, Tamarina Restaurant and Lounge
If you had to choose one spirit you like to mix with the most, what would it be? Every bartender has a few spirits they use as their 'ace in the hole,' and mine would probably be Luxardo Maraschino Liqueur. I love many things about it — it's extremely versatile, but at the same time, difficult to properly use. It has a very distinct flavor profile and just a dash too much will completely overpower everything else in the cocktail. When used correctly, however, it provides a level of balance and complexity that consistently makes people ask, "What is that flavor I'm tasting!?" It's essentially a wood-aged cherry brandy and it's sweet, yet spicy and aromatic, so it keeps people guessing. I use it with gin, whiskey, rum… anything, really.
What is your favorite drink on your menu, and why? My personal favorite cocktail on our drink menu would probably be the Pezzo da Novante. It is a spirit-driven, stirred cocktail that uses American Rye Whiskey, Benedictine, Cocchi Vermouth di Torino and Peychaud's Bitters. After being brought down to temperature, it is strained into a coupe glass and finished with an orange zest and atomized Varnelli Anise Secco for an extra level of herbal aromatics. It is our Italian twist on the De La Louisiane, a classic American cocktail from New Orleans. Just talking about the ingredients makes me want to start singing my own version of the song "My Favorite Things."
Name one spirit you wish more people knew about. One spirit I wish more people knew about (and I do my best to make sure they do) is the Willet 6yr Rye Whiskey. We carry their full line of spirits and this particular product is very exciting to me. It has a combination of flavors I have never encountered before, and the first time I used it in a Perfect Manhattan was a legitimately eye-opening experience. Since I've been bartending for a long time, those "Eureka!" moments are increasingly harder to achieve; but when they do, they are really satisfying. If you're at my bar and passionate about brown liquors, I always recommend this spirit.
Tamarina Restaurant and Lounge is located at 600 Brickell Avenue.
Ramsey Pimentel: Master Mixologist, SOHO Bay
If you had to choose one spirit you like to mix with the most, what would it be? Definitely rum. Here at SOHO Bay we pride ourselves in using the tradition and use the art of barrel aging the spirit.
What is your favorite drink on your menu, and why? Aged Rum Old Fashioned made with Don Q Gran Anejo, orange bitters and luxardo paste. 
Name one spirit you wish more people knew about. Barrow's Intense Ginger Liqueur. We create all of our syrups in-house, but Barrow's is an amazing balance of ginger and liquor.  
SOHO Bay is located at 520 West Avenue.
Jeffrey Poggio: Mixologist, Primrose
If you had to choose one spirit you like to mix with the most, what would it be? At Primrose, the spirit I mix with most is bourbon. It's special to me because it's such a classy, timeless and elegant spirit. It can easily be mixed or sipped on; either way, it creates an amazing experience to many pallets, even one that's untrained.
What is your favorite drink on your menu, and why? My favorite Primrose cocktail is the Category 5. This is is made with Angel's Envy Bourbon, lemon, simple syrup and mashed up blackberries. It's a drink with great taste and a stunning presentation. Think "Miami meets New York City." The bourbon gives it an elegant feel, while the blackberries and lemon add a refreshing taste that pairs perfectly with the outdoor Miami restaurant scene.
Name one spirit you wish more people knew about. As you can probably guess, bourbon would be the ideal spirit I think the general public needs to learn more about. Bourbon itself might be a little intimidating to some, but in reality, it's a great spirit to wrap our taste buds around. It's elegant, oaky and harsh, but I think its smooth and complex taste makes it more unique than many assume.
Primrose is located in The Stiles Hotel, at 1120 Collins Avenue.
Daniel Villa: Bar Manager, Bistro Cassis
If you had to choose one spirit you like to mix with the most, what would it be? Vermouth. What's so interesting to me about vermouth, and something that is easy to forget as an American, is that vermouth was the original bottled cocktail. In the old days in Europe, people could just crack a bottle open, pour its contents over ice and serve the cocktail with a simple slice or peel of citrus. It's only in the past couple years that I've begun treating it like something to be admired on its own. Now I'm pretty hooked.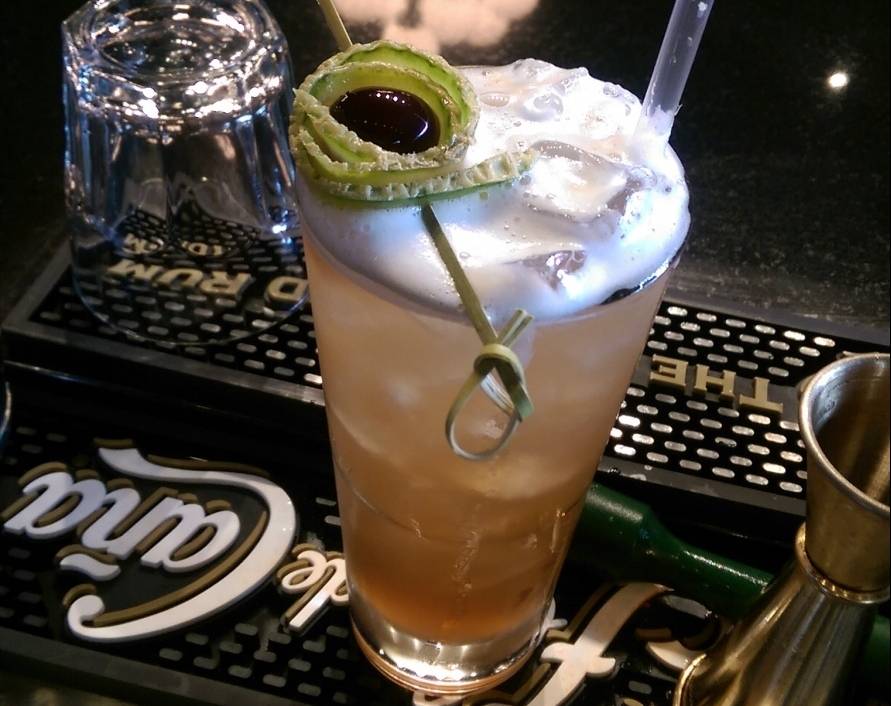 What is your favorite drink on your menu, and why? Right now, it would have to be the Isabelle. We make it with Reyka vodka, fresh cantaloupe, a house-prepared 9-flower cordial and a splash of club. Fruity vodka mixes aren't usually my first instinct when it comes to favorite cocktails on anybody's menu; and since it's so far outside the usual comfort zone of my palate, a part of me is honestly surprised that I created it in the first place. It's the first in a line of cocktails I've been developing lately that concentrate on vibrant, light and refreshing flavors; flavors that better fit Florida's brutal summer months. Reyka, in particular, has become a favorite of mine to work with — it's incredibly smooth, and when paired with fresh fruit, you don't feel too guilty if you drink half a dozen of them. You're just keeping a balanced diet.
Name one spirit you wish more people knew about. Without a doubt, it would have to be Saler's Gentiane Aperitif; it's French, it's as bitter as a grounded teenager and if it isn't in your fridge already, it should be now. It's made from the extremely bitter roots of gentiana lutea, a plant salvaged from high altitudes of the volcanic Auvergne region, and delivers layers of earthy herbal flavor, chewy and vegetal, with a rich aroma and a lasting, evolving finish. It is a true expression of an aperitif, as it begs for the companionship of food when consumed on its own. Beside all its complexities, individual value and undeniable nuances, for a bartender, it presents one very special characteristic perfect for mixing: extreme and persistent bitterness. Pro-tip: Saler's gets along famously in pretty much any variation of a Tom Collins you can imagine; so if its initial flavor throws you off a bit, you can start there and begin branching out as it grows on you.
Bistro Cassis is located at 118 Buena Vista Boulevard.
Subscribe to discover the best kept secrets in your city