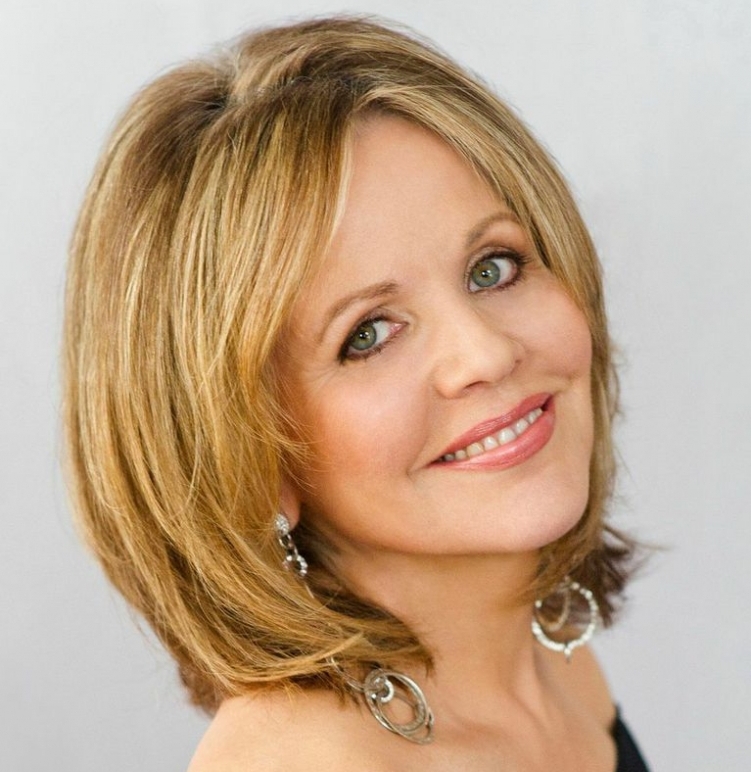 Photo Credit: JonathonTichler
On March 18th, the Coachella Valley will be the home of a third music festival—Festival of the Desert, a highbrow answer to the cool Coachella and country Stagecoach festivals. The festival is the brainchild of Barrett Wissman and Maestro Philippe Jordan of the l'Opéra National de Paris, who approached philanthropists Regina and Gregory Annenberg Weingarten about the notion of advancing performing arts and arts education in the desert. The program features a centerpiece recital by today's reigning soprano, Renée Fleming, at the McCallum Theater, with Maestro Jordan himself at the piano. The concert is followed by a gala reception at the Sunnylands Center and Gardens, where celebrity chef Cat Cora will team up with Spencer's Restaurant to provide an unforgettable dining experience. The gala features a musical program curated by Quincy Jones, and a dance program by one of the world's most acclaimed dancers, David Hallberg. 
When we heard that Fleming was involved (she is one of the world's leading opera singers and a National Medal of Arts and Richard Tucker Award winner, after all) we just had to have a chat about her involvement with the festival.
Why and how did you decide to become involved with Festival in the Desert?
Any chance to work with Philippe Jordan, who is Music Director of this new festival, is really an opportunity not to be missed. He is making a huge international name for himself as a conductor. He conducted the new production of Arabella that I did in 2012 at the Paris's Opera Bastille, along with a new production of Capriccio at the Vienna State Opera, and he's a superb musician. It will be exciting to sing with him as pianist.
Do you think Festival in the Desert will bring some much-needed culture to the west? Why or why not?
The west has a fantastic, thriving cultural scene, and I think it's marvelous that the Festival of the Desert will be a part of that. I love the idea that people get to experience all genres of music, so I'm excited about adding some more classical music to the mix. But it would be wrong to suggest that there's any lack of culture there. It's exactly because the audiences are so welcoming and engaged that this festival will succeed.
What void is this festival filling if any?
I think it's less about filling a void than about finding new ways to engage audiences with the best in the classical arts. So many art forms that we all love, involving live, shared experiences, are facing stiff competition for audiences' attention from digital media and virtual forms of entertainment. Allowing audiences to encounter music and the arts in a beautiful locale, with memorable culinary experiences and a festival atmosphere, is a great way to adapt to the changing landscape of our culture, and expand a sense of community around the arts.
Do any of the other festivals in the Coachella Valley interest you (Coachella, Stagecoach)? Why or why not?
Absolutely! I like any kind of music delivered by an accomplished performer, with a distinctive voice and fresh point of view. Look at the lineups of both of those festivals- the variety, volume, and sheer quality of the artists being presented is staggering. If you love music, you'll find something you like. That was the philosophy behind the American Voices Festival that I created with the Kennedy Center. We had performances, master classes, and panel discussions in a full range of musical styles: gospel, jazz, pop/rock, Broadway, classical, and country. There's a Great Performances documentary about it you can stream on PBS.com.
What prompted the decision to head to Broadway for the first time?
I have always thought of myself as a lifelong student- I really have to be learning something, trying something different, all the time. Acting in a "non-musical" play on Broadway was too interesting a challenge to resist.
Have you heard your co-stars, Anna Chlumsky and Jerry O'Connell, sing? What are your thoughts?
I'm just getting to know Jerry, who is delightful, but I haven't heard his singing voice yet. There is a moment in the play when Anna tosses off a couple of pretty impressive arpeggios. I heard her when we performed the play this summer at the Williamstown Theater Festival. I wouldn't be surprised if you see her in a musical some time.
Who are your favorite modern-day singers and why?
I never think in terms of favorites, where the arts are concerned. You might be surprised how eclectic my listening tastes are. I love jazz, roots music—I'm a musical omnivore, and I especially admire any performer who steps outside his or her own niche or comfort zone, and ignores boundaries.
For more info & tickets on the March 18th Festival of the Desert, click HERE