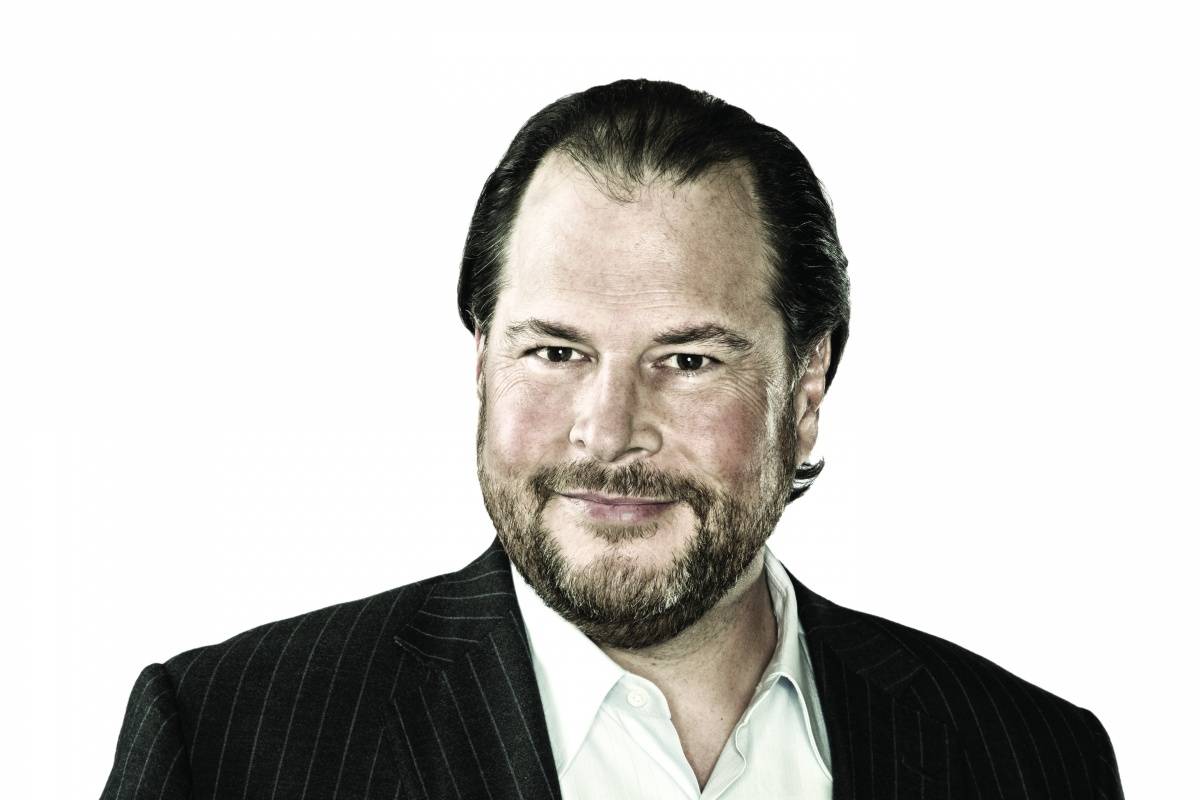 Marc Benioff, Salesforce's innovative and daring co-founder, chairman and CEO,   hasn't just made a name for himself in cloud computing: his philanthropic deeds garner nearly as much attention, especially now as the UCSF Benioff Children's Hospital San Francisco prepares to open. The healthcare facility, along with the UCSF Bakar Cancer Hospital and UCSF Betty Irene Moore Women's Hospital, are part of the UCSF Medical Center at Mission Bay, which open on Feb. 1st on UCSF's world-renowned biomedical research campus.
It's apropos that Benioff, known for being on the cutting edge, is affiliated with a medical facility that sets a new standard for healthcare. The White House has Air Force One; UCSF Benioff Children's Hospital has BEAR Force One, a medical helicopter whose acronym is short for Benioff Emergency Air Rescue. The hospital features the only operating hospital helipad in San Francisco to transport critically ill babies, children and pregnant women to the medical center from outlying hospitals.
Other state-of-the-art highlights of the UCSF Benioff Children's Hospital—an 183-bed facility with private rooms that include a 50-bed Neonatal Intensive Care Nursery—are the imaging suites specially designed to ease the anxiety of an MRI or CT scan by allowing children the chance to virtually experience a San Francisco trolley ride or to play with an animated cast of critters as they boat around the San Francisco Bay.
Benioff talks about his philanthropy, in particular the $200 million donation he and his wife Lynne made to UCSF. The gift went to the new hospital in Mission Bay and the UCSF Benioff Children's Hospital in Oakland that was renamed in their honor. [Lynne joined the UCSF Foundation as a Chancellor's Associate in 2007 and the UCSF Foundation board in 2008.] His concerts that have taken place the last five years during the annual Dreamforce conference—2014 featured Bruno Mars—raised an additional $27 million in funding for the hospitals. A Starry Evening of Music, Comedy and Surprises, a star-studded joint effort with UCSF Medical Center and The Painted Turtle which took place at Davies Symphony Hall last March, raised nearly one million dollars and brought more awareness to the mission of Salesforce CEO Marc Benioff.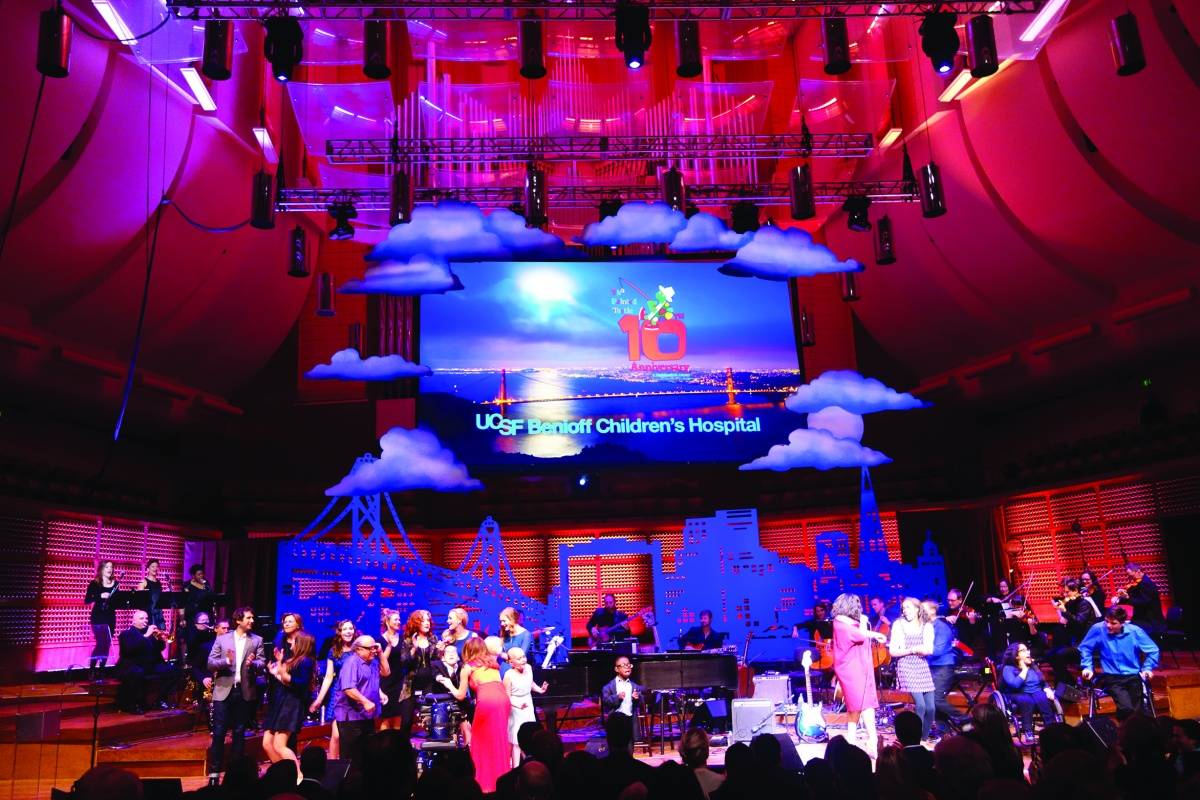 What do you hope this gift to UCSF accomplishes?
Nothing is more important than the health of our children. They are our future and we want to make sure the youngest patients have the best care. We also want to provide support for the brilliant researchers at UCSF to improve treatment and outcomes for all pediatric conditions—from cancer and heart disease to neurological disorders and critical care of newborns.
The UCSF children's hospitals in both San Francisco and Oakland will have the research base for the next generation of discoveries, as well as a firm commitment to advancing health worldwide, with a focus on every child, regardless of resources. That's incredibly important.
We've been deeply inspired by the incredible kids, doctors, researchers and UCSF administrators in both San Francisco and Oakland. We feel grateful to have the opportunity to support the best children's hospitals in the world. This is where we believe our time and resources will make the most impact in the next decade and beyond.
How did you decide to give such generous donations to UCSF children's hospitals?              
We have been fortunate to have the ability to donate to various causes. Lynne and I have given to many charities and groups, dealing with issues such as homelessness, education, immigration, orphaned childlren and healthcare. For us, the real joy in life comes from giving—and from seeing positive results from that giving.
We first got involved with the UCSF Foundation, the fundraising and investment part of the university. We learned that UCSF, which is a phenomenal institution, was developing a plan to build a $1.5 billion medical center in Mission Bay and that it would include a state-of-the-art facility focused on children's health.
We are passionate about the education, health and well-being of children, especially those who are less advantaged. We were all set to make a $20 million donation to the project, but then Mark Laret, the CEO of UCSF Medical Center, asked me to attend some fundraising meetings with him to help enlist others to make contributions. While I was helping Mark get others to contribute to building the new medical center, I realized that improving the health of children is not going to be just another donation, but was going to become a lifelong passion.
Why is now the right time for you to make this gift?
It's clear that there is a critical need for increased capacity of specialty children's hospital services in California, as well as nationally and internationally. Lynne and I are proud to be part of UCSF Children's Hospitals and the goal to deliver the best in patient-centered care and support the translation of medical research into clinical practice. A very thoughtful process went into creating a world-class healing environment for children and their families.
Importantly, UCSF is not only developing the next generation of medical technology, but it's also training the caregivers of the future. We expect the UCSF San Francisco and Oakland hospitals will set an amazing example that other medical institutions can follow and lead to the discovery of new treatments and therapies that will change the lives of children around the world.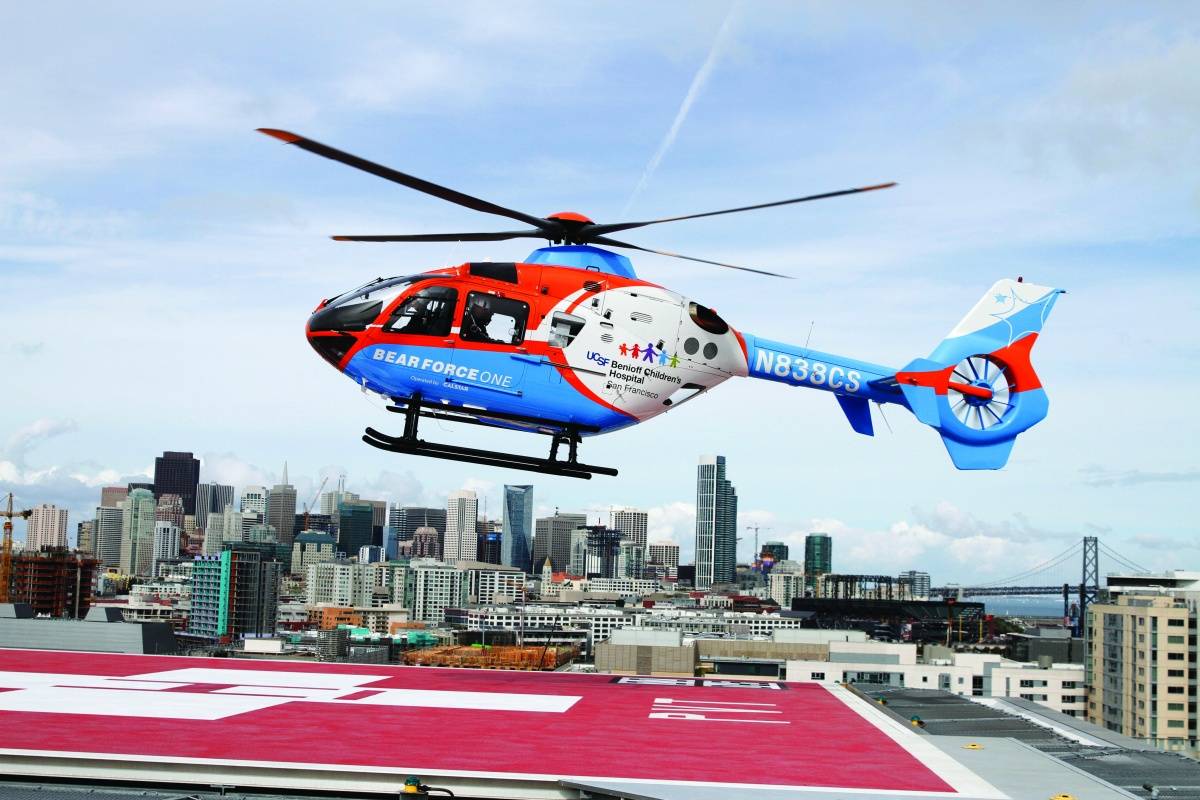 Was there anything you personally thought the hospital should have that it will have?
I am very excited to see the helicopter and advanced transportation systems already being tested. This is a huge advancement in the speed UCSF can bring to critical care.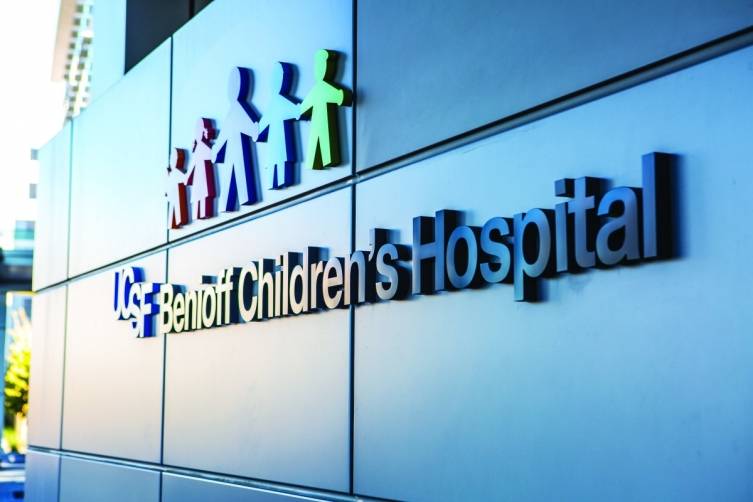 How do you see art playing a part in the Children's Hospital?
Art is a very important part of the healing process. There will be a variety of art installed in the hospital as well as a couple of Jennifer Steinkamp video systems I'm personally very excited about.
What do you think it's going to be like for you emotionally when the hospital officially opens on Feb. 1st?
It's going to be a great day and very exciting for the entire team—especially the kids, doctors, nurses and researchers who make the hospital so extraordinary.
Will you and the Salesforce Foundation continue to give back to the hospital and other causes?
The Salesforce Foundation will continue to support local and global nonprofits through our 1-1-1 model of integrated philanthropy. When we started the company 15 years ago, we established the 1-1-1 model, where we give 1% of our equity, employees' time and product to nonprofits. Since that time, the Salesforce Foundation has delivered nearly 800,000 hours of community service, more than $73 million in grants and provided more than 23,000 nonprofits with our software for free.
Lynne and I will continue to support UCSF and the children's hospitals and serve as advocates for others to contribute to healthcare, medical science and other causes in the San Francisco Bay Area and around the world.
What are your thoughts on San Francisco and philanthropy in the context of the enormous wealth creation that has been driven by tech companies like Salesforce?
I strongly believe in giving back to San Francisco, which has provided an incredible opportunity for us. The city has a long history of innovation, transformation and philanthropy. San Francisco and the Bay Area have been at the center of social and economic change with the Gold Rush, the Summer of Love, gay rights and the digital technology revolution. It's also the home of iconic companies like Levi Strauss, Wells Fargo, Charles Schwab, Gap and Bank of America. San Francisco has always been about giving back—the Shorensteins, Hellmans, Fishers and the Haas family, for instance. During the boom times, those who benefited the most were also giving back the most. We need to continue that tradition.
How are you inspiring other companies and individuals to give back?
Salesforce's 1-1-1 model of integrated corporate philanthropy has influenced so many companies, including Google, Yelp and Dropbox, to build philanthropy into their day-to-day operations. We've also evangelized the model in three books— Compassionate Capitalism, The Business of Changing The World and Behind the Cloud—and witnessed the power of sharing information as a way to involve others and magnify the difference we can make collectively. I hope my personal giving and the work of the Salesforce Foundation will inspire other entrepreneurs to make significant contributions to causes that are important to them.
Subscribe to discover the best kept secrets in your city