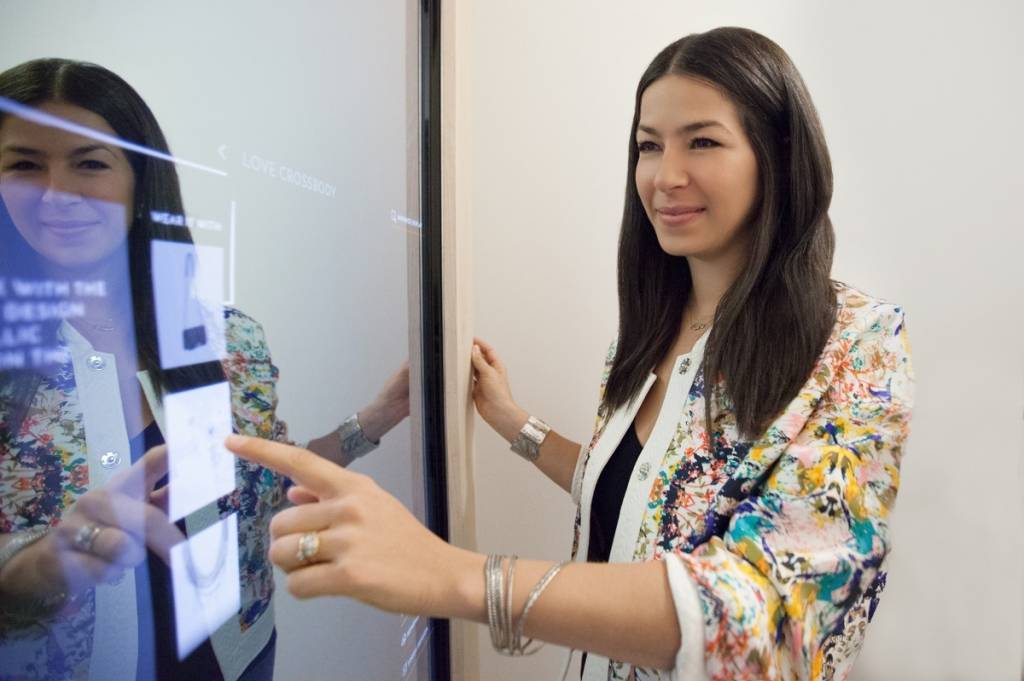 Photo Credit: Courtesy Rebecca Minkoff
Rebecca Minkoff's haute new, high-tech store, which finally opened on Fillmore Street in San Francisco's Pacific Heights, was well worth the wait. When it comes to the technological offerings, we've never seen anything like it in a boutique—well, except for the Rebecca Minkoff boutique in New York.
"With the technology we have, we felt this was the next natural place that it should be," Minkoff, a San Diego native, told Haute Living at the jam-packed opening.
The store, which we'll get to soon, should have opened in November; however, there were construction delays that forced a celebratory cocktail party to be moved to a different space. Now that the store is open, "I'm beyond excited," Minkoff enthused, as she took a break in signing purses. "It's a dream come true and I love being on Fillmore Street."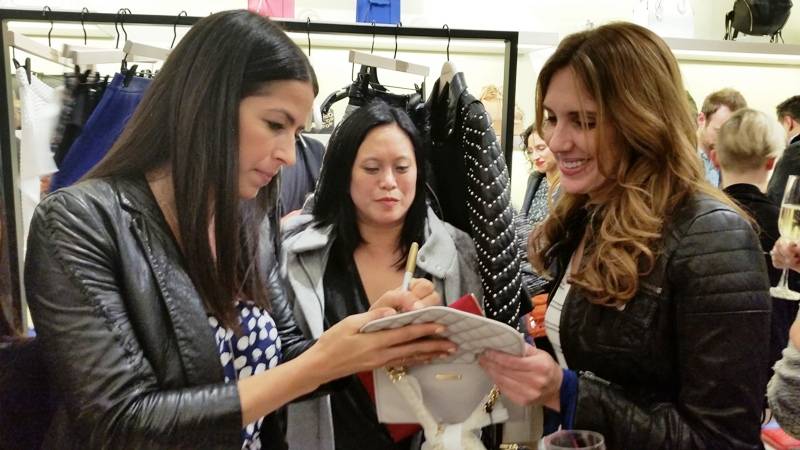 Photo Credit: Kelly E. Carter
Fillmore Street is the place to be these days for smaller yet recognizable brands like Rebecca Minkoff, which began as a small apparel line in 2001, morphed into a handbag collection in 2005 after its "Morning After Bag" became an overnight sensation, then saw the introduction of a ready-to-wear collection in 2009. Jessica Alba, Karlie Kloss, Emma Roberts, Uma Thurman and  Diane Kruger are among the many boldface names to embrace Rebecca Minkoff.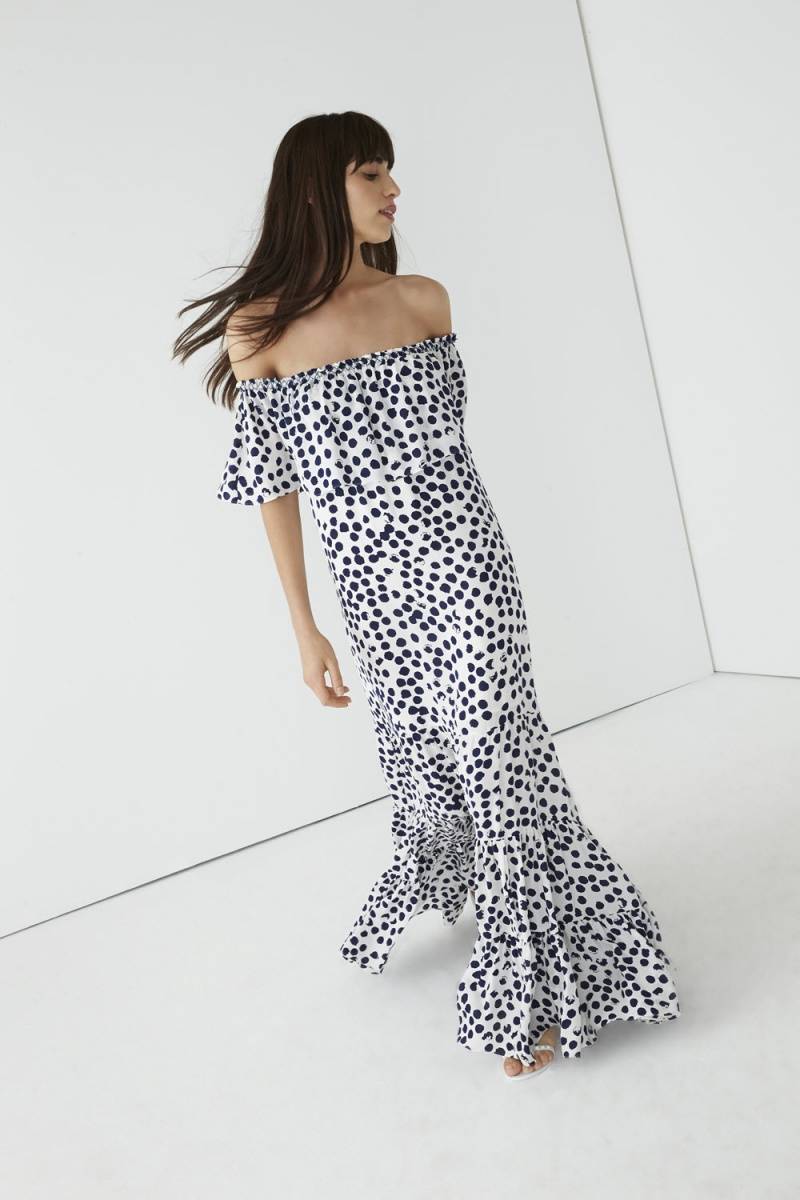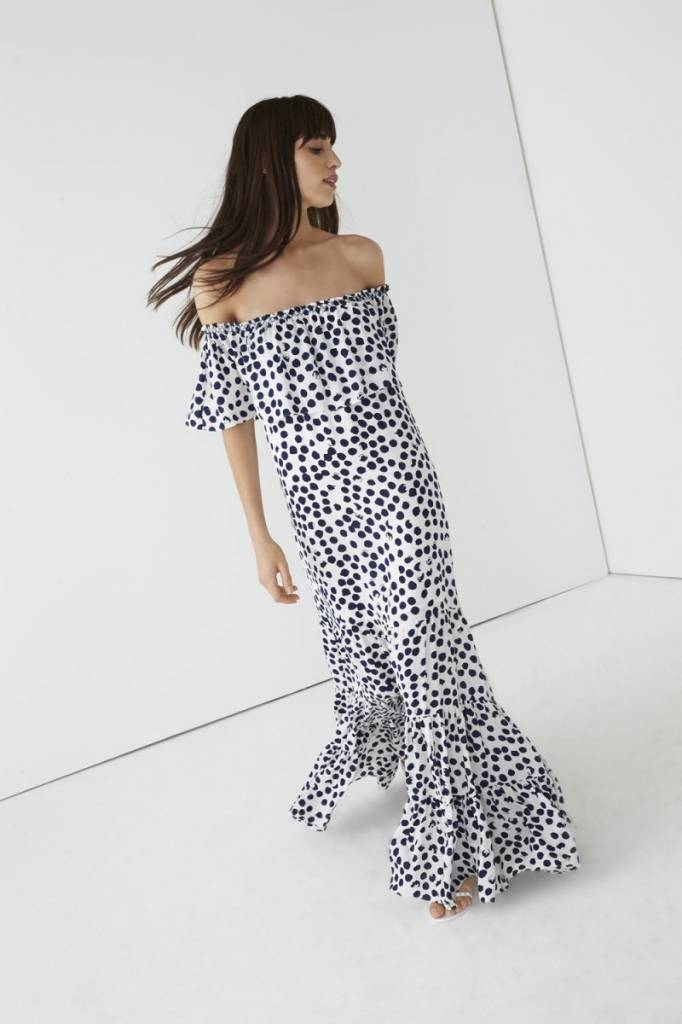 Photo Credit: Courtesy Rebecca Minkoff
San Francisco became the second flagship location; Los Angeles gets its store on Melrose in March. You'll find the SF store at 2124 Fillmore [formerly the home of Pure Beauty], just down from Marc by Marc Jacobs and up from Joie.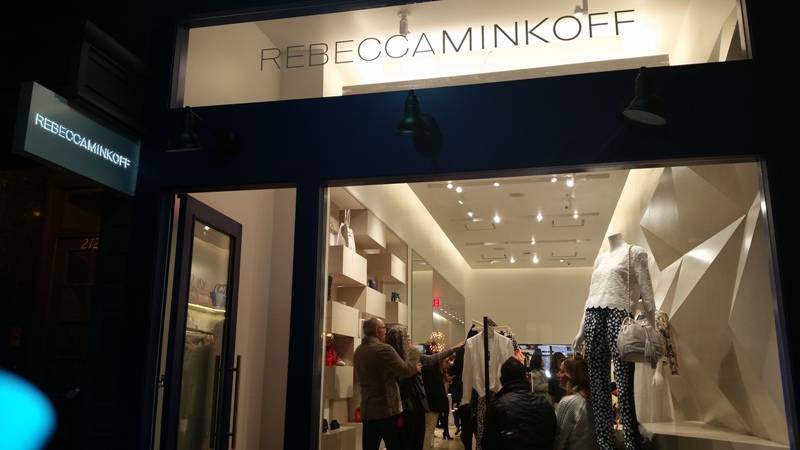 Photo Credit: Kelly E. Carter
The store is a retail hub where customers can experience the most advanced and cutting edge technology at the forefront of retail innovation—all in a space that brings the designer's aesthetic to life.
"As a woman, I felt there was a lot missing from retail stores that I wanted to offer my customer," Minkoff says. "There are pain points in the shopping experience in traditional retail that I wanted to address. I wanted to have our store stylists be my voice and continue the conversation with our shoppers in the same direct line of communication I have with them online. More than anything, though, I wanted the experience to be easy… like being able to ask an associate for another size by simply touching the screen on our dressing room's "magic mirror."
The store was the vision of the designer's brother, co-founder and CEO Uri Minkoff, whose goal was to showcase never-before-seen retail technology that merges the online and physical shopping experience through the lens of Rebecca Minkoff, to specifically cater to Next-Generation shoppers. Writing about doesn't do the technological offerings justice but we'll give it a go anyway. Truly, you must do yourself a favor and go in the store to check out the high-tech features for yourself.
1. Check-in upon arrival: Through the Rebecca Minkoff mobile app, a shopper can check-in to the store upon arrival which prompts the shopper's personal profile to be carried across Rebecca Minkoff store channels – helping store associates provide a more personal, customized experience.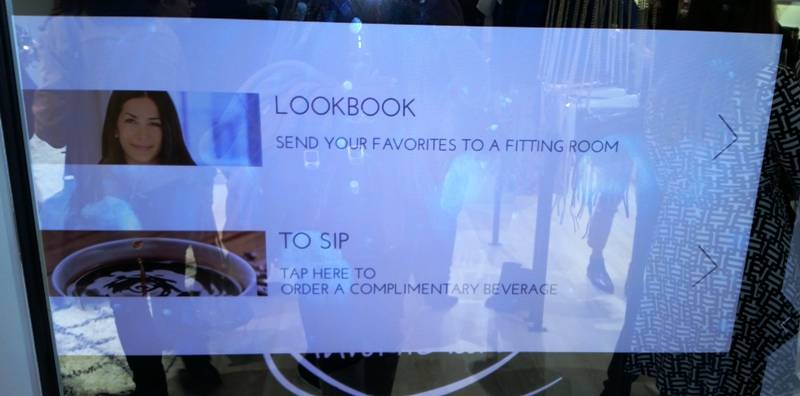 Photo Credit: Kelly E. Carter
2. Browse the Connected Glass shopping wall: A mirrored, physical manifestation of the Rebecca Minkoff online experience. You can select "send to my room" to initiate a 1:1 styling session. You can also order your own beverage directly from the wall, to help you enjoy the space as you begin your shopping experience.
3. Interactive fitting rooms:  What's super haute is the magic mirror—sorry ladies, but they won't make your muffin top disappear. But it does do other things, such as change the lighting so you can check yourself out in various settings. Choose from "North Beach Morning," "Afternoon at Dolores," "Golden Gate Sunset," "The Mission After Dark" or the default, which is average lighting. The touch screen mirror also automatically recognizes items in the room, through RFID tagged products and unique RFID fitting room technology, identifying other sizes and colors that are available in the store. If you need a different size, a simple touch of the mirror submits the request to a store associate. This unique utilization of RFID technology, gives the store a 100% accurate inventory count and location, easing both stylist and consumer discovery awareness. Being able to add in e-commerce and UGC photography, recommendations, product details and soon ratings and reviews, give the best of the online world into the offline shopping experience. Best of all, you can save your fitting room session for later review in an online Rebecca Minkoff experience.
"The store represents the millennial woman and was designed through the lens of Rebecca Minkoff, who personally identifies with this customer," Uri Minkoff says. "We see a woman who either wants to shop as efficient as possible on the one-hand, or wants to truly have VIP experience on the other. This store has been built with technological efficiencies to help her achieve either of those goals. We wanted to create the ideal shopping experience for this generation of women and to connect with the customer in a way that fits in to her busy lifestyle, while also maintaining the hands-on gratification that only brick and mortar stores can offer."
Subscribe to discover the best kept secrets in your city