Charmingly debonaire, as only he could be, with his handsome looks and boyish grin, Frederic Fekkai is highly regarded as one of the hair world's most sought-after stylists. Born in the south of France, but trained in Paris, Frederic has since brought his talents to the center stage; opening eight namesake salons across Connecticut, New York, Florida and California — and one back in St. Barth's — that cater to celebrities, A-listers, models and socialites from all over the world. Having created a collections of top-of-the-line products, like his newest SOLEIL line, which uses the sun to give women perfect, shiny summer locks, Frederic has single-handedly revolutionized the hair industry. His magic is a combination of his expertise and your lifestyle.
In short, he makes you a more beautiful you.
Just last week, we caught up with the legend himself at his flagship Frederic Fekkai Salon in Palm Beach — at the base of Worth Avenue's elegant and historic Brazilian Court Hotel — to find out what he loves most about hair, and what he has discovered from working with women across the globe.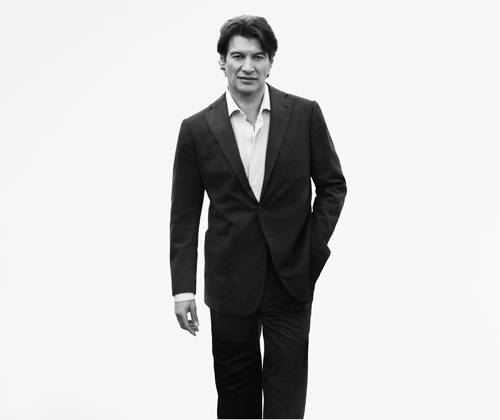 What drives your passion for what you do?
I think this is a walk that is really rewarding. You work with so many different people and ideas, and you are always searching for the right color and cut. It's exciting! And once you know what you're doing and how the process works, it takes less time than it used to.
What major trend do you see in hair today?
Trends have changed so dramatically. For years, everybody has wanted long hair; but now, we see more short hair, like the styles on Scarlett Johansson or Natalie Portman. Today's styles are more daring or bold, like going white blonde or having big chunks of color. Now we see more blunt haircuts instead of layers. It's edgier, and it's shinier. 
If there was one classic hairstyle you would like to see come back, what would it be?
There are a few I would love to see come back! I love the really short bob, with or without bangs, and wispy, softer cuts like Mia Farrow in Rosemary's Baby. I love both of those looks. They are both feminine and sexy.
You have salons all over the world. What do you find about women and their hair that is the same no matter where you are?
The most common trend among women all over the world is length; they love long hair because it's more versatile. Besides that, everyone always wants their hair lighter! Depending on the person, that can be a positive or negative thing.
Is there more to hair than just how it makes us look? 
Your hair is on your head. You can't just change it, like a blouse. You have to have a style that you feel comfortable with and that you can manage at different times of the day and during different seasons. You hair has to compliment your lifestyle in a way that makes you feel your most confident; and with the right cut, it can.
To find out more about Frederic Fekkai Salon, or to purchase his new SOLEIL collection, visit www.fekkai.com.