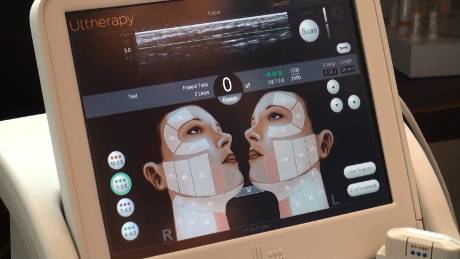 Everybody wants something bright, shiny and "new" for the New Year. How about a new face? We don't mean completely new one in the Renee Zelwigger sense, but in the subtle, "is that a new haircut" / "you look so amazing" sort of way. After all, when it comes to the face, the best changes are the ones only you and your nearest and dearest would ever notice. Sure Botox and Restylane are all good options for "liquid lifts," but there is a new tool to turn back time, sans scalpel. It's called Ultherapy, which is a form of ultrasonic skin tightening that works using ultrasonic therapy that affects collagen renewal on a very deep level. The best part is Ultherapy is gentle on the surface of your face, targeting soft tissue below the surface of the skin.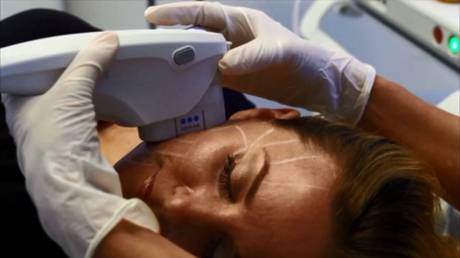 The treatment is best used on people over 40 who have begun to see loss of elasticity in the brow, chin, neck and chest areas. And results of tightening and plumping can be seen from three weeks up to six months after the treatment.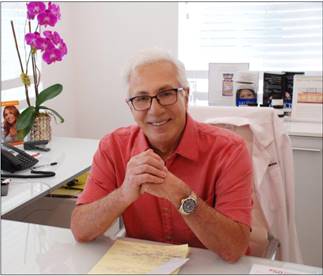 "I bring a very natural look, the object is to augment beauty, not change it." says Dr. Marc Epstein, a New York transplant who was one of the first practices to offer Ultherapy. Naturally, he has brought his expertise to his new office on 23rd Street in Miami Beach. "I specialize in Ulthera and Sculptra and I like them because they both stimulate collagen. The ultra-sound waves are appreciated as heat all the way to the basement, where the collagen reserves are. It simulates injury, but deeply, unlike Thermage, which I don't recommend. This will last and give you a definitive change," says Epstein.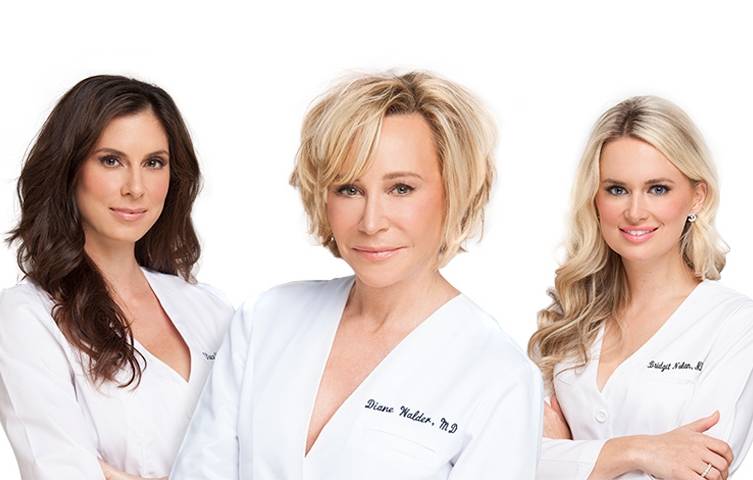 One caveat? It hurts. Bal Harbour's Diane Walder, M.D., who is a genius at creating a natural look, with injectables like Juviderm, explained that although the treatment is a wee bit more than a wee bit uncomfortable, it's come a long way since earlier versions of the technology. "I met with the Ultherapy reps years ago, and I told them no, this is just too painful for my clients. This year they came back to me with something tolerable that gives great results," says Walder.
The good news is that once the session is done (usually in under an hour), so is the pain. And there is no need to avoid social functions of the sun's rays afterwards, although she is a dermatologist and will never sanction out and out sunbathing. "I tell my clients, we have a choice in our aging. I liken it to having an antique car. You can keep it maintained: in the garage, polished, waxed and serviced and it will be beautiful as the day it came off the line. Or, you can drive it hard, park it in the sun, let the paint, dry up, crack and rust. Pretty soon you'll have an old car. I help my patients be the former."
Of course, all of this maintenance doesn't come cheap with sessions costing about $2,800-$3,500, but the results are long lasting. So long lasting, in fact, that patients are advised to take before and after shots 1 year and 2 years post to get the full breadth of the changes. As they say, good things come to those who wait.