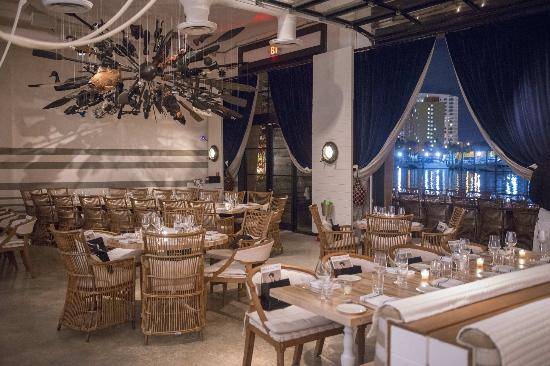 Beginning January 1, 2015, riverfront favorite, Seasalt and Pepper will be called Seaspice.  Longtime customers will no doubt still call it "Seasalt" as they always have, but officially, it's a new name.
We can only guess as to reasons for the name change, but we're pretty sure owners Carlos and Maryam Miranda have a good reason. As long as they still have their wood-fired casseroles and the braised short rip pappardelle, and we can watch the yachts come and go, we don't really care what they call it.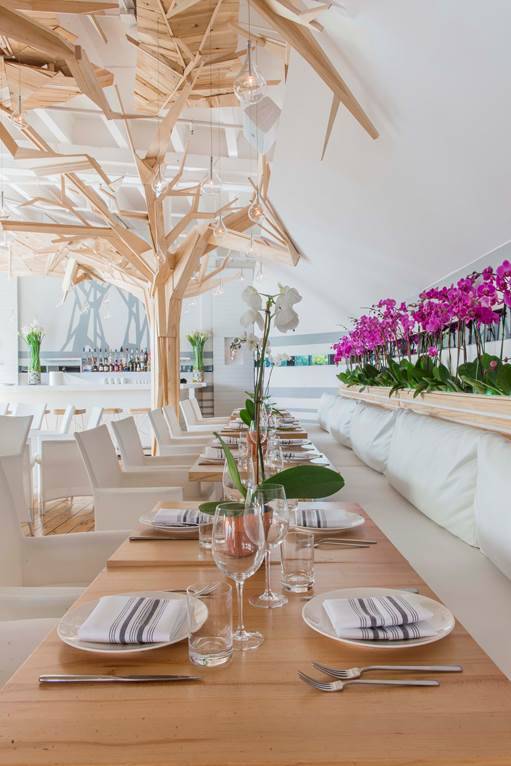 But there's not just a new name afoot for the Mirandas. They have also debuted a whole new restaurant right next door called Modern Garden. It will be fully open on January 16th, but assorted VIPs got to get in during Art Basel for a sneak peek. The concept is a hot stone and crude lounge.
What's that, you ask? It is a new take on a raw bar in which seafood is infused with flavored oils, citrus and fresh herbs and hot dishes are cooked on 850-degree volcanic stone slabs. The menu will be steered by executive chef Ángel León, a rising star chef from Spain who helped his last restaurant, Aponiente, in Cádiz, Spain, earn a Michelin star. We can't wait to give it a try.
Subscribe to discover the best kept secrets in your city