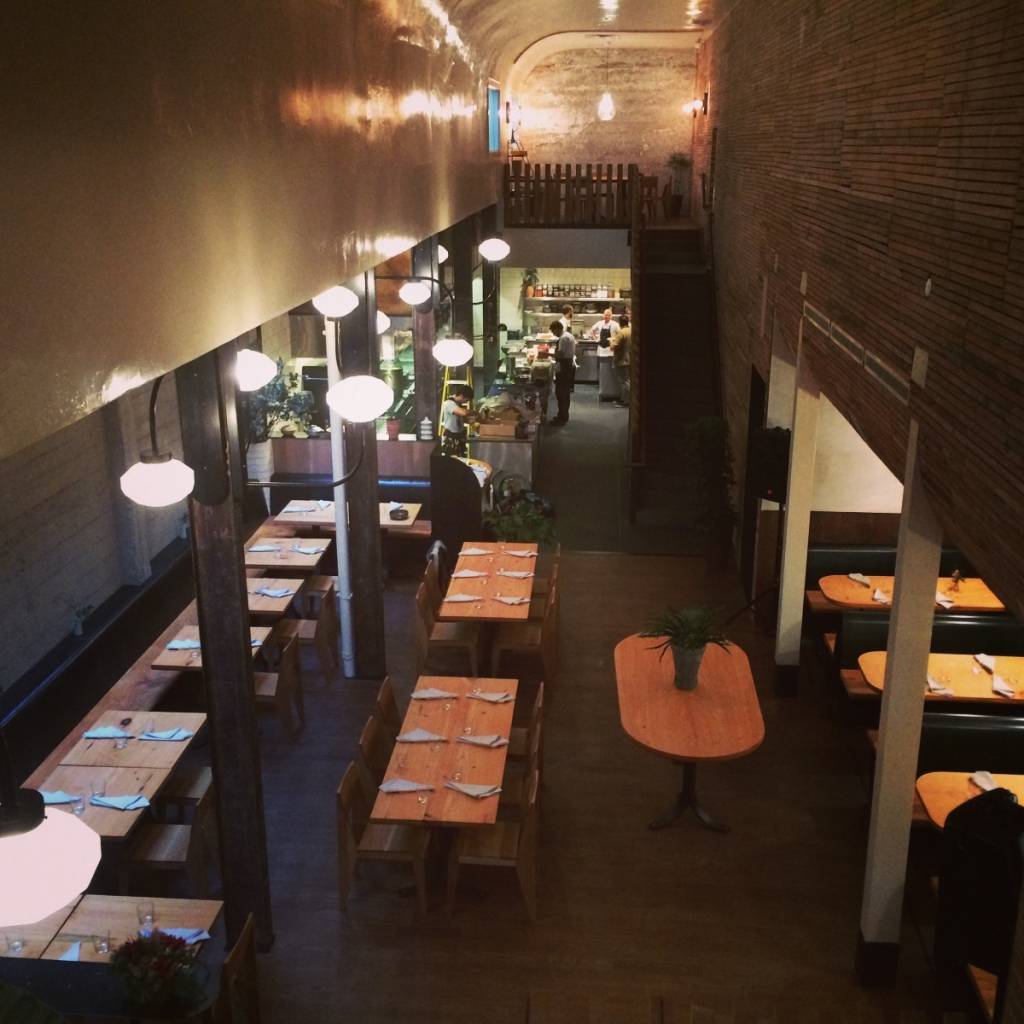 Photo Credit: Courtesy The Progress
No surprise that The Progress, the dynamic new restaurant opened by State Bird Provisions' husband-and-wife duo of Stuart Brioza and Nicole Krasinski, is off to a haute start since opening on Dec. 16 right next door to its oh-so-popular sister eatery that was deemed the country's best new restaurant by Food & Wine in 2013. We had a chance to experience it for ourselves and get what all the buzz is about surrounding this eatery with the "choose your own adventure family-style menu."
Neither The Progress nor State Bird has a sign outside but you'll find them on Fillmore Street between Geary and O'Farrell in the Western Addition. The Progress, at 1525, oozes electricity from the moment you walk in and that's partly because the bar crowd is largely made up of people hoping to get one of the highly-coveted spaces for walk-ins at State Bird. Once you squeeze through the throng of imbibers, you'll find yourself in a dining room with 16 tables and a mezzanine where one side is the chef's table and the other is for larger parties.
The restaurant gets its name from a theater called The Progress, which opened in 1911 and closed in 1925. Now it's a dazzling space. The Wylie Price-designed eatery features high ceilings, custom-designed chairs and tables by Kelly Best [we like that the wood tables are large enough to actually hold a few plates at once] and beautiful handcrafted pottery   by Mary Mar Keenan. Open nightly for dinner, beginning at 5:30 p.m., The Progress accepts online reservations for groups up to six, 30 days in advance. The bar opens at 5 p.m., is reserved for walk-in guests and features an a la carte version of the menu.
And then there's the menu, which changes daily. The adventurous, six-dish dinner—picky eaters, this is not for you—runs $65 per person. In dim sum fashion, each table receives a printed sheet of paper and pencil to fill in the circles for what you want. Don't worry, you're not left on your own. Our lovely waitress asked about allergies, hence the corner notes of no crab, shrimp, lobster or mushrooms for our table, and drew an arrow to indicate from which dishes we should stay away.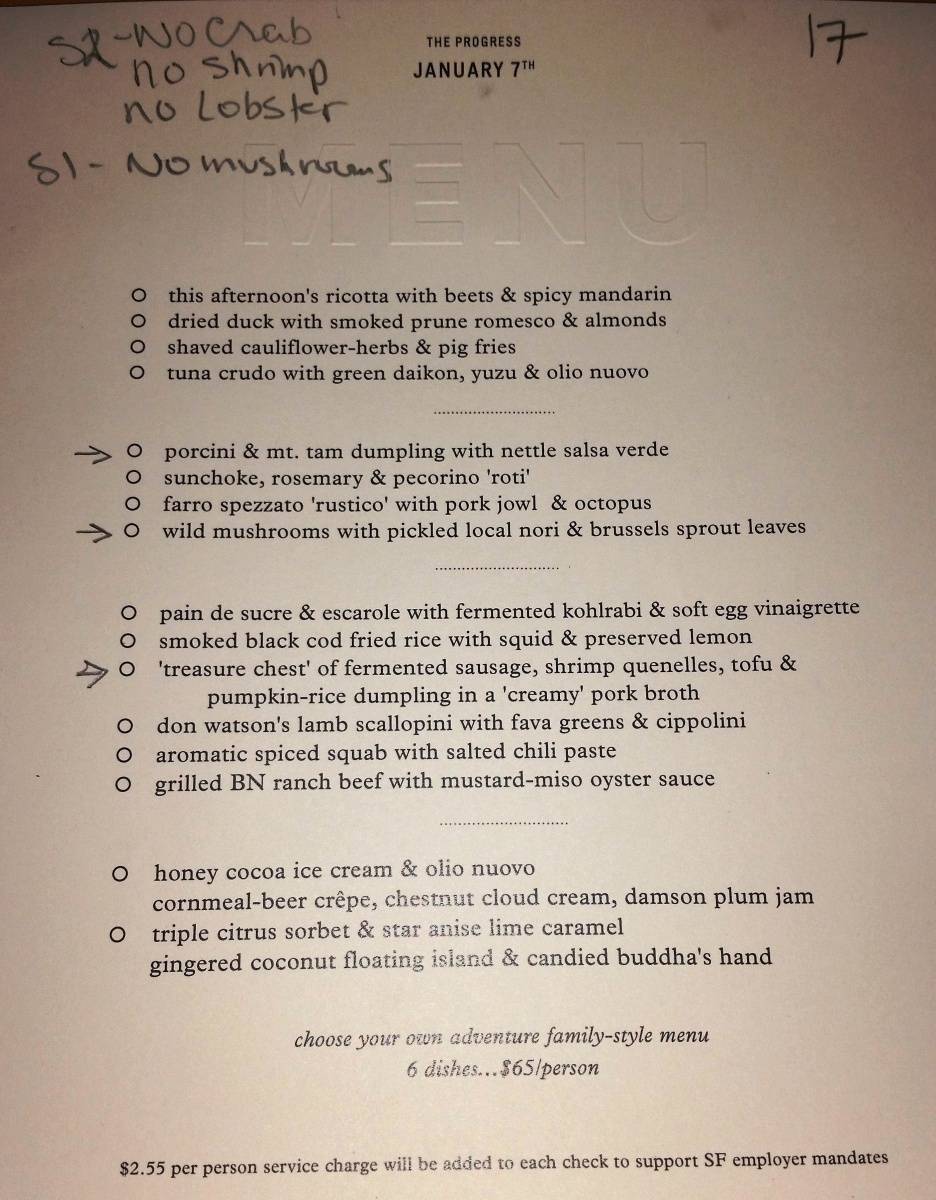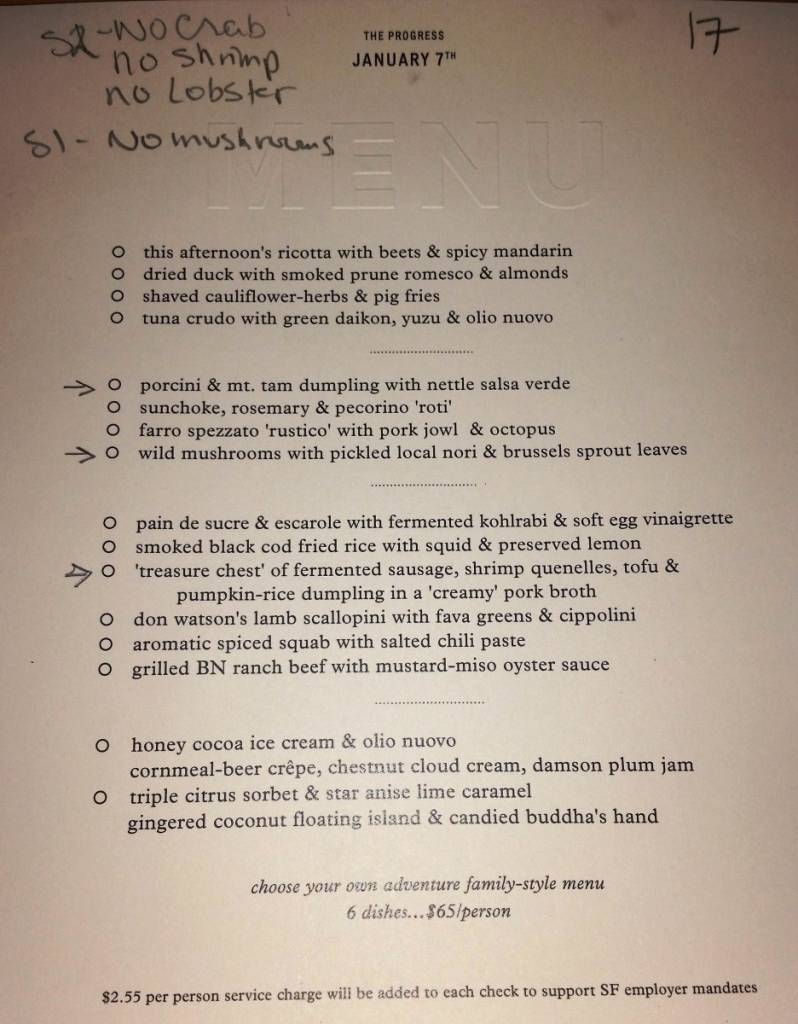 Photo Credit: Kelly E. Carter
The vibe is cool with hip music and a 30-ish/40-ish crowd that, in typical San Francisco style, is dressed down. We loved the cocktail menu, which features classics and "The Progressives." (The Mezzanine was our fave.)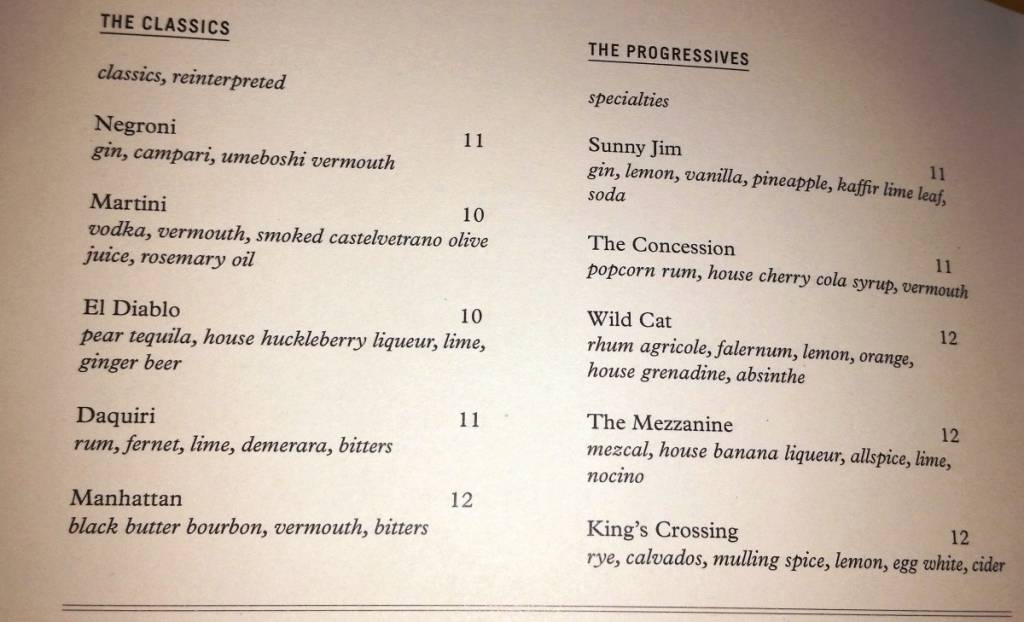 Photo Credit: Kelly E. Carter
The first thing out was a large plate, compliments of the kitchen, with bites. Ours were: tempura cilanto root (our fave), pickled and fresh radishes with whipped goat cheese and long pepper, lap cheung (fermented pork sausage) with peanuts and smoked trout dip with squid ink crackers and whole grain mustard and horseradish.
And then the real fun began:
The Progress exterior
The Progress
tuna crudo with greek daikon, yuzu & olio nuovo
farro spezzato 'rustico' w ith pork jowl & octopus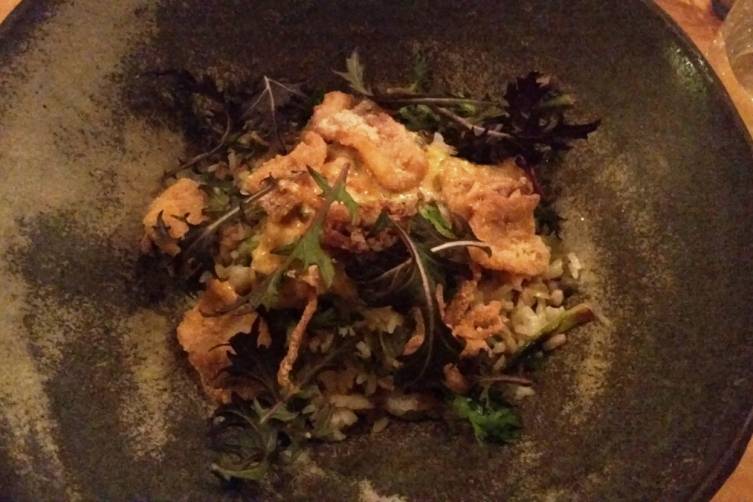 smoked black cod fried rice with squid & preserved lemon
Don Watson's lamb scallopini with fave greens & cippolini
honey cocoa ice cream & olio nuovo; cornmeal-beer crepe, chestnut cloud cream, damson plum jam
Photos by Kelly E. Carter
Subscribe to discover the best kept secrets in your city