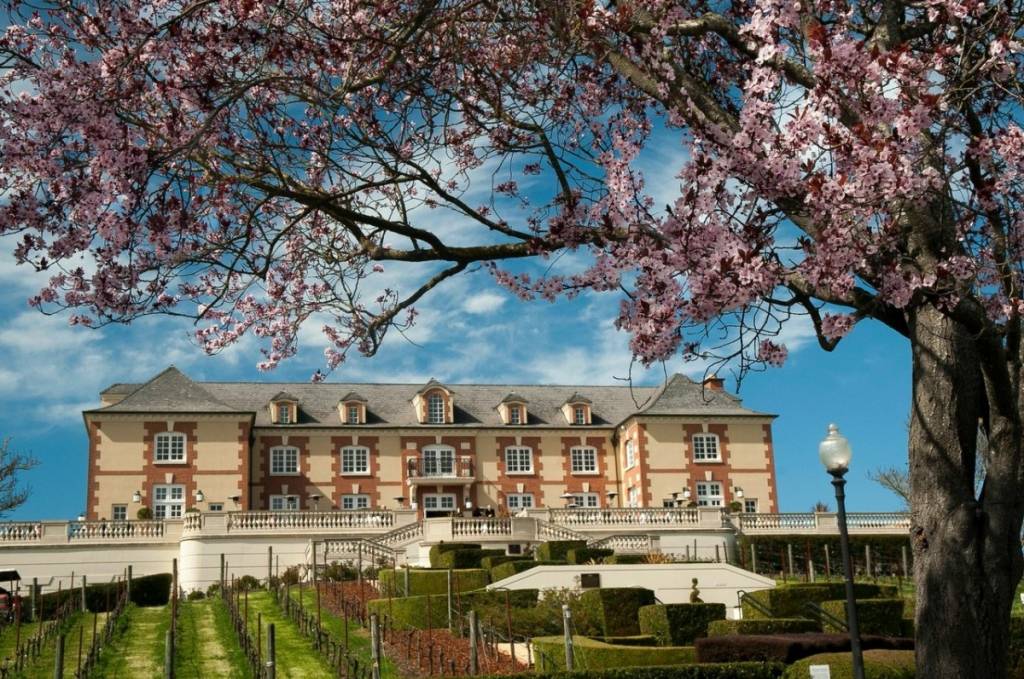 Domaine Carneros is one of Northern California's most well-known sparking wine houses — not only for it's superb champagne, but also for it's majestic winery and fortress-like chateau tasting room. Chances are you've probably enjoyed a glass or two of bubbly on their patio during the warmer months, but did you know that Domaine Carneros also offers plenty of activities in the off season? Here's five reasons why we're hopping in our car and heading to Carneros soon.
1. The Scent Experience. Tired of the typical wine tasting experience? Consider grabbing a spot at Domaine Carneros' Making Scents of Wine tasting experience on January 25th. Although many wine connoisseurs believe one should never wear fragrance while wine tasting, sommelier and fragrance expert Mary Orlin proves them wrong at her scent-focused tasting. The two-hour class provides a brief overview of the history of wine and perfume, demonstrates how wine and perfume are surprisingly similar, and teaches tasters how to use their nose to identify flavors in wine.
2. Daily Tours for Beginners. If you're unfamiliar with the méthode champenoise, pop in for the Art of Sparkling Wine tour. These start everyday at 11 am, 1 pm, and 3 pm and last roughly two hours long. The tour begins outdoors with a discussion of the vineyard, soil, and surrounding views. Inside, you're taken on a journey through the chateau and given a comprehensive lesson on how champagne is made. Of course, you get to taste three glasses of Domaine Carneros' sparkling wine, including the always excellent, Le Reve. As the tour concludes, guests are given a seated tasting of the wineries red varietals.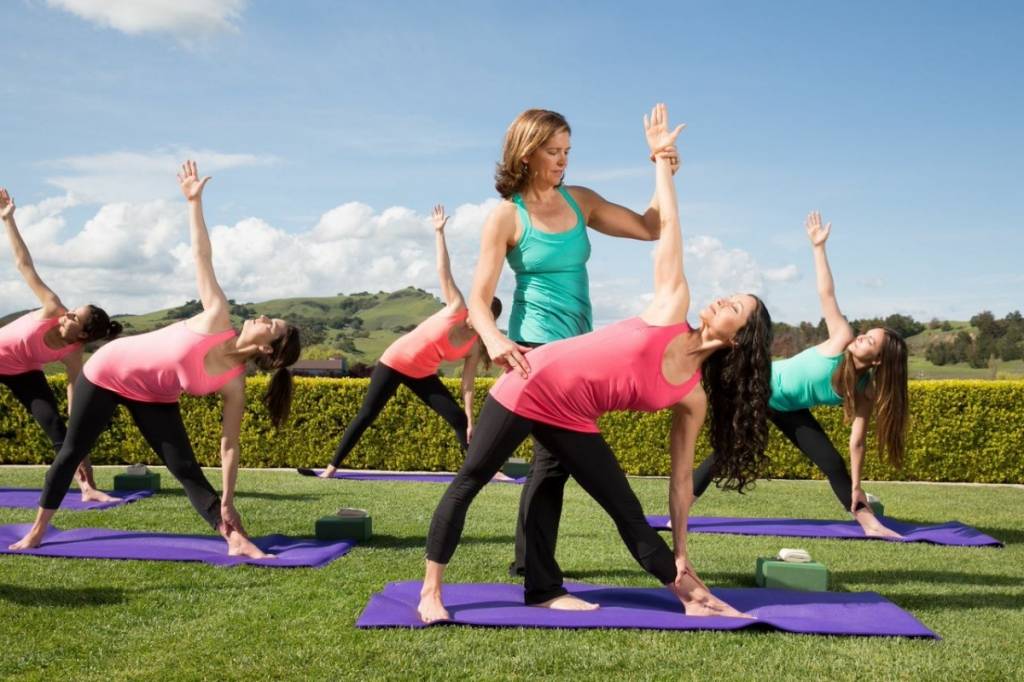 3.  The Recharge Station. We love the idea of a rejuvenating visit to a winery that involves a little bit of athletics: Enter Domaine Carneros' Recharge Station, a half-day long program for up to ten people that involves an inspired outdoor yoga class at the chateau. After the vinyasa in the vineyard class, you're lead through a guided "juice bar" tasting. The juice here is not the green stuff, but barrel samples of future release wines. Next, the group will enjoy a delicious farm-to-table lunch that's paired with the winery's sparklers.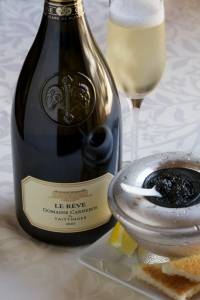 4. The Salon. If you simply want to sample an assortment of Domaine Carneros' bubbles, you can easily do so in the winery's chic salon. With it's bistro chairs and interesting mix of tourists and natives, the salon is warm, inviting, and ideal for people watching. Pull up a seat and pick out a sampler, and you'll suddenly feel as if you have walked into a bustling cafe in Paris. Sip an entire glass of bubbles or choose from an assortment of flights. The salon also offers snacks — cheese, charcuterie, smoked salmon, and the ultimate champagne food, caviar.
5. Customizable Labels. The folks at Domaine Carneros think that a double magnum of sparkling wine is a wonderful way to celebrate any of life's important moments and we couldn't agree more. Now they are offering guests the chance to order personalized labels to make their bottle of Brut that much more memorable. Choose the year of your 3-liter bottle and the hand-calligraphed message you want the label to read and within no time your custom bottle will arrive at your doorstep.
Photos Courtesy of Domaine Carneros