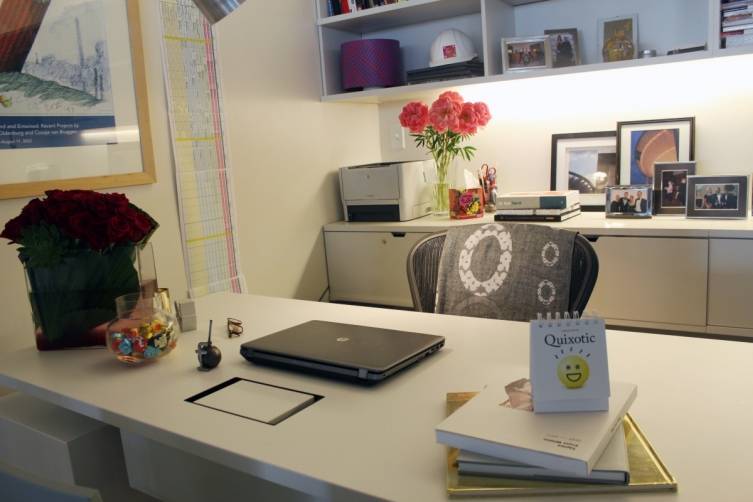 It's Art Basel week, so that means art reigns supreme in the Magic City. Arguably the epicenter of art in Miami is PAMM, and Leann Standish, the musum's Deputy Director for External Affairs, is the go-to gal for just about everything from development to marketing and public relations.
Standish, a seasoned arts development and communications professional with more than 16 years of experience working with arts institutions across the country, joined PAMM (or MAM) just as the museum was in the midst of MAM's $120 million capital campaign leading up to the Museum's move to a new Herzog & de Meuron-designed space. She could sit back and say "Mission Accomplished," but she's just not that kind of gal.
Here's what is on Leann's desk:
1.
My Daily Mood calendar – a gift from my baby sister who felt my colleagues deserved fair warning before entering my office
2.
The candy jar – also a nod to my colleagues who sometimes need a little pick me up and happen to love chocolate.  I love that people drop by all day from all over the organization to get a piece of candy and say hello.
3.
The gorgeous red roses – from my boyfriend.  On a Monday.  Just because
4.
The exhibition schedule – a "working document" showing all of our plans through 2017 – my bible.  
5.
My hard hat – a constant reminder of how the community built this beautiful building and how lucky I am to work here at PAMM