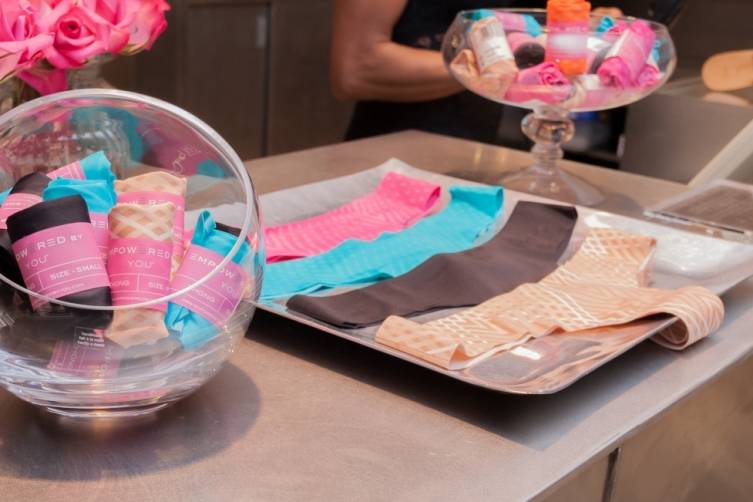 Hostesses Gigi Ganatra, Jillian Jacobson and Hadley Henriette hosted a cocktail party at Scoop NYC in the Shore Club Hotel for Renata Black's Empowered by YOU. Empowered by YOU is a seamless panty brand is carried by the fashionable boutique which boasts 18 stores in hotspots around the country.
The barely-there panties may disappear under clothes, but they have a big effect in the real world, as the sale of each one benefits the Seven Bar Foundation, Black's foundation supporting micro finance for women in third world countries. "It's a great cause, but most people just buy the panties because they love how they feel and the fact they are practically invisible under clothes," says Black, who started the line a little more than a year ago.
The panties, in fact, are an easy sell as they are a quintessential foundation piece in any woman's wardrobe, and at $24, definitely won't break the bank.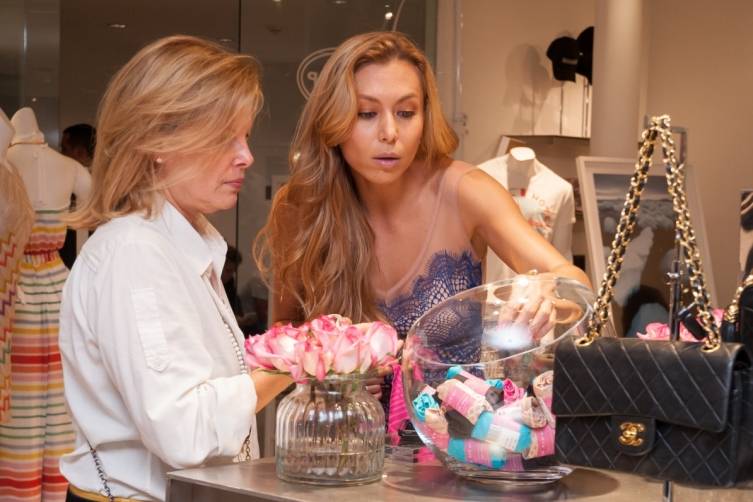 Checking out Empowered by You seemless things at SCOOP NYC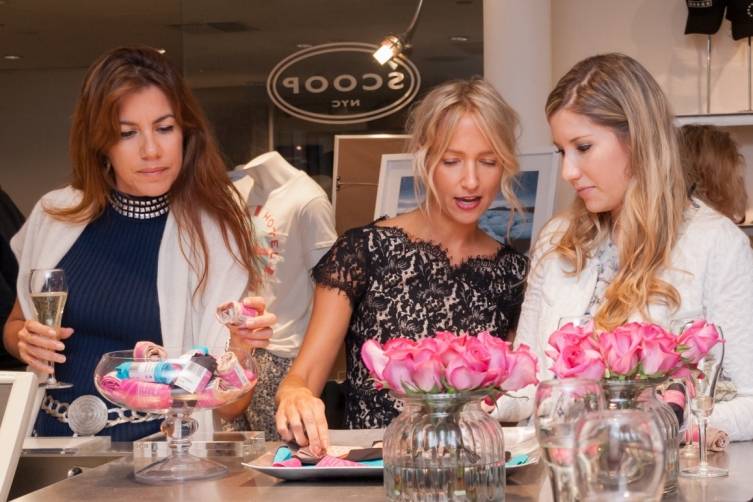 Checking out the merchandise at SCOOP
Empowered by You Display at Scoop NYC
Empowered by You undies at Scoop
Empowered by You panties at SCOOP NYC
Guest with Renata Black
Guests at SCOOP for Empowered by You
Partygoers at SCOOP for Empowered by You
Renata Black and Jillian Jacobson
Renata Black, guest, Hadley and Yannick Henriette
Scoop in the Shore Club
Subscribe to discover the best kept secrets in your city