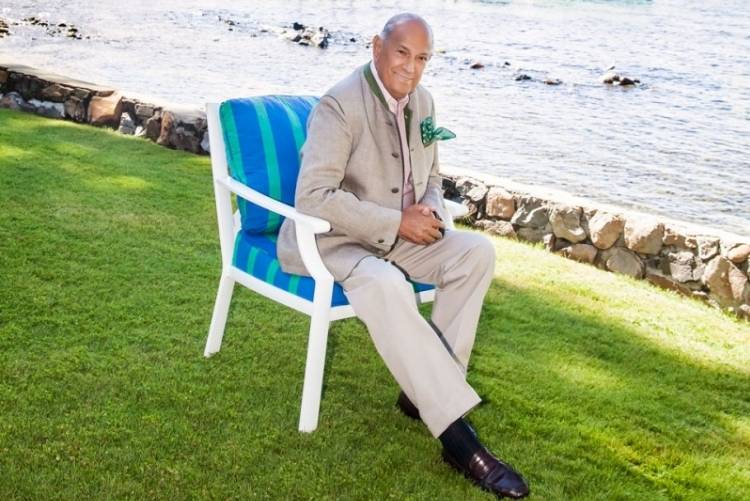 Photo Credit: Jerry Metellus
The world is in mourning this morning after learning of Oscar de la Renta's death; the iconic fashion designer was 82.
The cause of his death is still unknown. Though he was diagnosed with cancer in 2006, last year he had said that he was "totally clean." However, rumors have been circulating for some time that he was ill, which were confirmed when his company announced the appointment of Peter Copping as creative director.
He leaves behind his second wife, Annette Engelhard Reed, whom he married in 1989, and a son.
"The only realities in life are that you are born, and that you die," he told an audience at New York's 92Y "Fashion Talks" series in June 2013. "We always think we are going to live forever. The dying aspect we will never accept. The one thing about having this kind of warning is how you appreciate every single day of life."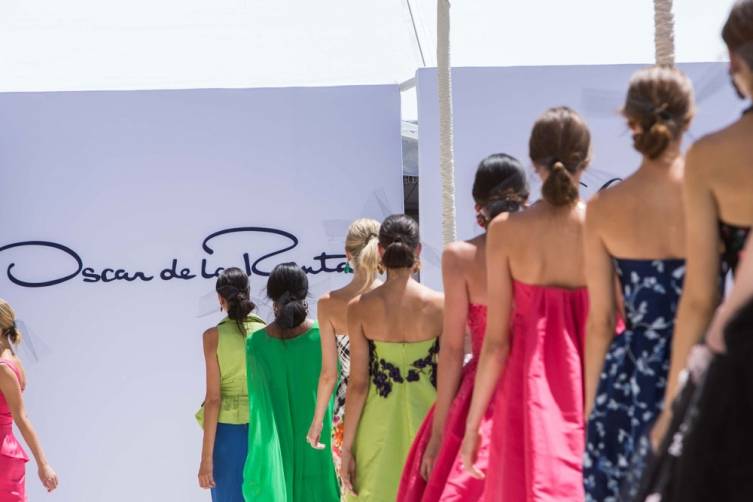 Photo Credit: Drew Altizer
The Dominican Republic born designer has created dresses for the creme de la creme. Not only has he dressed every single first lady since Jacqueline Kennedy, but his frocks have been worn by Sarah Jessica Parker, Kate Bosworth, Oprah Winfrey, Amy Adams and, most recently, made headlines for creating Amal Alamuddin-Clooney's wedding gown.
De la Renta was a special man. The designer, who was born one of seven children, left his native country for Spain to study abstract art at the age of 18. After the wife of the U.S. Ambassador of Spain saw some of his sketches, she commissioned him to design a dress for her daughter, which appeared on the cover of Life magazine. Needless to say, he quickly changed his focus to fashion.
He interned with Cristobal Balenciaga, who was at the time Spain's most acclaimed designer, before being offered a job at the French fashion house Lanvin, moving to New York two years later to design for Elizabeth Arden.  His eponymous ready-to-wear line was launched in 1965. The rest, as they say, is history.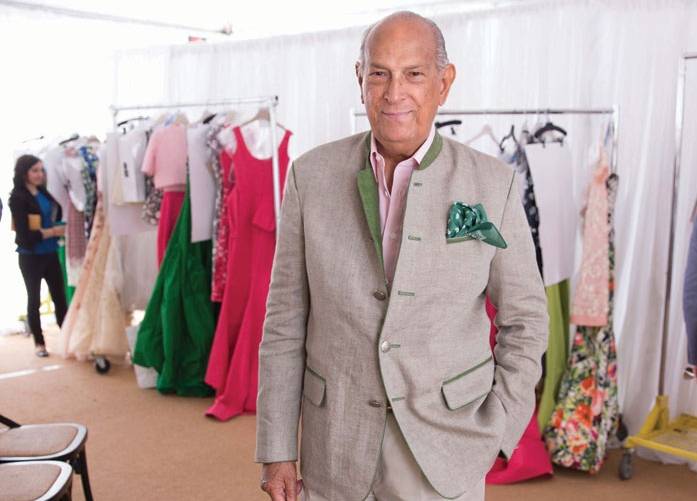 Photo Credit: Drew Altizer
We featured de la Renta on our cover in 2013, and were delighted to find how genuine, lighthearted, and passionate a man he was. He loved making women feel beautiful, which is a trait that anyone can admire.
"I love women. Women have always been my source of inspiration. The 21st century woman is unbelievable," he told us. "We have to celebrate all that women have achieved in such a short period of time. The women that wear Oscar de la Renta are strong and powerful. My most important customer is a wonderful woman walking down the street, a woman who is proud to be a woman today, a woman who has an extraordinary life. I always say that what's important is that what a woman is wearing is a projection of her own sense of individuality. It makes our work much but challenging, but also much more exciting."
He added, "I love to make beautiful clothes and that's about it. Every single day I say 'God, thank you for my life.' I come to work every day and it's like walking into a candy store. I've had an extraordinary life. I love what I do and I hope that I will be able to do it for many more years to come."
If only that final statement had been true.
More on Oscar de la Renta: 10 lessons—on fashion and life—we learned from the legendary designer
Subscribe to discover the best kept secrets in your city