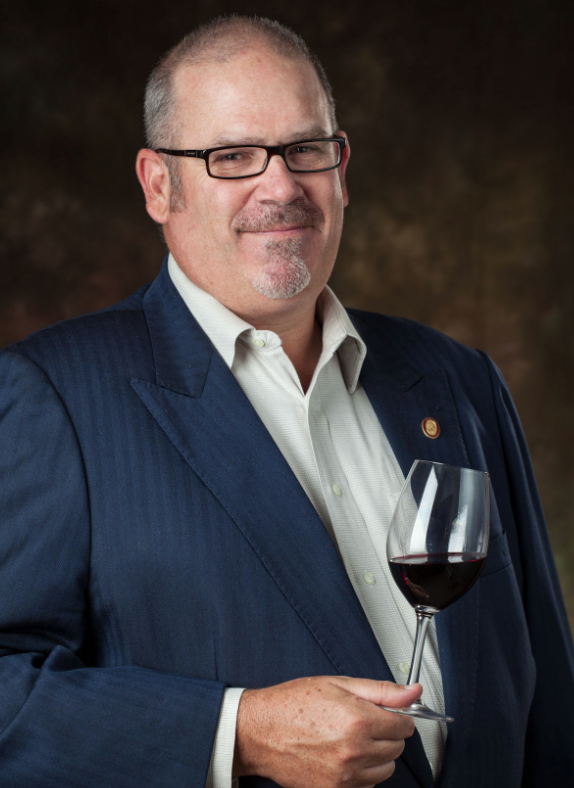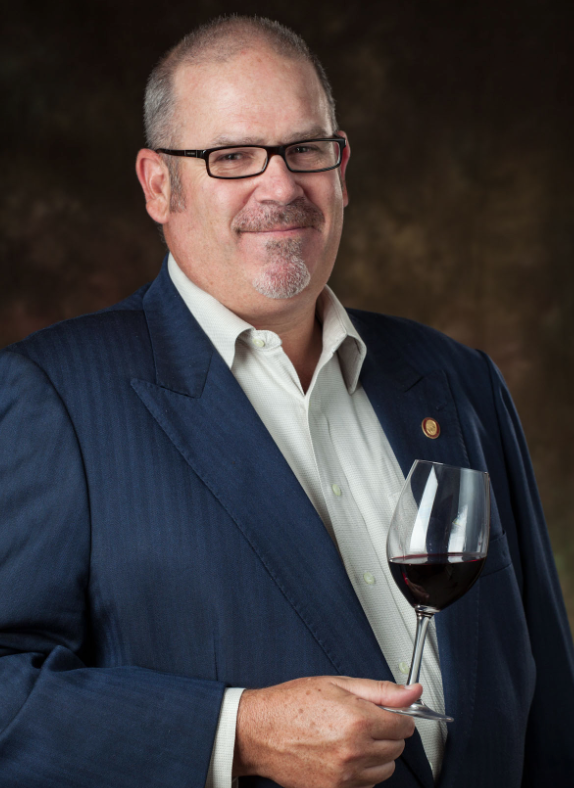 It is a great honor to be welcomed into the court of Master Sommeliers, given that in order to do so, one must pass the Master's Sommelier Diploma exam. It is heralded as one of the world's most challenging tests. Since the test was introduced in the UK 40 some years ago, only 219 have passed. And Rob Bigelow of Chateau St. Michelle is among the lucky few—so it only seems fitting for us to ask him for his wine-drinking tips.
Washington State's founding winery, Chateau St. Michelle, was built pre-prohibition in 1912. Its founders set out to prove that good wine didn't have to just come from California or Italy. Prior to joining the company as senior director of wine education and on premise development, Bigelow was the Master Sommelier at the Bellagio in Las Vegas where he ran the wine program for four years before transitioning over to Aria for its opening. "I had this romantic notion that I missed something for not being present for the opening of the Bellagio since I came three years after its opening. I thought I shouldn't miss to open a 4,000 rooms complex," says the Master Sommelier. "It was in fact a romantic notion. I did it and I'm not sure I need to do it again."
Bigelow was in Miami last night for a BLT Prime's inaugural wine-dinner at the Trump National Doral. Besides pouring six different wines that matched perfectly with chef Dustin Ward's dishes, Bigelow educated novices and chatted with serious oenophiles.
For those learning and looking to take their oenophile status to the next level, here are some interesting tips from Bigelow to help you on your way.
Never sip and then immediately take a bite of your food — drinking wine with food should always be a progression. Taste the wine first and really get a feel for it on its own. Then do the same with the food, enjoying all the flavors and textures. Just before they are about to escape the palate, that's when you want to chase it with the wine.
Lovers of red wine who are lounging pool or beachside in Miami's sultry weather don't have to turn to white. "Pinot Noir is the go to for poolside drinking," says Bigelow. "You always have that one person that wants to order red, so you have to have an option on the menu but it has to be something that's going to cool people off and not heat them up." Bigelow suggests putting even a slight chill on the wine. "60 or 59 degrees is perfect. That's how we would served it at the Bellagio pool."
Ever get served a white wine that's just too cold? Cup it with the palms of your hands for a few minutes to warm it slightly.
Old world wines are more about earth than they are about fruit while New World wines are more about fruit. Old World, which basically includes just Europe have more natural acidity, while new-world wines include North and South American, New Zealand and South Africa. If you're having a wine that's lighter-bodied and exudes notes of mineral and herbs, chances are it's an Old World wine. Something riper, full-bodied and with a heavier taste of alcohol is New World.
Sweet beats heats. If you're a lover of Thai food, which is known for it's incessant use of spice, an excellent choice for something like that would be a Riesling — specifically a 2012 Eroica Riesling from Columbia Valley. In any case, however, if you're having something with a lot of heat the way to go is to pair it with something sweet to beat it out.
Always pair wine to the sauce not the protein. "Everyone thinks fish has to go with whine wine," says Bigelow. "But if you have a white fish with a romesco sauce (which is red) then that would call for red wine." Big cuts of red meat, however, regardless of the sauce are usually always going to call for red wine.
There is no right or wrong. "Just start somewhere. Everyone's taste is different, but the only question that matters is do you like it? Does it taste good? If so, continue to explore that varietal."
Subscribe to discover the best kept secrets in your city