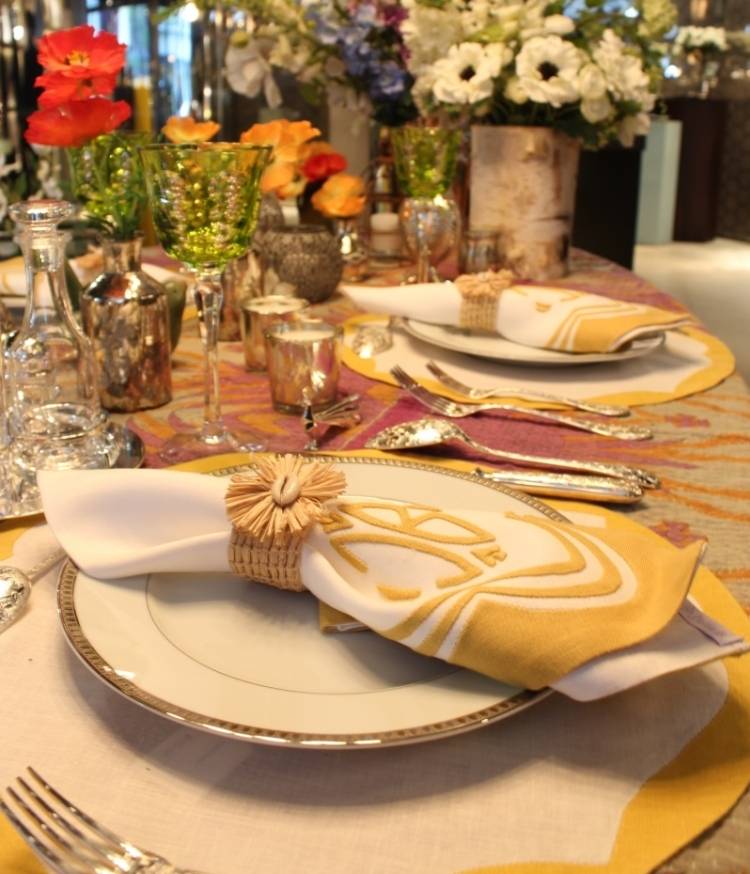 Photo Credit: Haley Williams
There is an art to fine dining. Christofle,a brand responsible for some of the world's most luxe silverware and flatware, realizes this, and thus has launched "Art of the Table," a dinner series with a focus on entertaining and etiquette for a modern era designed to showcase the ease of living and entertaining with silver.
The "Art of the Table' events may be fashioned to fit any theme or location and can be offered through Christofle boutiques (including those on Melrose and in Beverly Hills), as well as off-site locations including art galleries, restaurants and private residences. At these dinners, a Christofle representative will demonstrate to guests the purpose and usage of a wide array of flatware, stemware and porcelain pieces and share interesting facts ranging from the origins of the phrase "to whet ones appetite" to popular trends for setting a table. The event aims to be relaxed and interactive as guests are encouraged to ask questions and discuss the material presented during the meal so they leave with confidence that their next dining occasion will be set with style, ease and grace.
To give you a taste (so to speak) of what's in store for you at such a dinner, Christofle's National Brand Ambassador Justin Trabert has curated five specific tips for Haute Living. Get ready to mind your manners!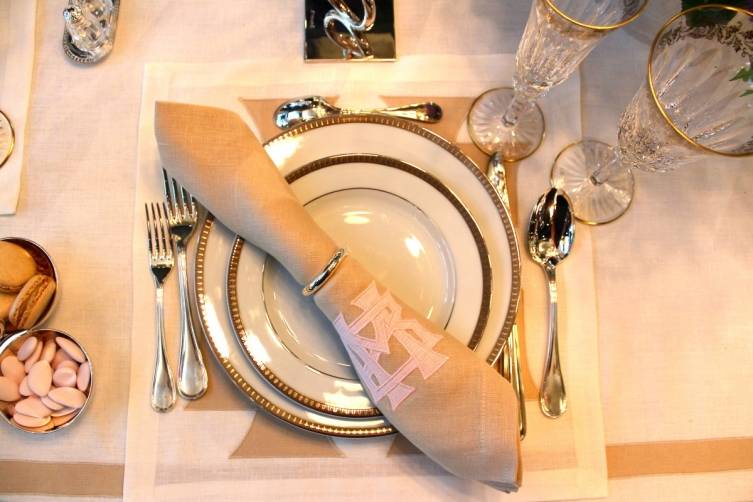 Photo Credit: Haley Williams
In Medieval times, a whet stone was placed outside of the mess hall for men to sharpen their knives before entering to eat. Today, this practice is the origin for the common phrase "to wet ones appetite."
When setting your table, you should always make sure the blades of the knives point toward the plate. Historically, knives were used primarily as weapons, so due to their sharpness, the blade of a knife was always pointed toward the plate so as to not offend or threaten the guest sitting next to you.
The word "etiquette" comes from a French word meaning "label" or "ticket," referring to small cards written or printed with instructions on how to properly behave in court as well as behavioral instructions given to soldiers.
The napkin is an essential part of the dining experience. It should be presented to guests on the center of the plate, not beneath any flatware. Guests are expected to place the napkin on their lap. Should they leave the table, the napkin should be placed on the chair or over the chair's arm. It should only ever be placed on the table (to the left of one's plate) to signify one is finished with the meal.
The phrase "Born with a Silver Spoon in His Mouth" originated in the Middle- Ages, when an infant was given a spoon at its baptism—wealthy children received spoons made of silver and peasants received spoons made of mad or horn or wood.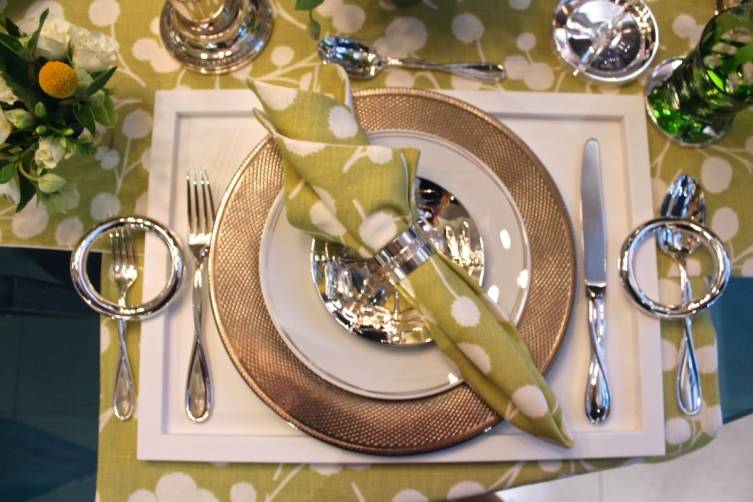 Photo Credit: Haley Williams
Like Haute Living Los Angeles? Join our Facebook page or follow us on Twitter @HauteLivingMag.