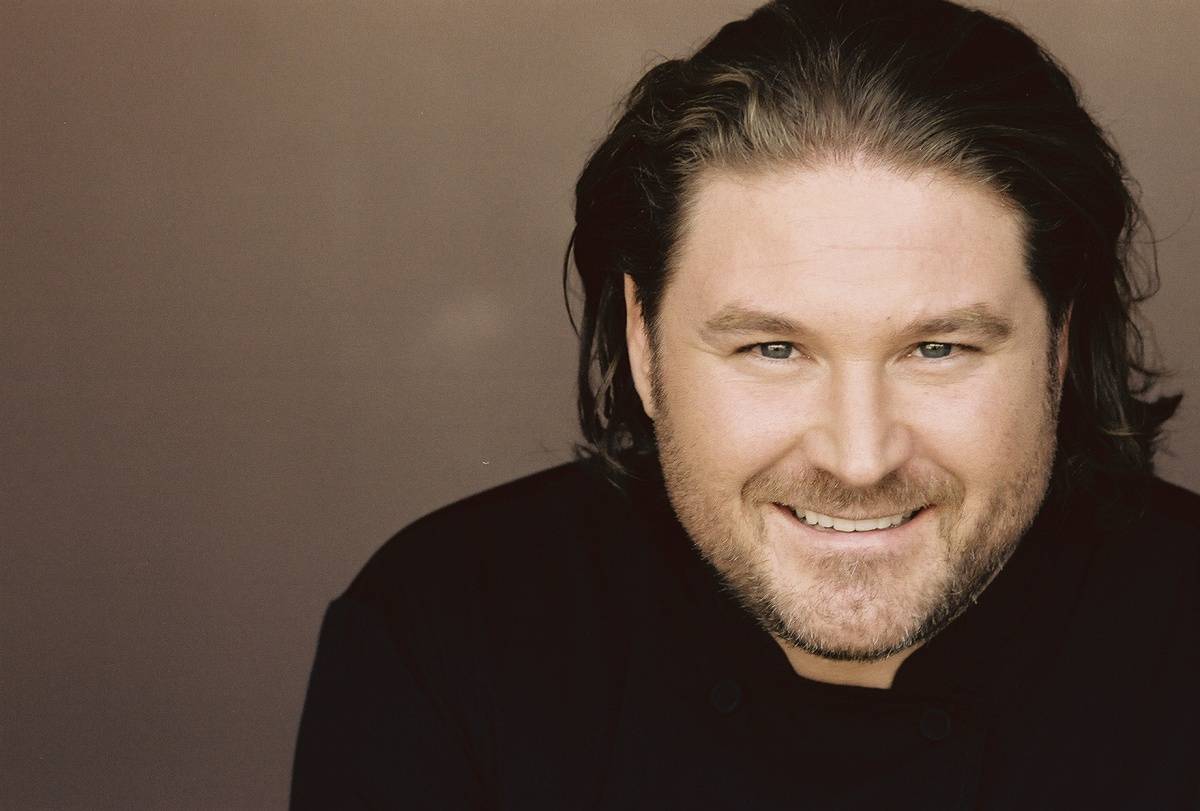 David LeFevre is one of the hottest names in the South Bay, and not just because of his pedigree. This James Beard nominee interned with Chef Charlie Trotter at his eponymous restaurant in Chicago before taking a job at Trotter's Las Vegas venue after graduating in 1995. He spent the next few years in France before globe-trotting through Southeast Asia, Japan, Australia, the Caribbean, and Europe and finally, in 2004, headed back to America, where, as executive chef, he helped the Water Grillearn a Michelin star. In 2010 he officially opened M.B. Post, the South Bay's top eatery, before debuting his seafood friendly Fishing With Dynamite in 2013. The award-winning chef sat down with Haute Living to share the secrets of his success, hometown heroes the L.A. Kings' favorite menu options and the tunes he's listening to while cooking in the kitchen.
You run two of the hottest restaurants in the South Bay. What is the secret to your success? 
I think that we are extremely clear on our core values and how we want to treat people. We want to serve soulful, artisanal, handcrafted food with humility, respect and integrity.
What's in store for the menus at M.B. Post and Fishing with Dynamite this summer — any new additions (food and drink)? 
Always- we are really excited about corn, soft-shell crabs, tomatoes, melons, grilling, and strawberries at the moment.
Are there any other plans to open more restaurants in the next year? Where if so? What would the concept be? 
I'm naturally drawn to creativity and I have a couple of concepts that I'm passionate about, but right now, I'm focused on the success of M.B. Post and Fishing with Dynamite.
What's your idea of the dream meal? Pair with wine or cocktails please! 
I am a very simple person and my dream meal would consist of surrounding myself with family and friends, enjoying some great champagne, maybe Vintage Billecarte-Salmon Rosé with a few chilled seafood platters of oysters, crab and lobster, then having Chef Ray Hayashi and Atsushi Takatsuki cook me whatever they want. They are so talented and passionate – I know it would be the best meal! I would though request some form of corn, nothing beats great sweet corn.
Ludo Lefebvre and Jon Shook + Vinny Dotolo collaborated for Trois Mec. Which chef would you want to partner with on a concept restaurant, if any? Has this actually been discussed or is this California dreamin'? 
I love collaborating with other chefs and I think it's a great way to continue to learn. Ultimately I consider my Chef de Cuisines at M.B. Post and Fishing with Dynamite to be my partners.
The LA Kings are huge fans of your restaurants. What are their favorite dishes when they come in?
It always varies. Definitely our Bacon Cheddar Buttermilk Biscuits. It seems like they enjoy the oysters at Fishing with Dynamite, but last time they came in I did a surprise special rack of pork loin, bone-in, that they seemed psyched about.
What is the oddest request you've ever received as a chef? 
We have been fortunate to have very special requests from proposals to anniversaries. The best was being able to provide a completely liquid meal for a guest's parent who had been treated for mouth cancer and had difficulty chewing. That was special and you could see the family was so happy to dine out and have the food taste great. That was truly making someone's life better by using my craft.
 DAVID LEFEVRE'S KITCHEN PLAYLIST
A Tribe Called Quest- "Midnight Marauder"
Foo Fighters- "Best of You"
George Michael- "Sex"
Led Zeppelin- "Kashmir"
Justin Timberlake- "Dick in a Box"
Safety Dance- "Men with Hats"
Run DMC- "Hard Times"
Fleetwood Mac- "Second Hand News"
Like Haute Living Los Angeles? Join our Facebook page or follow us on Twitter @HauteLivingMag.
Subscribe to discover the best kept secrets in your city