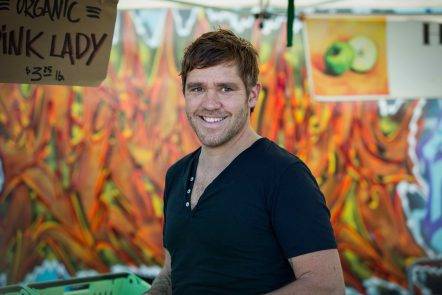 Easy-breezy and California-chic, Molina is Marin County's trendy new restaurant by brainchild Todd Shoberg, the former chef of Piatti in Mill Valley. Everything has a rustic, yet effortless, touch at Molina. The hautest – or hottest – kitchen feature is that pretty much everything is prepared in a skillet and fired over their giant wood oven. As Chef Todd Shoberg puts it, "Molina is dedicated to continuing in the tradition of the maker of our incredible oven, Alan Scott, who believed his oven brought communities together. Molina is the community, it's you and it's me. Molina is as comfortable as having dinner in my home, or in your home, therefore it becomes our home." After a phenomenal meal, we caught up with Chef Todd Shoberg who takes us inside his "home" –  Molina's kitchen.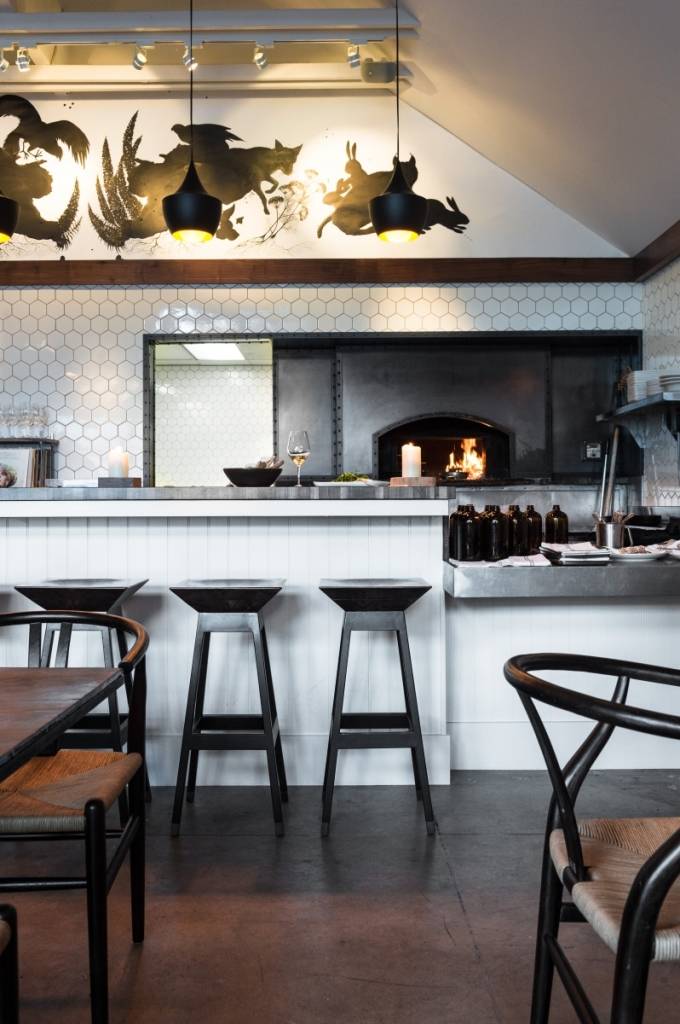 You started out in cycling and photography; what inspired you to become a chef?
I had always worked in restaurants from when I first started washing dishes at age 13 at a Mexican joint down the street from my childhood home. As I grew older and was perusing other careers (cycling and photography) I waited tables to supplement my income. At some point, as I was applying for a server position, the chef came out during the interview and looked at me and said "it looks like you should be in the kitchen!" So I took a job working under this chef and from there my life was changed for good! From there I bounced around the U.S. and worked under several different chefs that really showed me the way.
Molina seems like the epitome of California cool.  How would you describe Molina?
Molina is coming into our home kitchen and having a dinner party with us. We are loose and casual but poised with high standards and integrity. The food is whimsical and curated and inspired on a daily basis. We want you to feel like your actually in out kitchen, as we listen to records and cook you a meal, while you sit back and make new friends and hang out with old friends.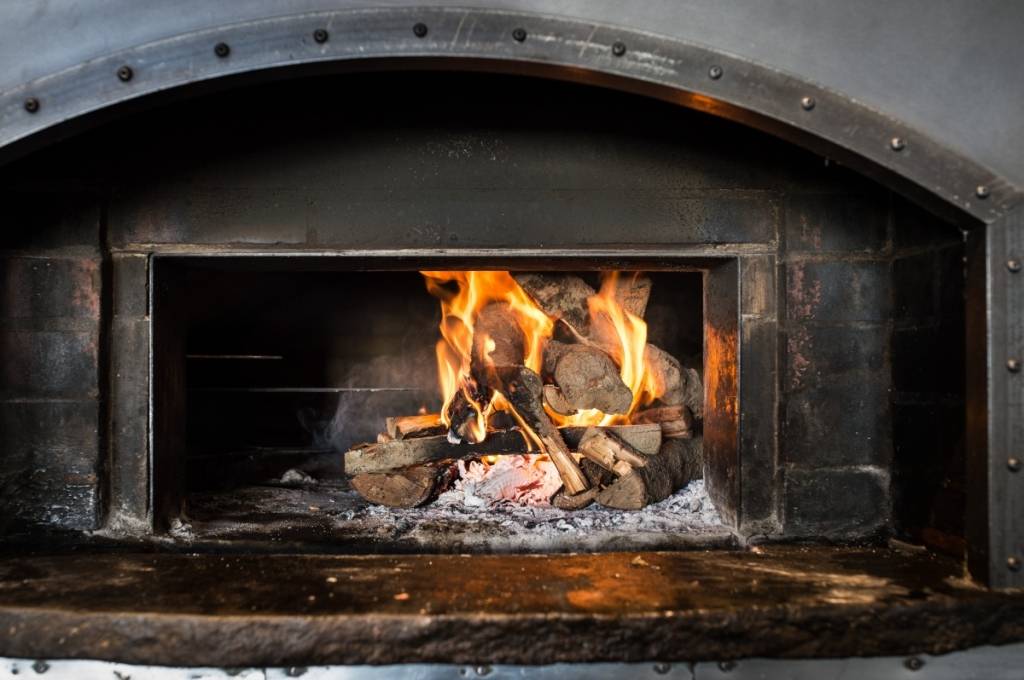 Tell us about the wood-burning oven. What types of dishes are you able to make in there and what is the final result?
With the exception of our fries we do everything out of the wood oven. I have never cooked this way until opening molina and it's total magic. 1200 degrees using all French black steel pans. The heat of the pan and heat of the oven cooks things in a way I never imagined. A medium rare 12 oz ribeye will be finished from raw in under three minutes. One thing we are able to do with such high heat is eliminate any par cooking or blanching. We start everything from it's raw natural state, seasoned aggressively and let it rip in the oven. It's quite beautiful.
Where can we find you dining in the bay area when you're not at Molina?
My girlfriend (Kira) and I love Frances, Nopa, Anchor & Hope, and Shoreline Cafe in Marin for breakfast.
What are your 5 must-have ingredients in your kitchen?
Kosher salt and maldon salt, really good extra virgin, butter and Calabrian chili oil.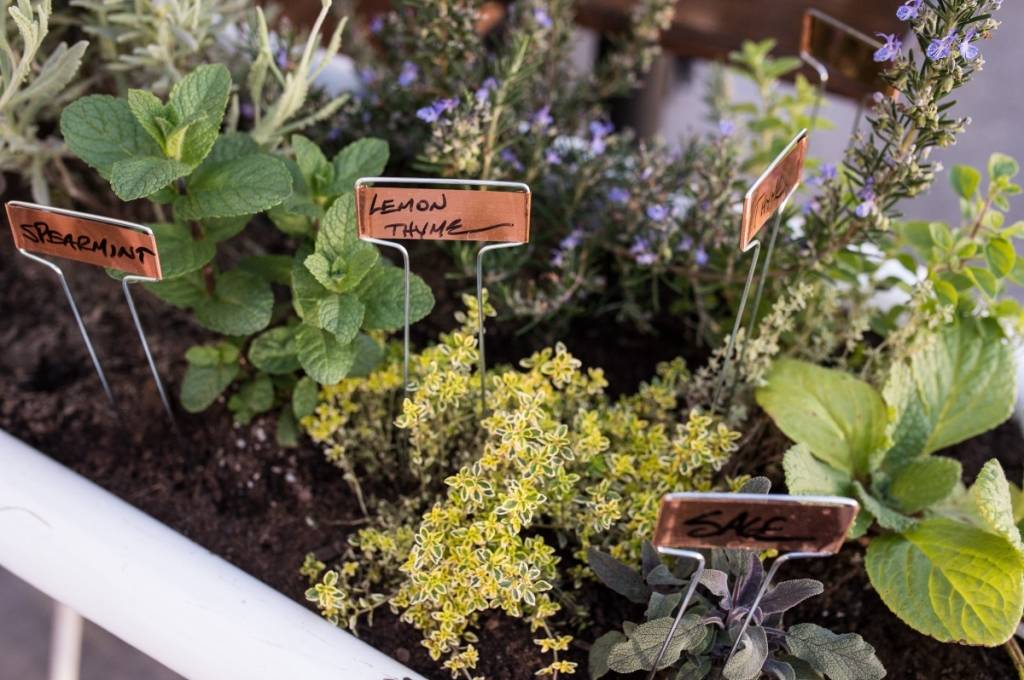 Can you share a quick recipe with us?
Since tomatoes are the star right now I'll share a simple technique that I use to make a killer panzanella salad.
Using beautiful heirloom tomatoes from the market, cut them into big pieces or quarters.
Salt them liberally and let them sit for an hour.
After an hour the salt will have pulled all the wonderful juices out into the bowl with them, we call this tomato water.
Add a good splash of red wine or balsamic vinegar to the water. This becomes your 'tomato water vinegrette' once you add some god extra virgin to it.
Using some great rustic sourdough, cut the crust off and tear it into big chunks, preferably on the grill but you can use an oven toast it up and get a nice crust on the bread. While the bread is still hot toss it with the tomato water, xvoo, and tomatoes.
Whatever summer vegetables you find at the market cut up or slice up and add raw to bowl. Examples being, torpedo onions, avocado, cucumbers, even peaches!!, sweet peppers, etc… And then of course lots and lots of herbs – basil, lemon verbena, cilantro, mint, etc.
Lastly, if you desire, add some soft or hard cheese, fresh mozz or burrata is beautiful here or even a harder cheese like ricotta salata or toma, or Parmesan… Enjoy!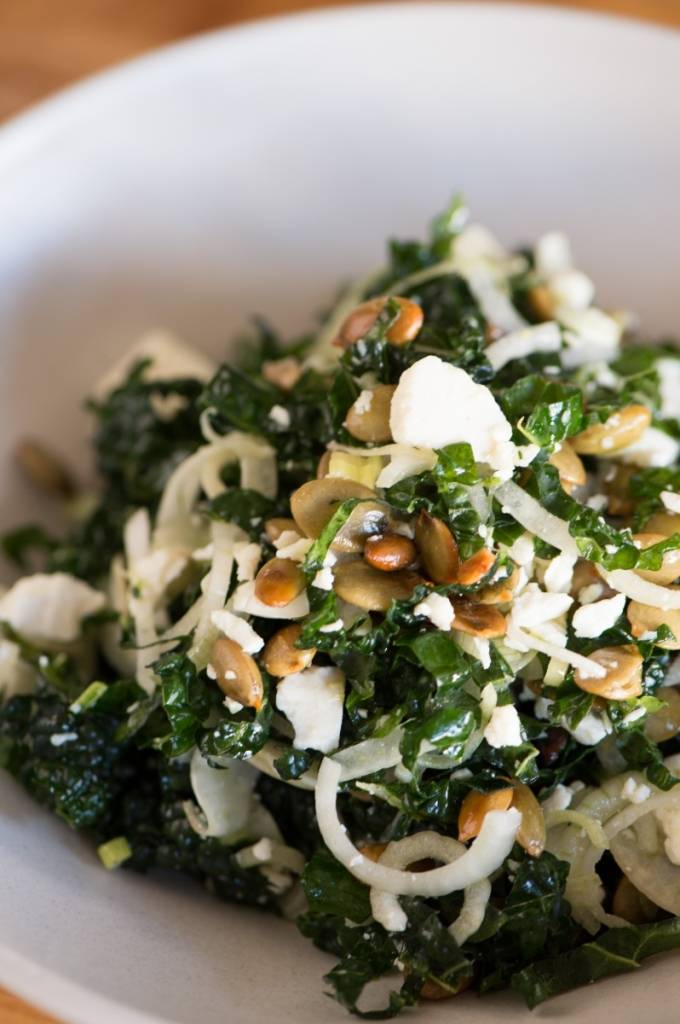 Like Haute Living San Francisco? Join our Facebook page or follow us on Twitter @HauteLivingSF. Want Haute Living San Francisco delivered to your inbox once a week? Sign up for our newsletter.