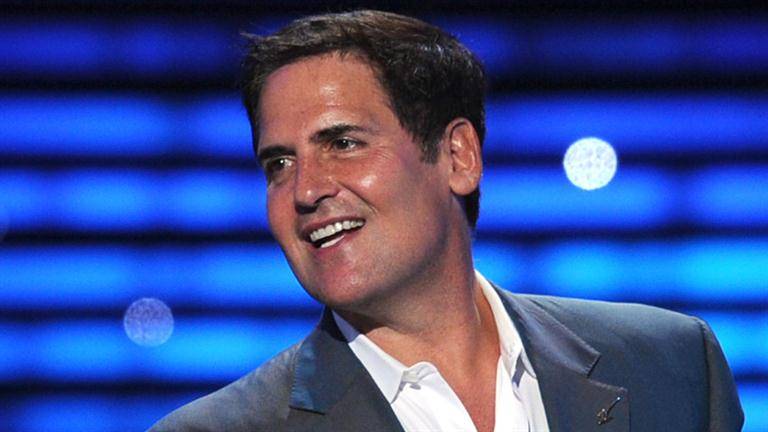 Mark Cuban may be a man's man, but believe it or not, he knows a thing or two about beauty!  Well actually, he knows what it takes to be successful in the beauty industry – make that any industry at all! The outspoken billionaire entrepreneur has found astral success in areas of tech, sports (he's the owner of the Dallas Mavericks in case you didn't know), and countless other industries. These days, he is most popular for his role on ABC's Shark Tank.
The self-proclaimed "information junkee" was the keynote speaker at the PBA Business Forum at PBA Beauty Week hosted by Cosmoprof North America, one of the leading business-to-business beauty trade show events in the country. Haute Living was there to pick Cuban's brain about a few "Cuban-ist" things, like his plans for new investments and his thoughts on how beauty and tech can come together.
Q&A with Mark Cuban
What did you know about the beauty industry that inspired you to invest in these entrepreneurs on Shark Tank (SimpleSugars, Hottot and KissTixx)?
Absolutely nothing. What attracted me to each of them was their drive, motivation and commitment to their products.  They were able to convey the opportunity in their industry and that's why I wanted to invest.
You must be called to hundreds of speaking engagements each year, so why Cosmoprof?
Well first, it was Vegas. But also, this is a place where I could help my entrepreneurs. I'm asked to speak all the time, and unless it's something strategic, then I can't.  And I also wanted to learn about the industry.  I'm more focused on the tech side, but I want to learn everything.  The more I can learn, the better.
How you think that beauty and tech can merge to push the beauty industry forward?
Probably on the app side, because one challenge is that it's very difficult to connect with a lot of different stylists and salons. It's hard to connect with the different product manufacturers quickly. As you know, in San Francisco, you'd think that there's an Uber for beauty, but there's nothing that every stylist can connect with. Even in San Francisco, where everyone uses apps for everything, there's still not something like that.  The challenge is that this industry has so many touch points, and there's no single way to reach everyone. I haven't seen anything that will really change the industry and reduces the number of touch points. Maybe there's a website here or there, but that's it. This is something that I really want to learn more about.
Are there any categories that you haven't invested that you're just dying to invest? 
Ha ha.  No, I think I have enough categories – I've got a lot going on!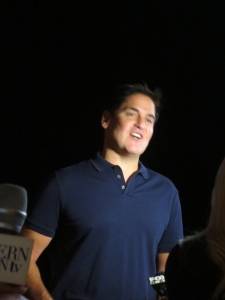 Mark Cuban's 5 Keys to Success
1. It's not about your ideas or passion; it's about your efforts.  The one thing that you can control is your effort and you're only good at what you put time into.
2. Know your industry better than anyone else in the universe.  Don't let anyone outwork you.
3. Preparation is key. If you're not so consumed with your business, then this isn't the business for you.
4. The one thing that cures all ills is sales.
5. Nothing sells itself.
Like Haute Living San Francisco? Join our Facebook page or follow us on Twitter @HauteLivingSF. Want Haute Living San Francisco delivered to your inbox once a week? Sign up for our newsletter.
Subscribe to discover the best kept secrets in your city