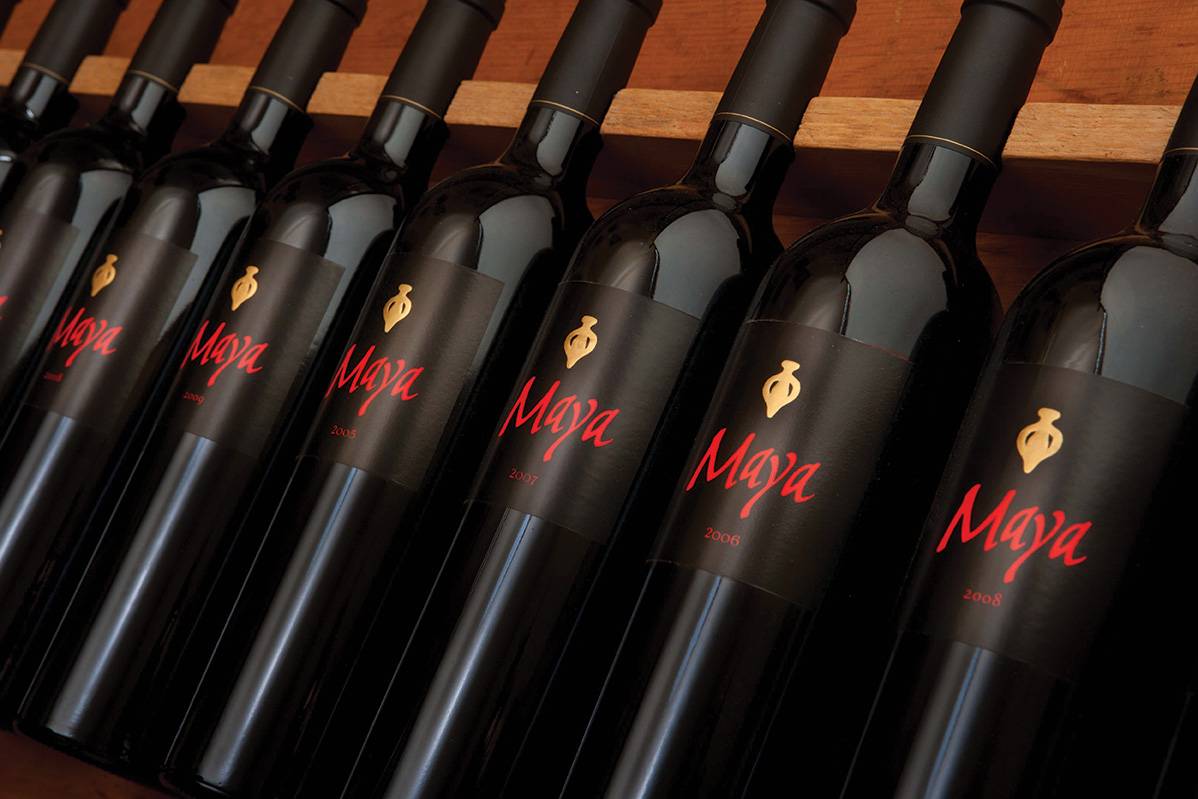 Not everyone can afford the best that Napa has to offer, but we know that you can. Here, Haute Living takes a look at five of the most sought-after wines produced in Napa Valley, wines that are so extraordinary you may not want to uncork them. Our advice: buy two!
Screaming Eagle
Screaming Eagle almost needs no introduction. The leading cult Cabernet producer is one of the few wineries in the Valley that can command a price point of nearly $1000 upon its release. Real estate broker Jean Phillips started the 54-acre Oakville estate in 1986 with the help of [then] winemaker Heidi Barrett; its first vintage was produced in 1992 and released in 1996. With limited production of around 500 cases per year, paired with a very high demand, Screaming Eagle's Cabernets are all the more coveted. They're sold by mailing list only, limited to three bottles per client, as well as to extremely select restaurants like The French Laundry and the Restaurant at Auberge du Soleil. Although the price for recent vintages can range from $1000 – $2000 or more per bottle, it can be difficult to score one in the aftermarket. A perfect example is the highly coveted 2006 Cabernet Sauvignon, which commands an average price of $1900 per bottle.
Harlan Estate
Harlan Estate has been described as "the ultimate cult winery." Because of its limited availability, prices and status, it is on par with those from Screaming Eagle. A native Californian and graduate of UC Berkeley, Bill Harlan established Harlan Estate in 1984 with just six acres to its name in the vineyard's early days. The first commercial vintage was produced in 1990 and released in 1996. Today, the planting is essentially complete. Classic varietals are created on its nearly 40 acres, including Cabernet Sauvignon (70%), Merlot (20%), Cabernet Franc (8%) and Petit Verdot (2%).  The finished wines are predominately Cabernet Sauvignon and blended with varying amounts of the other three varietals. With only a few vintages left in its library, the 1994 vintage is no longer available for purchase, but it can be yours for an average price of $1169 in the aftermarket.
Colgin Cellars
Ann Colgin, a former Sotheby's wine auctioneer, began her label in 1992, and it quickly became one of the most sought-after names in Napa. After more than two decades of working in Napa Valley, Colgin, who produces three Cabernet based wines and one Syrah, has a philosophy that excellent winemaking revolves around low yields and meticulous care of the fruit in the vineyard, winey and transportation. The Cabernet Sauvignon from the fruit harvested from her "Herb Lamb" Vineyard began to pick up momentum with the 1995 vintage. The 1997 Colgin Herb Lamb, which was released at $135 a bottle, received top reviews and now, because only 400 cases were produced, it now sells for a minimum of $800 on the aftermarket.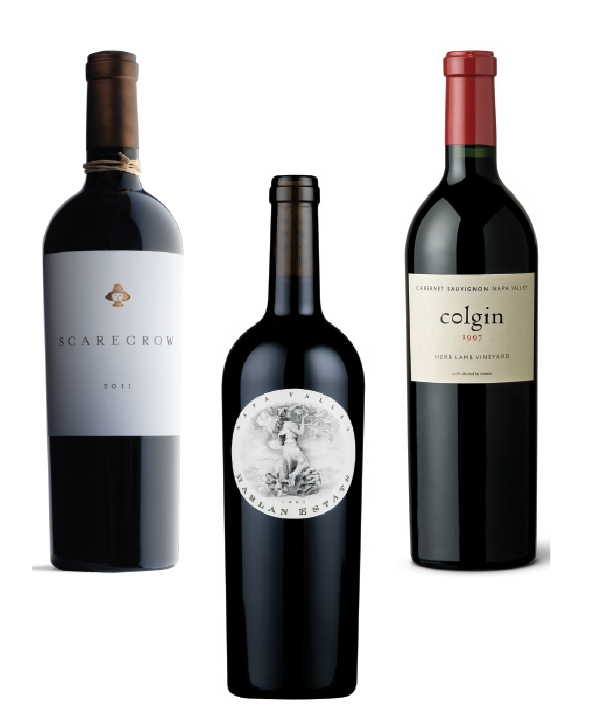 Scarecrow Vineyards
The Scarecrow story began in the J.J. Cohn Estate in Rutherford, which borders the legendary vineyard of Inglenook's Gustave Niebaum. In 1945, John Daniel Jr., who had taken over Inglenook, convinced Cohn to plant Cabernet Sauvignon on St. George rootstock. Today, the highly prized vines continue to produce uncommonly rich fruit, which is the hallmark of Scarecrow wine. The 2012, a 100% Cabernet Sauvignon aged in new French oak, is one of the most highly anticipated vintages. A special wine named the "2012 Cabernet Sauvignon Toto's Opium Dream: Scene III" was made exclusively for Premiere Napa Valley 2014. Although the wine is still in barrel and has not yet been bottled, 60 bottles were auctioned off to the  highest bidder, The Wine House LA, for $260,000; they plan to sell each bottle for $5,400 upon its arrival in May 2015.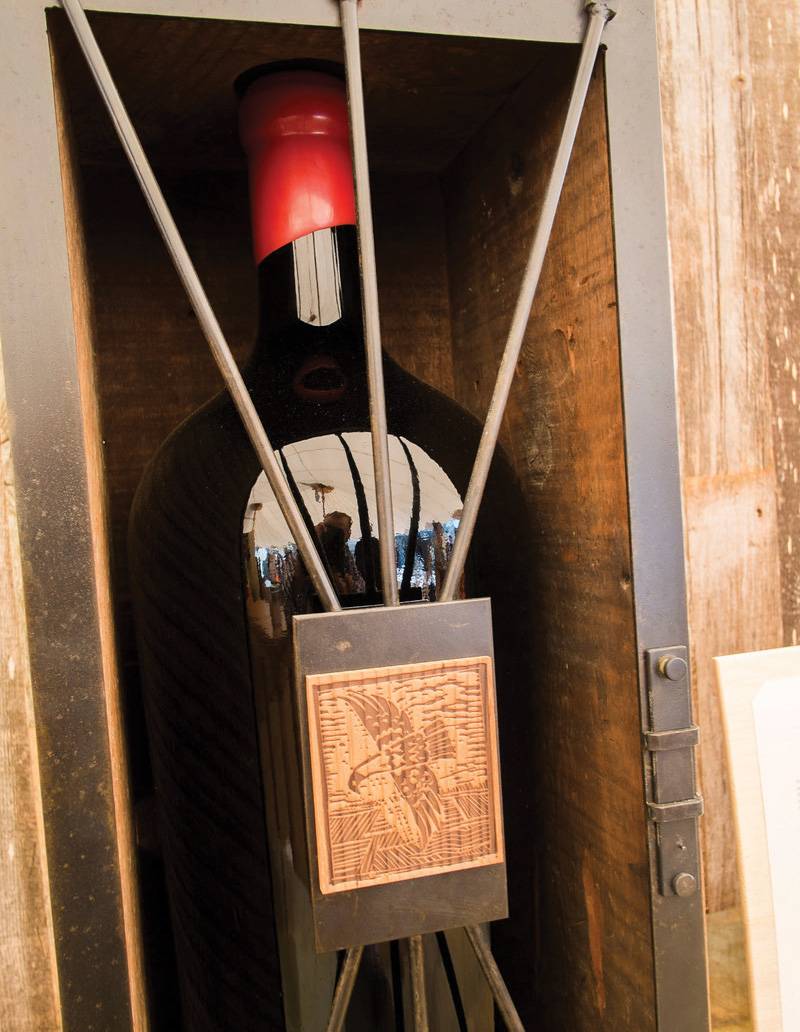 Dalla Valle Vineyards
Dalla Valle Vineyards dates back to 1982, the year when Gustav and Naoko Dalla Valle purchased their Oakville property and began planting vines. Since then, the exceptional acreage continually distinguishes itself as the ideal site for producing some of the world's finest wines. The Maya vintage, which originates in the vineyard that shares its name, is a proprietary blend aged in primarily new French oak and showcases the site's exceptional Cabernet Franc.  With fewer than 500 cases produced each year, the regular sized bottles range in price from $300 to $350. The large bottles of Maya, however, continually fetch bids of over $100,000 per bottle at Auction Napa Valley. In 2013, the Dalla Valle auction lot, which included a trip to Japan and six liters of Maya 2001, sold for $340,000.