Hong Kong fashion maven, restaurant owner and cake queen, Bonnae Gokson, fluttered around the Ralph Lauren Madison Avenue store Tuesday night, gracefully engaging guests and discussing her most recent accomplishment, Butterflies and All Things Sweet. The 280-page coffee table book is an indulgence in itself, featuring a myriad of Gokson's intricate and ornately decorated cakes.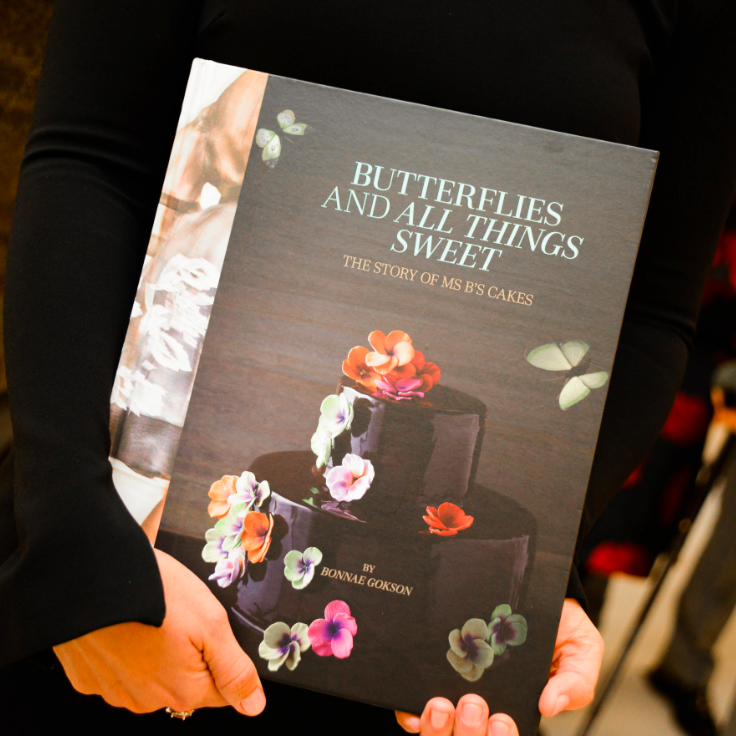 When asked about the element of butterflies in the book's title and in her work, she tells Haute Living, "Butterflies are the symbol for my brand. I chose that because you have something here that is so transformational. There are so many varieties, and yet, the lifespan is so short. And you can't enjoy cake for that long… we don't do preservatives. It only lasts for two or three days, that's it."
Wearing a plum colored outfit by Ralph Lauren, Gokson reflected on her past with the iconic American designer. "I've been a fan of the brand for really the longest time," she explains. "Both Ralph Lauren and I share the same love and passion for beautiful things in life, making the Ralph Lauren Madison Avenue store the ideal setting for my book launch."
Lauren was present to host the event and share in Gokson's excitement for the launch. Beautiful cakes embellished with butterflies were the focal point of the room, giving guests a first-hand look at Gokson's passion and artistry. "Cakes make people happy," she says. "And I'm still in this, seriously, because that little amount of joy that someone feels for two seconds taps people in the heart."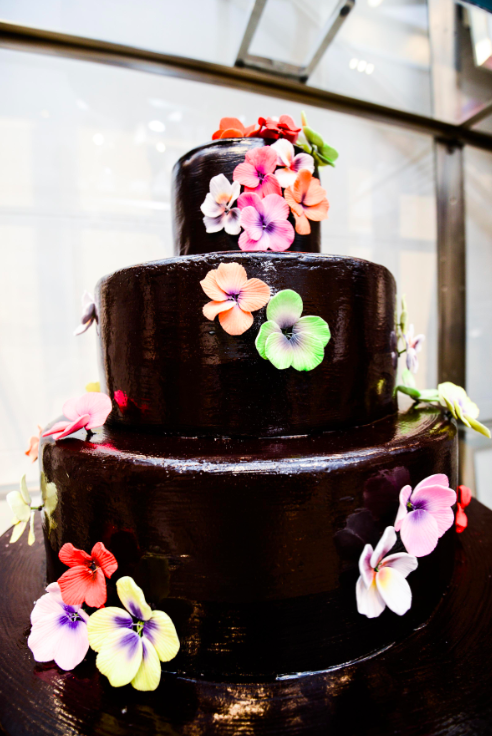 Much to the delight of her customers, most of Gokson's confections are low in sugar and contain natural ingredients whenever possible. "I'm more of a holistic person, a naturalist," she reveals. "Even for our red velvet cakes, you should see all the juice that we chop and squeeze to get the color."
Though Gokson's last three business ventures in Hong Kong have become staples of the culinary scene—she owns Mrs. Bs Cakery, C'est La B lounges and Sevva restaurant—the Queen of Cakes says she isn't ready to open a NYC establishment just yet. "It sounds very exciting, but I am very into quality, so I would like to keep to Hong Kong for now," she insists. "In the book, I use a lot of the word 'integrity' a lot because you have to be honest to people."
While Gokson may hold off on opening another restaurant, she definitely has more book ideas in the works. "I would like to have a wedding book," she muses.
Butterflies and All Things Sweet is available for purchase at leading retailers across the U.S.
Photo credit: BFA