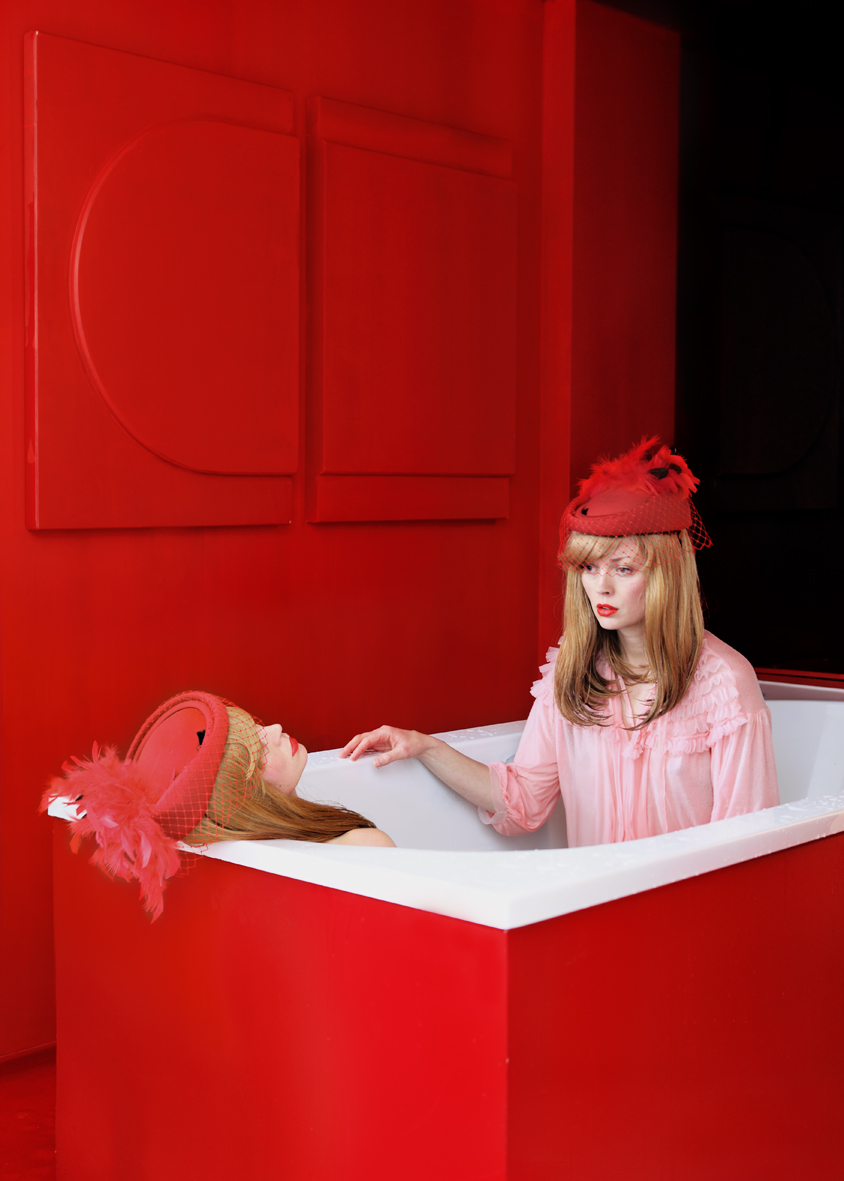 Norwegian Anja Niemi is arguably one of the most compelling modern artists working today. Having studied at London College of Printing and Parson's The New School for Design in New York City, she has exhibited widely on both sides of the pond with "Do Not Disturb", "Portrait of the Invisible" and "Porcelain". Even if her name doesn't sound familiar at first, her work, which is one part fashion and one part staged film still, is instantly recognizable.
Her latest series, entitled "Starlet", once again delves into the idea of multiplicity with her signature self-portrait style. Holing up in empty hotel rooms and banquet halls photographing herself in a series of dressed-up poses to then later digitally manipulate so it appears she is in situ with herself is just another day at work for Anja. Her photographs are mesmerizing, at times introspective while others seem to display a certain amount of social commentary. Either way, her exhibit, showing throughout the month of June at London's The Little Black Gallery shouldn't be missed.
Anja Niemi: Starlets is at The Little Black Gallery from June 4 – 29.
13A Park Walk
London SW10 0AJ
www.thelittleblackgallery.com
Photo credit: © Anja Niemi.