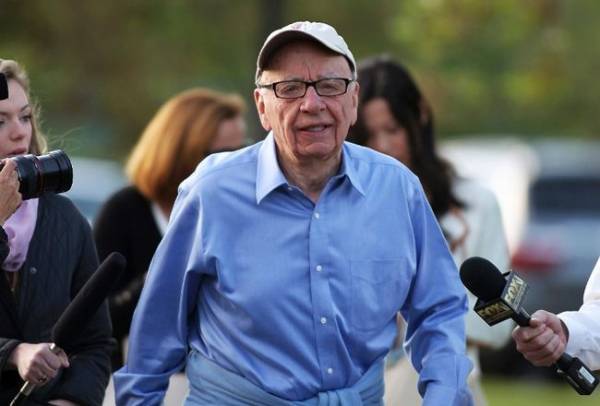 According to sources, CEO and News Corp Chairman Rupert Murdoch is interested in buying one of the largest newspapers in the country, the Los Angeles Times from Tribune Co, a well-known media company. In fact the source has even confirmed that News Corp executives have already visited Los Angeles twice this month to have meetings with the Los Angeles Times.
Along with the potential purchase of the Los Angeles Times, Murdoch is looking to buy the Chicago Tribune, who has already had a brush with bankruptcy. According to the Los Angeles Times, who first reported that News Corp executives were interested in securing business in both Chicago and Los Angeles, even with developing talks with hedge fund Oaktree Capital and Tribune Co debtholders.
Based on Wall Street, in order to secure holdings in a newspaper industry, the company may split into two businesses to, one for publishing and the other for entertainment. But News Corp will need to be careful that it stays within regulation if attempting to buy both newspapers. Just last year, News Corp was captive in a major scandal over phone hacking which led to the closing of its tabloid, British News of the World due to Murdoch's control of the Wall Street Journal that vies with USA Today for the largest U.S. newspaper.
The FCC prevents the ownership of a TV station and a newspaper in the same market, making this decision very difficult for the company, because News Corp now owns two stations in Chicago and two Fox stations in Los Angeles. However, in the past, the commission has issued a waiver and eliminated the rule, allowing the Tribune to operate both the Los Angeles Times and the one of the most talked about stations, KTLA-TV Channel 5.
Just four years ago, The Tribune Co filed for bankruptcy surprisingly as the company owns 23 TV stations, including other newspapers like the Hartford Courant in CT, the Baltimore Sun in Maryland, Sun Sentinel and the Orlando Sentinel in FL.
In 2007, the company was hit with a decrease in advertising revenue, along with $13 billion in debt once real estate mogul Sam Zell purchased Tribune. A year later, following the company's misfortune, the company filed for bankruptcy.
According to the Newspaper Association of America, since 2007, the newspaper's advertising revenue dropped significantly near 50 percent to $24 billion.
Like Haute Living Los Angeles? Join our Facebook page or follow us on Twitter @HauteLivingLA. Want Haute Living Los Angeles delivered to your inbox once a week? Sign up for our newsletter.
Subscribe to discover the best kept secrets in your city