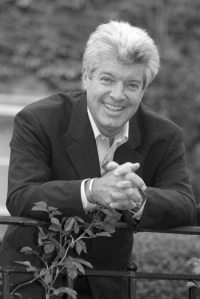 Trevor Abrahmsohn is Managing Director of Glentree International, a business that sells more than £300 million of property each year for its clients, who include some of the most important people and properties in the world (located in London), including many oligarchs.
Trevor, a South African, set up Glentree in 1976 on a £10,000 bank facility from an upstairs bedroom of a residential hotel in Golders Green—the worst time for property since the war.
In 1986 he floated the company, which quickly rose to a market capitalization of £65million. In the first six months after floating Glentree shares went up faster than any share since records began – from 16p to £4.50 per share.
As a result of the then recession that followed, Trevor bought the company back in 1992.
The man is no slouch. Thatcher came to visit his house a few years ago and Gorbechov presided over his thirtieth year company birthday party last year at a huge bash in one of the most expensive newly built mansions in the world.
In his words he is a "Parable of Thatcherite enterprise", was a main board director of Prime Location (the largest on-line portal for the middle to top end of the property market) and helped steer this agent owned enterprise from conception to a sale at £50million to Lord Rothermere's Daily Mail Group.
He is the joint founder/chairman of Fabric Magazine which is an agent owned property lifestyle magazine which is distributed from Mayfair across north London.
He proudly drives a Smart Car and happily works from a portacabin office whilst awaiting his new office to be completed. –Interview by Marie Teather
Subscribe to discover the best kept secrets in your city