Located in the heart of Beijing, Shangri-La Hotel matches luxury with convenience, allowing guests to see all of the wonders of Beijing without having to go far from the hotel. Beijing has a rich culture, which is expressed in its shopping centers that partner the old with the new. Within and around Beijing, you can experience attractions like the Great Wall and the Forbidden City.
To enhance the experience, Shangri-La Hotel, Beijing offers seasonal activities that appeal to both Eastern and Western cultures. Mother's Day, which is often considered a Western tradition, is brought to the Eastern world. Mothers are invited to go to the Café Cha and enjoy a 20-minute head and shoulder massage in the hotel's garden by therapists employed by the CHI spa.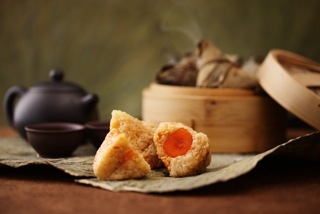 For those wanting a more Eastern flare, the hotel offers traditional rice dumplings during the Dragon Boat Festival. There are quite a few dumpling types to choose from as well as gift boxes and hampers available for sale during this festival.
Subscribe to discover the best kept secrets in your city