FoodToEat.com celebrated its official launch Wednesday March 28 with a private party at new underground hot spot STASH.
FoodToEat.com is New York City's newest food truck and restaurant ordering and delivery website. The site's creator, 25-year-old entrepreneur Deepti Sharma Kapur teamed up with Action Against Hunger for the event to help raise awareness for the global humanitarian organization committed to ending world hunger. The charity's campaign Manager, Elaine Ryan, made a speech to inform the 100 guests in attendance what AAH is and how each of them can contribute.
"It's really wonderful that Deepti wanted to in part use her special night to bring attention to our organization," said Ryan.
Kapur celebrated with friends, family and tastemakers who all came out to show their support for FoodToEat.com, which has already partnered with 50 food trucks and 500 restaurants around the city.  Among those who mingled over complimentary MEDEA cocktails and passed hors d'oeuvres were Robin Cofer, Leesa Rowland, Michele Gerber Klein, Nancy Silberkleit, Matthew Isaacs, Jay Patel, Amar Modi, Sapphire Pereira, Helena Tubis from the Vendy Awards, and Sean Basinski from Street Vendor's Project. Everyone left with a gift bag that included a FoodToEat.com t-shirt and an Action Against Hunger pamphlet along with other fun items.
Like Haute Living New York? Join our Facebook page or follow us on Twitter @HauteLivingNY. Want Haute Living New York delivered to your inbox once a week? Sign up for our newsletter.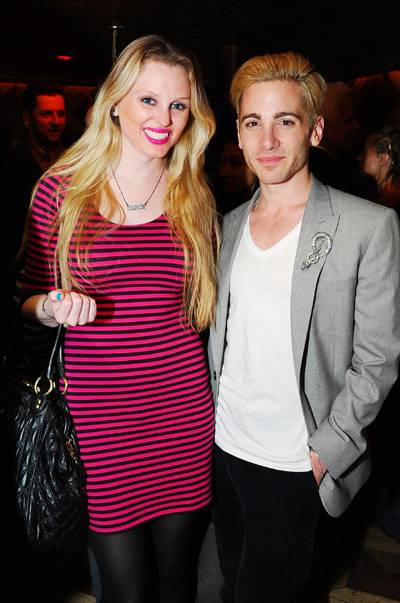 Haute Living's Ashley Parker and Gregory Dellicarpini Jr.
Haute Living's Ashley Parker and Gregory Dellicarpini Jr.
Alisa Cawley, Robin Cofer, Leesa Rowland
Alisa Cawley, Robin Cofer, Leesa Rowland
FoodToEat Team
FoodToEat Team
Deepti Sharma Kapur
Deepti Sharma Kapur
Elaine Ryan and Radhika Shah from Action Against Hunger
Elaine Ryan and Radhika Shah from Action Against Hunger