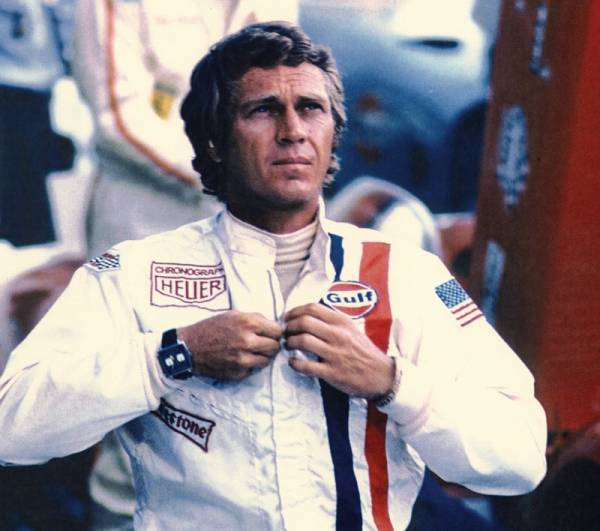 The movie "Le Mans" has been famous for fast cars, spectacular actors, such as Steve McQueen, but never could imagine so much excitement would stir up after hearing the star's motor-racing suit being put on the auction block. Well, the two-piece suit, especially created by Hinchman of Indianapolis has set a record at the auction, for being the most expensive motor-racing item. You might ask "how much was someone willing to pay for the special flame-resistant suit, made of Nomex cream?" The item was purchased with a hefty price tag of $984,000 including all taxes and fees.
In the movie "Le Mans," handsome star Steve McQueen, played a character named Michael Delaney who wore the same racing suit that donned Heuer, Gulf and Firestone Logos, the character's name of the chest and American flag on the left arm.
However, this wasn't the most expensive item to be auctioned off from Le Mans. The Porsche that Michael Delaney drove in the movie sold for $1,375,000.
Source: Luxedb