Renaissance man – dancer, mime, chorographer, director, couturier and painter – Westhampton Beach artist Steven Colucci wowed his fans and collectors with a stunningly vibrant new series of mixed media works under the banner of "Concepts in Motion" at New York's oldest family run gallery of fine jewels & contemporary art Belenky Brothers Gallery on Grand Street in the heart of SoHo on two evenings February 10 and February 17.
The exhibition was curated by Jacquelyn Lipp of Streetwater Arts and benefits American Friends of Herzog Hospital.
Hundreds of art enthusiasts turned out to see his over-sized, neo-impressionistic works, many inspired by the ocean front views of the sea at his Westhampton Beach home.
Also on display was a collection of small works painted on a most unusual material – postal express boxes! The collection will be on view at the prestigious gallery through the spring.
Sponsored by Fasolino International Foods, Wines, Spirits & Beverages, there was no shortage of excellent wines from the Fasolino Family's three California vineyards. They were the perfect compliment to the delectable hors d'oeuvres served up by caterer Mark Fahrer and his chef partner Wayne Nish of The Quilted Giraffe, La Columbe D'Or and his own critically acclaimed March Restaurant fame. Nish who has more New York Times stars than any chef in America worked with Fasolino's food products to create such savory and gorgeously presented treats as truffled mac & cheese Croquettes, a lusty Bruschetta, tenderloin of beef with kale on a spicy papadum chip, shiitake mushrooms stuffed with shrimp and spoons laden with pasta & shrimp. Fahrer and Nish also came up with some ingenious and quite popular cocktails infused with a new liqueur Intrigue.
Matt Sandy, the creative force behind the 16 X distilled Medea Vodka with its Times Square evocative LED band that can carry up to six blinking messages was deftly instructing guests in how to personalize their own bottles for special occasions while his staff shook up martinis that would pass 007's discerning taste. And to end the evening there was Moet-Hennessey's exquisite Glenmorangie Single Malt Scotch, the perfect compliment to Mark Fahrer's toothsome "Mark-aroon" cookies.
The Fasolino Family was out in full force – Antonio Fasolino who heads up the 89 year old family business with his lovely wife Mary Ann and beautiful daughters Jillian, Jacqueline, Jessica and Jennifer. Fasolino's ever-expanding, multi-million dollar food empire has grown to become one of the largest, privately held food enterprises in the United States. The artist's family was also on hand with wife Mickey and his sister Marie Colucci, the noted Wall Streeter by his side most of the evening. Perhaps it is because the Belenky Brothers Gallery has been in the hands of the same family for almost a century, the atmosphere had an almost house party feel. The current generation running the gallery, Lucette & David Bloomgarden along with sons Seth and Eron are always on hand to welcome visitors.
Among the diverse mix admiring the art when not ogling the eye-popping jewels on display were The Water Initiative Chairman Kevin McGovern of McGovern Capital, New York Times Finance Editor Patrick Scott, his wife Susan and daughter publicist Jenna Lee Scott, designer Berry Brown, Dr. Matt Kaufman, "Swifty's" Stephen & Pat Attoe, Medea Vodka creator Matt Sandy, Nobel Peace Prize nominee Chris Norwood founder of Health People, Playboy Magazine's Debbee May, Malcolm Fisher, costume designer & authorMary Ellen Winston, Marilyn and Pat Tomasso, Jay Maller, David Fiveson, Jonathan Kelly, Fasolino Foods honcho Frankie Ordubadi. actors Nicky Schmidlein, Sean Raphael, Sonya Rome, Steven Leon, Jack Taber, and Maria Soccor with Aku Patel,
No surprise that the gallery was filled with theatrical folks, Colucci is equally renowned as a dancer, choreographer, fashion designer and director and has performed on stages around the world collaborating with the likes of Marcel Marceau, Joe Papp, New York City Ballet, Alvin Ailey American Dance Theater, Polish Mime Ballet and Julio Iglesias, to name a few.
Colucci who divides his time between Westhampton Beach and Manhattan has exhibited his neo-impressionist works at such prestigious venues as MOMA, Mark Hachem Gallery on Madison Avenue, The National Arts Club, Belenky Gallery and Grant Gallery in SoHo. His works are in numerous private collections around the world.
Passionate about the need to support research and care for Alzheimer's disease, he will contribute a portion of the proceeds from this sale to American Friends of Herzog Hospital in Jerusalem.
For more information about his work visit www.stevencolucci.com
Photo Credit – Ann Watt
_DSC7154-Katherine Andreassen, and Gary Andreassen
Katherine Andreassen and Gary Andreassen
_DSC7649-Chris Norwood, John Wegorzewski
Chris Norwood, John Wegorzewski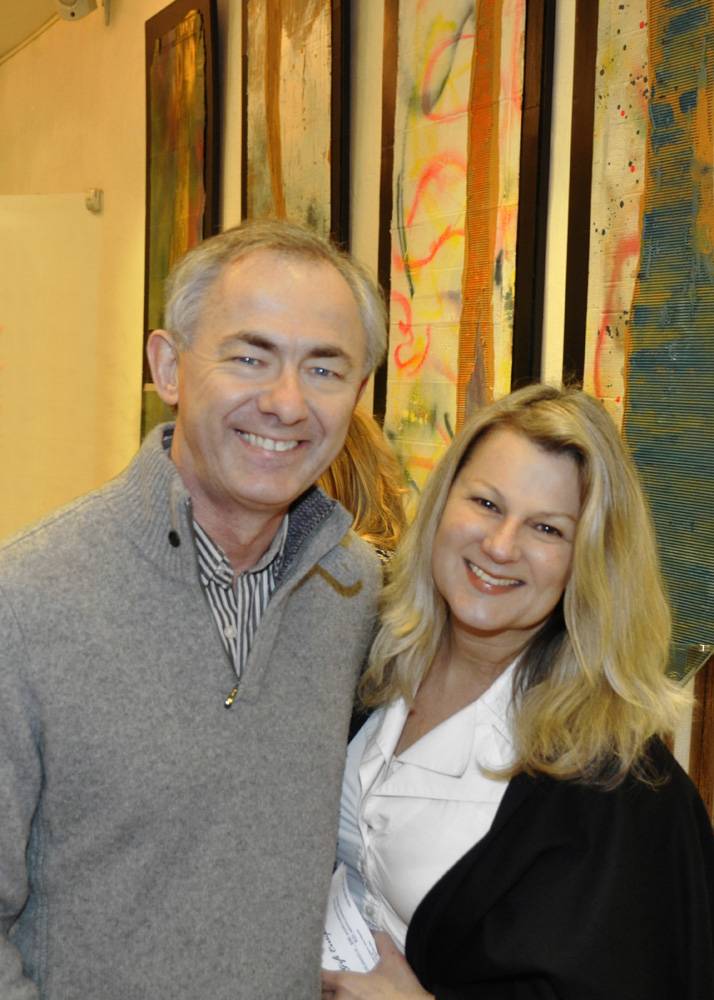 _DSC8569-Stephen and Pat Attoe
Stephen and Pat Attoe
_DSC8597--Mary Ellen Winston, JaRon Eames
Mary Ellen Winston, JaRon Eames
_DSC8600--- Jimmy Tenaglia, Mickey Colucci, Maryann Tenaglia
Jimmy Tenaglia, Mickey Colucci, Maryann Tenaglia
_DSC8600--- Jimmy Tenaglia, Mickey Colucci, Maryann Tenaglia-1
Jimmy Tenaglia, Mickey Colucci, Maryann Tenaglia
_DSC8604-Darlene Orlov, Dr Matthew Kaufman, Joyce Chasan
Darlene Orlov, Dr Matthew Kaufman, Joyce Chasan
_DSC8652-Renata Spinardi, David Bloomgarden
Renata Spinardi, David Bloomgarden
_DSC8680--Steve Davis, Sonja Rome, Steven Marcano
Steve Davis, Sonja Rome, Steven Marcano
_DSC8772--Jenna Lee Scott, Patrick Scott
Jenna Lee Scott, Patrick Scott
_DSC8751-Antonio Fasolino, Maryann Fasolino
Antonio Fasolino, Maryann Fasolino
_DSC8810-Jessica, Jillian, Jacqueline, and Maryann Fasolino
Jessica, Jillian, Jacqueline, and Maryann Fasolino
12 One of a kind pieces are the hallmark at Balenky Brothers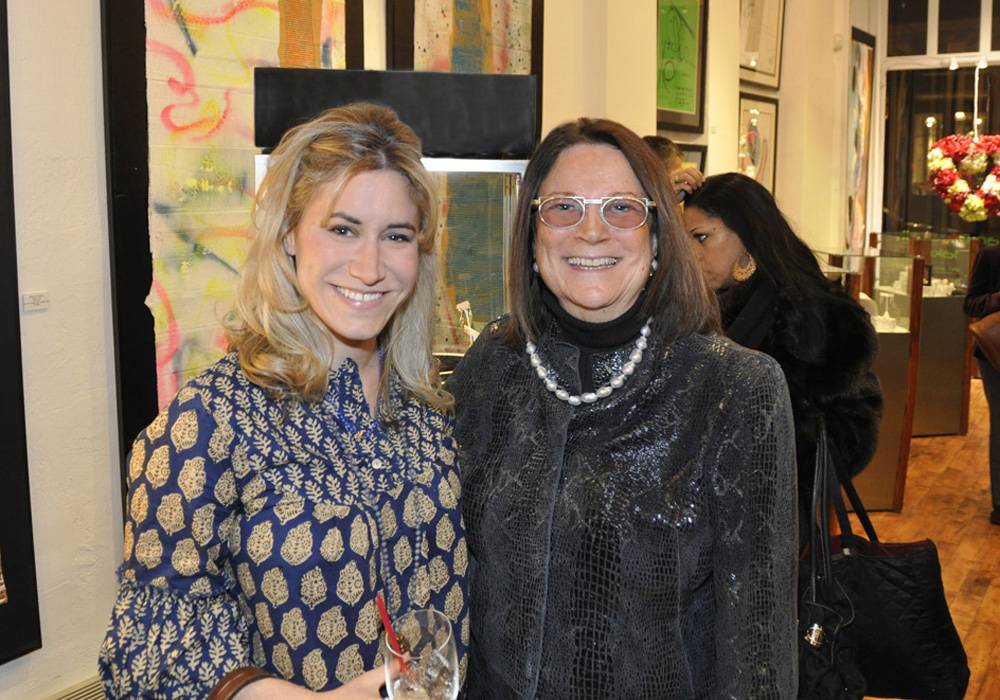 8458--Designer Berry Brown and Lucette Bloomgarden
Designer Berry Brown and Lucette Bloomgarden
8475-Mickey Colucci and curator Jacqueline Lipp
Mickey Colucci and curator Jacqueline Lipp
8537- Mickey and Steven Colucci
Mickey and Steven Colucci
P1030198 Steven Colucci's painting float over jewelry vitrin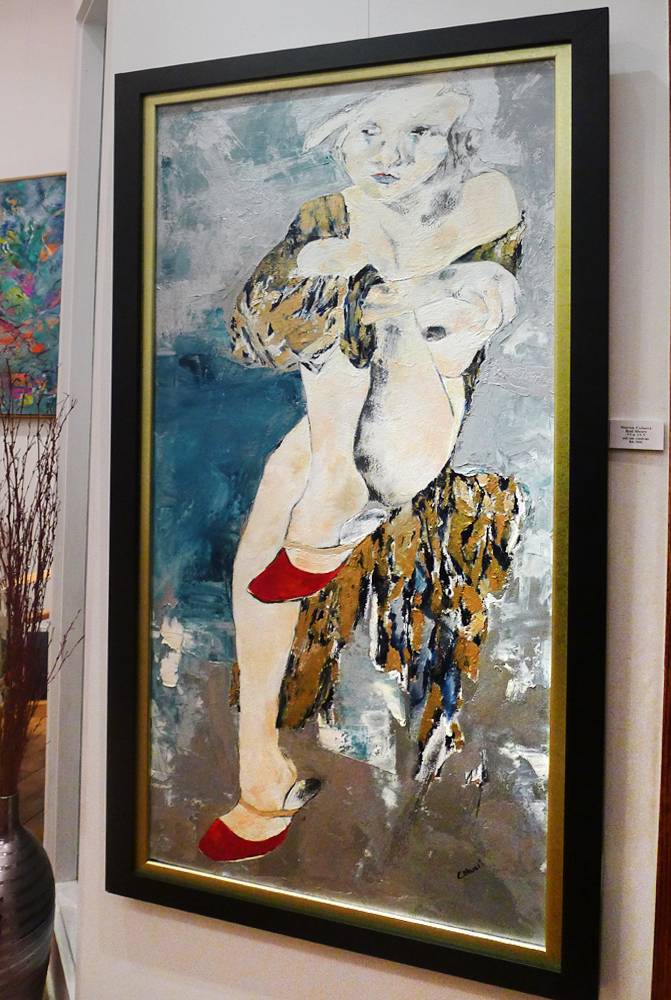 P1030203 Painting by Steven Colucci
x58 Fasolino Wines & Spirits
x62 Delectable hors d'oeuvres from Wayne Nish, Mark Fahrer C
x63 Elegant hors d_oeuvres by Chef Wayne Nish, Mark Fahrer C
x64
x65
Subscribe to discover the best kept secrets in your city