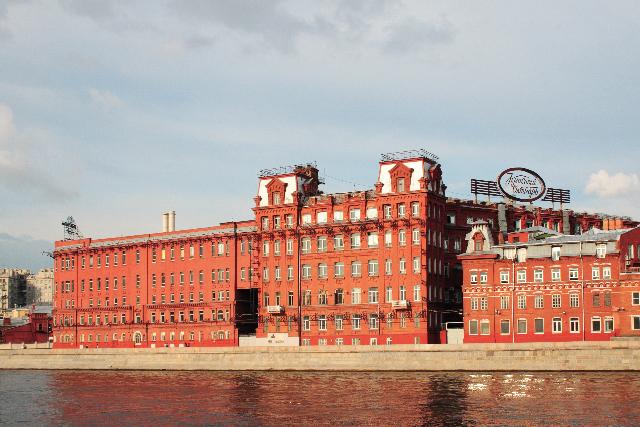 The Lumier Brothers Center of Photography opened its doors on March 2, 2010 in the building, "Red October," a giant red brick complex that homes Moscow's media elite as well as clubs, restaurants and art galleries.  "Red October" used to make chocolate along the Moscow River but it is now the epicenter for the new liberal generation that has blossomed in Moscow after the collapse of the Soviet Union.
Named after Auguste and Louis Lumier who aired the first public film screening in 1985, The Lumier Brothers Center of Photography's two new exhibits embody that liberal attitude.  The first exhibit which is on display now, "Ruth Orkin: Retrospective" celebrates the American photographer famed for her film noiresqu photographs and portraits during the postwar years.  The exhibit features 50 photographs that highlight different milestones in Orkin's career.  Along with the photos, the exhibit features an 18-minute documentary on Orkin.  The exhibit goes on until Jan. 29.
Also on exhibit at the center is the works of post-war Italian Neo-Realism photography.  Photographers like Luigi Krochentsi, Italo Dzanniera, Aldo Beltrame and Carlo Bevilakua rejected the romanticism and plots that they saw as unrealistic to real life.  Instead they focused on the Italian people and the rampant poverty that gushed out of the lifeless Fascist government after World War II.  With this dark style of photography and a blend of poetry, which documented the everyday lives of the common man, Italian Neo-Realism was born.
"Photo and Neo-Realism in Italy, 1945-1965" is on display at the center until Feb. 26 and features over 100 photos from the Italian Neo-Realists.  It is the first time such an exhibit has been on display in Russia.
With such exhibits as "Photo and Neo-Realism in Italy, 1945-1965" and "Ruth Orkin: Retrospective," a new art movement backed by an open-minded generation is flourishing in Russia and its all happening just a few blocks away from the Kremlin.
Like Haute Living Moscow? Join our Facebook page or follow us on Twitter @HauteLivingMag Want Haute Living Moscow delivered to your inbox once a week? Sign up for our newsletter.