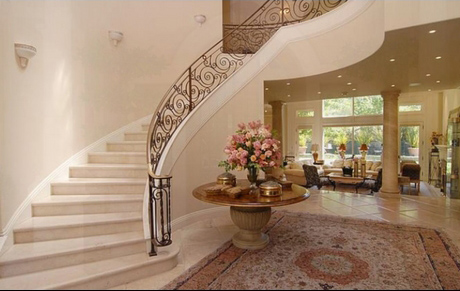 Jerry Rice's Atherton, California mansion—on the market for $11 million—was all set to sell, contract and all. It looks like cold feet on the buyers' end is going to cost them.
As stated on a court document, buyers put down a $330,000 deposit and signed a contract assuring Rice they'd close by July 15, 2010 or lose the money. The buyers backed out last minute, and apparently $330,000 is not quite enough for Rice, who is suing them to not only keep the deposit, but also get out of having to sell them his home.
The estate features six bedrooms, eleven bathrooms and a movie theatre. Rice was even prepared to add a few of his own belongings in, amongst them a pilates machine and a treadmill to for the in-home gym, and even a few pieces of furniture.
So far, there has been no word from the buyers on the sticky situation.
PHOTO: TMZ