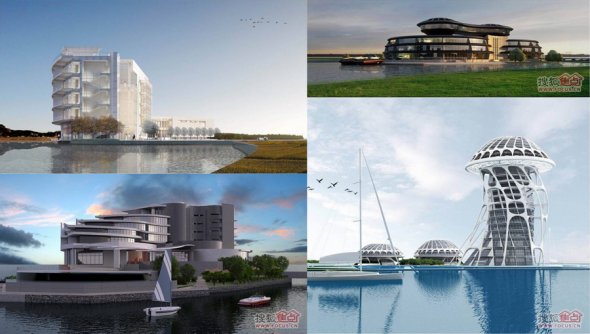 Tianjin, China is getting a transformation of worldly proportions. "Xingyao Wuzhou," translating to "Shining Star over Five Continents," is an all-inclusive luxury community—with residences, offices, shopping and more—currently under construction.
Complete with a school, hospital, restaurants, plenty of shopping centers and more, establishments will be spread across the "continents." The main shopping centers will thrive in Europe. North America will host an indoor ski and sports complex, including swimming and golfing venues.  The school and hospital will be stationed in Oceania.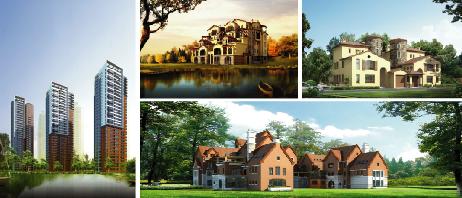 Each continent will feature residences and a distinctive hotel. Other features of "Xingyao Wuzhou" include a waterfront property on a manmade lake, a yacht club and museum showcasing world monuments such as the Eiffel Tower.
A towering 7-star hotel will stand in the center of the community, providing guests with a place to experience a 360 degree view of the entire "world."
The $3 billion plus project has been under construction since 2008. As construction continues, many of the buildings and establishments are already open, but many remain under production.
Subscribe to discover the best kept secrets in your city