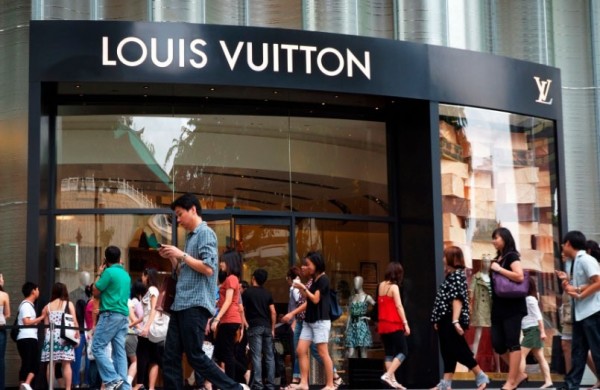 Move over America, seems like Asia might just have the lead when it comes to high rollers. China, known to have some of the wealthiest people, has come up form the pressure of inflation with the cost of luxury goods and services. Rising up to a significant percentage, in a year-on-year as of June, The Hurun Luxury Consumer Price Index shows all good signs towards a bang in world of lux shopping.
The Index makes it evident that the kind of spending people did wasn't your average trip to the mall, rather it was made by those consumers that were much more inclined to nothing other than of the 61 fabulous categories, that of course included the famous Chanel and Louis Vuitton brand.
Ironically—the finest of companies weren't the only ones bringing in the big bucks; it was those among the jet and yacht categories that hit the highest records within the report. The well-known yacht company—Sunseeker, currently sells its Manhattan 73 model for a near 31.4 million yuan, that's $4.87 million in U.S. currency.
Other categories on list were those of high-end alcohol and tobacco—surely the wealthy Asian culture has a fine taste when it comes to beverages, fixating over old vintage Moutai— Chinese liquor and Bordeaux wines.
Automobiles weren't too far behind on the list, though weren't as high as they were last year. Car mogul Roll-Royce increased prices on their legendary Phantom EWB model, and roomer has it that both Porsche and BMW plan to also follow the same idea in plumping up their prices as well.
[Source: www.chinadaily.com.cn]
Like Haute Living Asia? Join our Facebook page or follow us on Twitter @HauteLivingMag. Want Haute Living Asia deliver to your inbox once a week? Sign up for our newsletter.