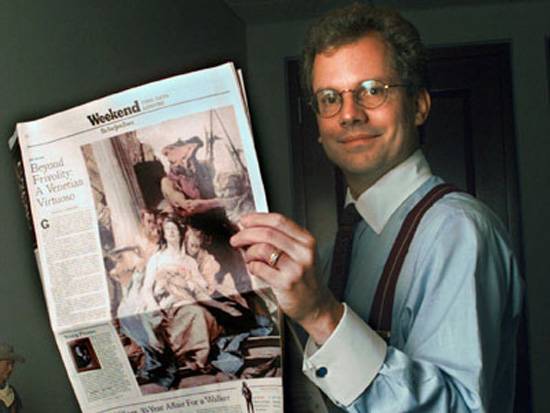 Our Haute 100 list details the accomplishments of the most influential people in each of our markets—Miami, New York, Los Angeles, and San Francisco. These people continue to make moves, so rather than waiting for the next Haute 100 issue to come out, we thought we'd provide you with regular updates on those Haute 100 members who are making headlines. In his past 13 years as chairman of The New York Times Co. and 18 years as publisher of The New York Times, Arthur Sulzberger Jr. has led the newspaper's digital transition and maintained the publishing company's globally prestigious stature.
Arthur Sulzberger Jr.
Category: Thinkers
Company: The New York Times
Industry: Media
What Made Him Haute: Chairman and publisher of The New York Times has been running the paper's day-to-day operations since 1992. Say what you will about the newspaper industry; during his tenure as publisher, the paper has earned 39 Pulitzer Prizes.
What Makes Him Haute Now: What made him haute when he became chairman of The New York Times Co. in 1997 is still making Sulzberger haute today. As the company's senior executive, he is responsible for its long-term business strategy as well as running the company's flagship enterprise on a day-to-day basis. Sulzberger's innovation during his tenure has led the company's print, broadcast, and online initiatives to withstand the 21st century global media marketplace's survival of the fittest and repeatedly come out on top. The New York Times Co. posted its first quarterly revenue growth in two years at the end of June.
The Ochs-Sulzberger family continues to control about 80 percent of the publishing company's voting shares and doesn't plan on relinquishing its reign anytime soon. The company steadied itself with a jump in digital ad revenue rather than previously employed cost-cutting measures and expects to see the same results in the third quarter. Tapping into the Web, Sulzberger has focused much of his efforts on the paper's digital transformation; The New York Times recently adopted a metered approach to its online content on NYTimes.com. Sulzberger has been part of many of the company's major ventures such as its partnership with Apple's iPad and its minority ownership of the Boston Red Sox, the first billion dollar baseball club in history, an ingenious move that is said to have booked the company a $9.1 million gain selling its shares to Boston-based venture capitalist Henry McCance.
Subscribe to discover the best kept secrets in your city