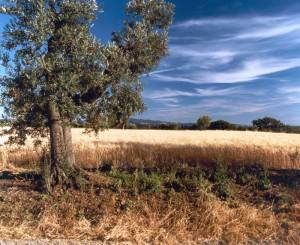 For knowledgeable red wine lovers, truly good Merlot is difficult to obtain. Most of what is available is not made from 100% merlot grapes or the quality is not up to par. The most well known Merlots come from France and California, but have you ever had a true (100%) Merlot from Italy? Italian Merlots are exceptional, but rarely produced and difficult to procure stateside. They are softer, silkier, and more balanced than their oak heavy counterparts. In one word, the wine is stunning!
Tenuta dell'Ornellaia, near the town of Bolgheri in Turscany, is one of the few vineyards that produces it exceptionally, making it one of the most important wineries in the world. To add to its top quality status, the grapes are always hand harvested. Masseto, as it's referred to in this particular area, is a rare and exclusive Cru made entirely from Merlot grapes. It has been hailed by many as a "cult wine".
Wine Watch, a wine boutique in Fort Lauderdale, recently acquired limited quantities of rare vintages from the estate. They are for sale now and ready to drink. Additionally, for those that enjoy aging wines in their cellar, newer vintages are available in single bottles or crates.
The "hot" list with tasting notes from Wine Watch:
1986 Ornellaia  Masseto
Price $2805
The price on this wine would signify that this is the very  first vintage of Masseto and it is. Who  would have thought that the first release of this wine would be selling for such a big price tag today? This wine will be worth exponentially more 10  years from now when there are even fewer bottles of this rare wine available in  excellent condition.
1987 Ornellaia  Masseto
Price $488.75
The second vintage is not as important in price but to the collector this is essential in the order of the collection. This is one of the few collections that I would highly recommend that the purchaser buy in its entirety if possible as the providence is the work of one of the most passionate collectors of Italian wines in South Florida.
1988 Ornellaia  Masseto
Price $488.75
(90 Points) Round and  velvety, offering plenty of fruit. Deep, dark ruby in color, with super aromas  of blackberries, cassis and mint. Full-bodied and overflowing with blackberry  and cassis flavors. Has full, velvety tannins and a long, minty finish. Made  from Merlot. –  Wine Spectator Issue: Sep  15, 1991
1989 Ornellaia  Masseto
Price $488.75
(88 Points) Pleasant  and fresh, with black olive and berry aromas and flavors, almost tobacco-like. It's medium-bodied, with soft tannins and a light finish. This was a difficult  vintage with lots of rain, but the wine is better than I remember. – JS  Wine Spectator  Issue: Oct 31, 2004
1990 Ornellaia  Masseto
Price $743.75
(90 Points) This has  always been a beautifully elegant wine, offering wonderful aromas and flavors  of currants, berries and earth. It's medium- to full-bodied, with refined  tannins. –  JS  Wine Spectator Issue: Oct 31, 2004
1992 Ornellaia  Masseto
Price $361.25
(93 Points) Better  than the 1990 or 1991 Masseto. Deep and profound Merlot exhibiting intense  berry, mint and cassis aromas and flavors. Full-bodied but very elegant and  refined; wonderful silky tannins and succulent finish. –  Wine Spectator  Issue: Feb 28, 1995