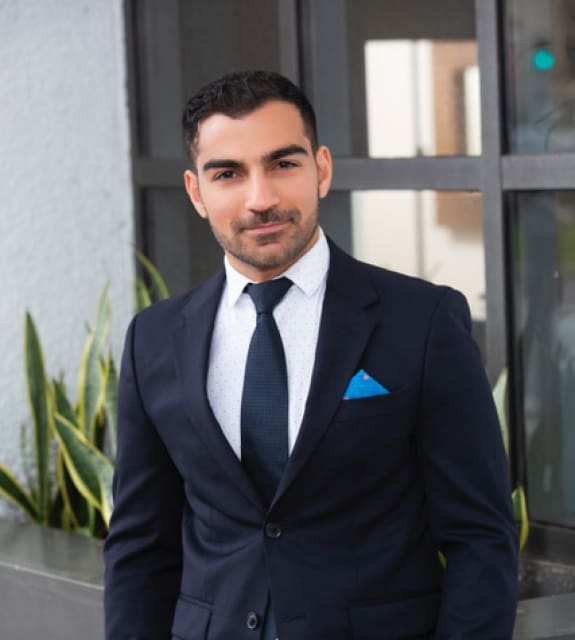 Dr. Jeffrey Jumaily ( )
Speciality : Nose Expert
Dr. Jumaily is a facial plastic and reconstructive surgeon with expertise in cosmetic and reconstructive surgery of the face in Beverly Hills, California. In the boutique practice in Beverly Hills, he focuses on achieving beautiful results that look natural and in harmony with the patient's facial features. Dr. Jumaily has advanced training in facial surgery with some of the world's most renowned surgeons in Boston and Toronto. He has given lectures and published on various topics in facial plastic surgery.
He began his medical career at Boston University School of Medicine. During medical school, Dr. Jumaily fell in love with the art and science of surgery. After medical school he pursued residency training in Head and Neck Surgery in Boston, Massachusetts, which included work at Boston Medical Center, Boston Children's Hospital, Lahey Clinic and Boston VA Medical Center. Throughout his training in head and neck surgery Dr. Jumaily worked with nationally and internationally renowned facial plastic surgeons to treat adults and children for various conditions requiring reconstructive and cosmetic surgery. Under the guidance of mentors including Dr. Jeffrey Spiegel, a passion for facial plastic surgery grew. Dr. Jumaily continued his training with a prestigious subspecialty fellowship with the American Academy of Facial Plastic and Reconstructive Surgery (AAFPRS) at the University of Toronto where he worked with internationally known surgeons including Dr. David Ellis and Dr. Jamil Asaria at FACE Cosmetic Surgery in Toronto.
Dr. Jumaily strives to contribute to the facial plastic surgery community in order to improve patient outcomes. He has published literature in the field of head and neck surgery and facial plastic surgery. Dr. Jumaily has presented his work at several meetings in North America and was recognized through several awards, including the Dr. Spiegel Award in Facial Plastic Surgery and the Dr. Conrad Award in Facial Plastic Surgery.
Our goal is to, not only deliver the best results to our patients, but also to ensure that their journey is easy and comfortable. Our practice is very boutique and our staff make it a priority that patients have the best experience in the office and during their recovery at home. Dr. Jumaily ensures that patients have a crystal clear understanding of the proposed treatment and the expected outcomes. All the details are attended to, and patients are prepared; preparation is key to great results and happy patients.
When not taking care of patients, Dr. Jumaily enjoys spending time with his wife, Tiffany Jumaily who is a pediatrician in Beverly Hills; and their two daughters Ella and Charlotte. Taking advantage of the Southern California weather, Dr. Jumaily likes biking, hiking, soccer, basketball as well as winter sports of skiing and hockey.
My experience with Dr Jumaily was excellent. I highly recommend him. He is very talented and I am very happy with the results of the work - eyelids, brow lift and mini facelift. He is kind, he was available to answer questions and address concerns before and after my procedure. Overall excellent!
I saw Dr. Jeffrey Jumaily for rhinoplasty a few months ago. I had breathing issues and also wanted changes to tip and bridge. The consultation experience was amazing. The staff is welcoming and professional. The consultation with Dr. Jumaily itself was the best I've ever had. He did not rush me and listened to all my concerns. He explained in detail what he thought of my nose and what would look best with the rest of my face. I'm glad I had my surgery with him, the results are beautiful and look so natural and my breathing is so much better too. I am very happy, highly recommended.