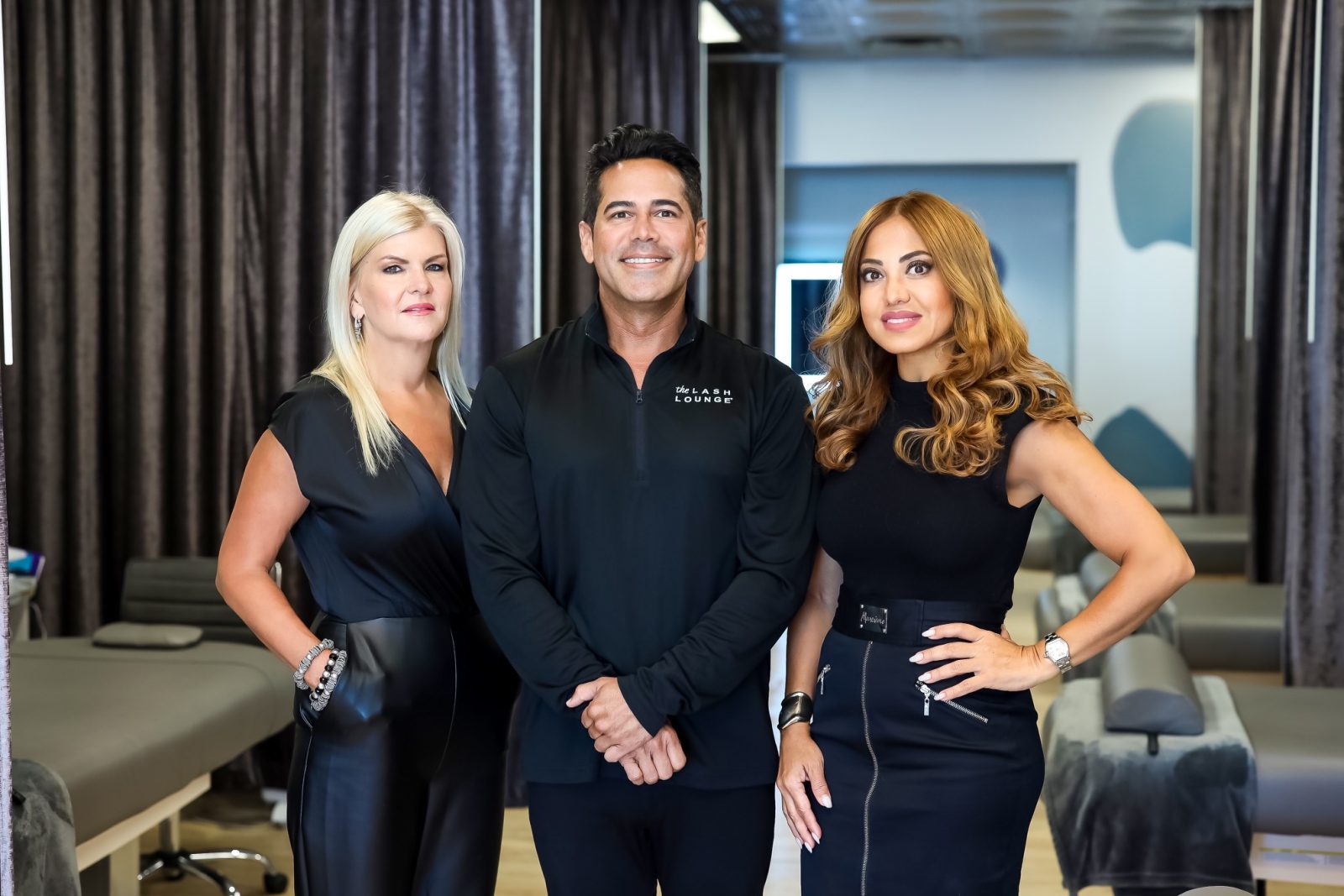 Miami's vibrant beauty scene got much more glamorous with the dynamic partnership between the Miami Franchise Group and The Lash Lounge. Led by Edwin Miranda, his wife Richelly Perez, and best friend and company President Brenda Nelson, this partnership has taken Miami by storm and created the premier lash extensions destination in the city. With super talented lash artists and beauticians at your service, The Lash Lounge doesn't just shape lashes; it transforms them into an art form and curates an experience that women across the city can't resist.
"Since 2020, Edwin and his team have taken the Miami market by storm, opening and growing faster than we ever dreamed. With The Lash Lounge locations in Dadeland and West Kendall, the MFG team has broken records and continued to grow. As the CEO of The Lash Lounge, I cannot express how proud we are of this incredible Miami team. We can't wait to see what the next few years hold as we expect them to keep opening up along the South Florida coast," said Meg Roberts, CEO of The Lash Lounge.
"Our actual salons have over 2,000 reviews with an average Google review ranking of 4.9 stars," Edwin reveals. "One of our salons has a perfect 5-star ranking in Google." Review after review, it's clear that The Lash Lounge has captured the hearts and lashes of Miami's women, propelling it to the top of the city's beauty charts.
Standing out in a city dominated by well-established beauty salons isn't an easy achievement, but The Lash Lounge has consistently done so month after month. Both new and repeat customers have praised the services they received, ranking it as the best lash salon they've been to. According to Miranda, the secret to this success lies in the brand's commitment to exceptional customer service and excellence. From booking to having lashes done, The Lash Lounge puts the client at the heart of everything they do.
"Visiting The Lash Lounge is not just about getting the perfect lash extensions; it's about a luxurious experience that leaves clients feeling pampered and empowered," Brenda Nelson expressed. Their lash application techniques are second to none, ensuring each client walks out with stunning and natural-looking lashes. To enhance their service, The Lash Lounge's lash stylists are required to undergo careful and detailed training. Equipped with the latest skills, these artists are able to blend their creativity with precision, resulting in best-in-class lash designs that perfectly match each customer's unique features.
The services themselves are bundled in attractive packages that cater to different needs. Membership at The Lash Lounge starts at just $99 per month, which includes 2 refills and a fantastic 10% discount on additional services, retail items, and even permanent makeup. This flexible approach empowers clients to maintain their lash extensions effortlessly while enjoying added perks. The Classic, Hybrid, and Volume Membership options cater to diverse preferences, ensuring every client finds what works best for them at The Lash Lounge.
Currently, The Lash Lounge serves clients across three prime Miami locations: Dadeland, West Kendall, and Coral Gables. Their expansion plans include opening their fourth salon in Doral by the end of the year, followed by the fifth in Brickell next year. In addition, discussions between The Lash Lounge and Miami Franchise Group are underway to bring five new locations into the mix within the next five years, promising a network of ten top-tier salons by 2029.
As the franchise expands, The Lash Lounge and the Miami Franchise Group look forward to extending their services into more parts of South Florida in the future. For now, they are working to make their mark on Miami's landscape by exponentially reshaping the city's beauty experiences. Their goal is to become a beacon of extraordinary skills and unwavering dedication to excellence in the beauty industry. The future is certainly looking bright, bold, and beautifully lashed.
Written in partnership with Shannon Sparks