Kick back, relax and enjoy. The time we all have been waiting for is finally here, Miami Spa Month. Beginning July 1st and running through August 31st you can enjoy a variety of treatments at some of Miami's most acclaimed spas and wellness centers for a discounted rate. From the Setai at Miami Beach to the Ritz Carlton at Key Biscayne, these luxurious spas are offering you the perfect opportunity to finally treat yourself to a relaxing spa day. Name a better occasion to finally book that massage? We can't think of any!
Photo Credit: Amê Spa
Nothing says spa day better than a serene environment and a wide range of treatments available. The Âme Spa & Wellness Collective is highly acknowledged for the Aroma & Music Therapy Steam Room that employs natural scents, essential oils, and steam to cleanse, nourish and relax the mind and body. In addition to the high-class features of the steam room to the Himalayan Salt Room, guests can choose from a wide array of spa month specials: Summertime Massage, The Organic Facial by SOTHYS, Lymphatic Drainage Purification Treatment, among many more.
Photo Credit: mySpaNothing says Miami better than bay front views of the sparkling water and downtown skyline of luxury buildings. Located in the heart of it all is the InterContinental Hotel, mySpa which is offering elite spa packages across all services. Looking to experience a full-body "My Massage" Swedish massage accompanied by hot stones, aromatherapy, and scalp massages? Interested in the pro collagen, age-defying facial followed by an extended GuaSha massage? MySpa has you covered.
Photo Credit: Valmont For The Spa
Located at the most sought-after destination: The Setai at Miami Beach. Valmont For The Spa offers relaxing treatments dedicated to restoring strength, beauty and balance. Spa guests also get to lounge under an umbrella by the stunning pool only steps away from the white sandy beaches, Monday through Thursday. The spa also provides guests with a complimentary beach yoga class from Friday to Sunday at 8:30 am. Should we continue to add to the list of why we love Valmont For The Spa? We can keep on going...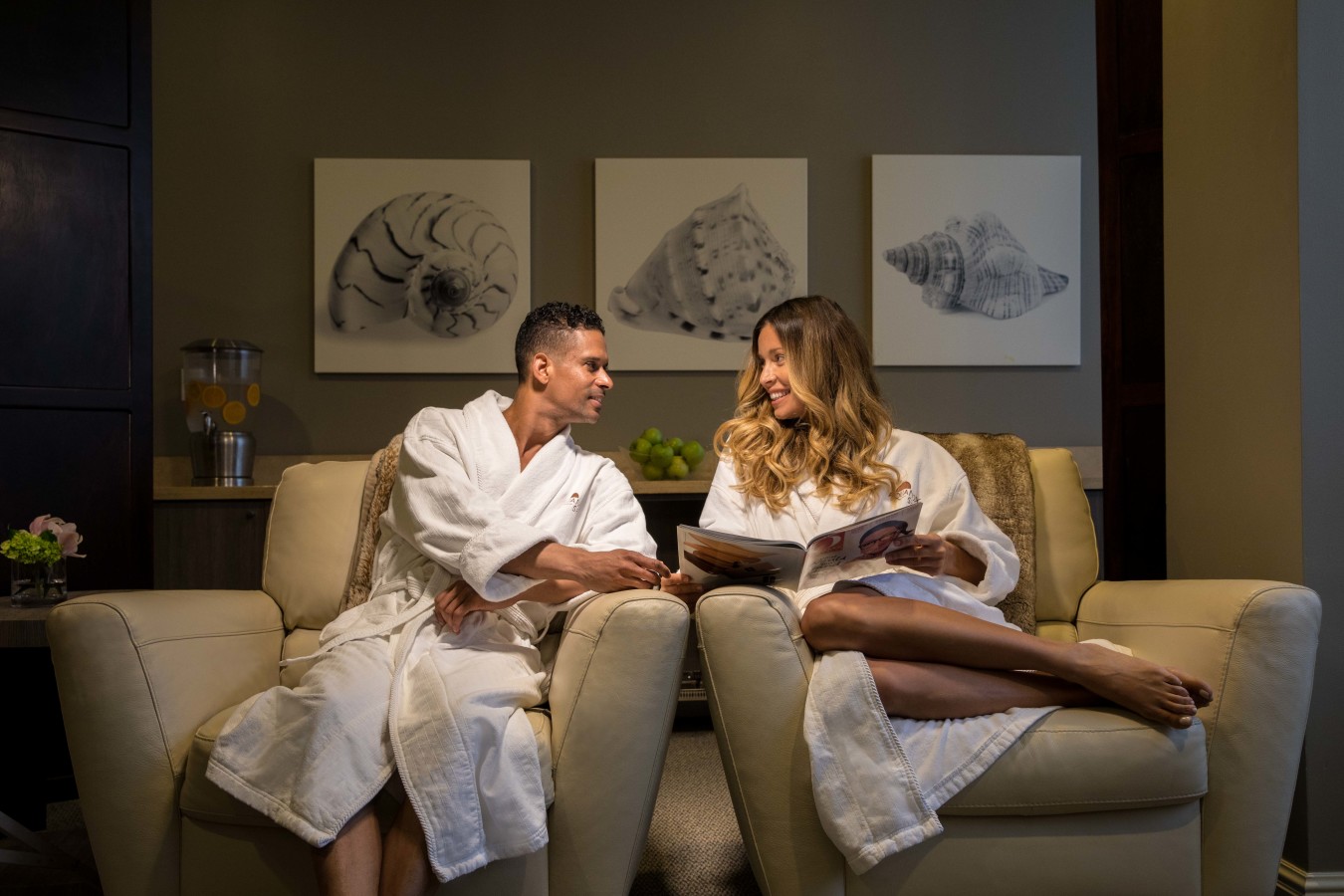 Photo Credit: Aquanox Spa
Whether you knew it or not, you're relaxing spa day at the newly renovated Aquanox Spa just doubled as a fun pool or beach day. As a spa guest, you can enjoy next-level perks including access to both the steam room and sauna. Among the treatments available you escape your daily routine with the full-body "Island Escape Massage" or become a "Mermaid for a Day" with a seaweed body treatment, mini facial, and scalp massage trio. The Miami Spa Month treatments can be booked any day of the week except Monday or Tuesday.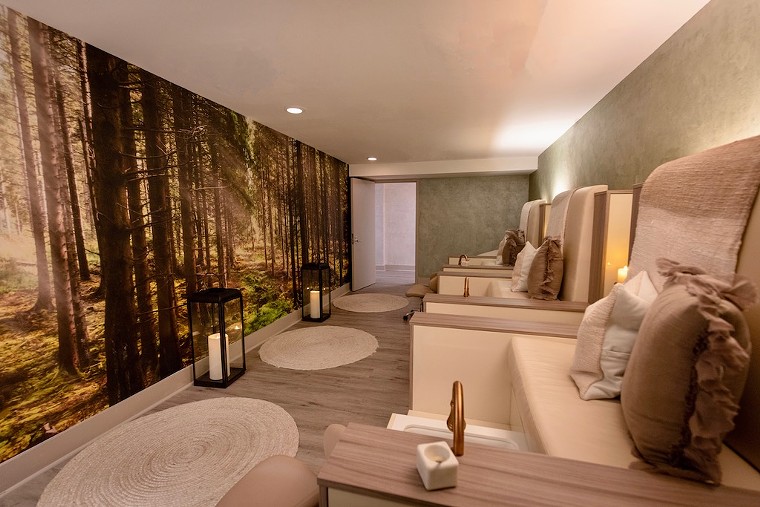 Photo Credit: Leaf SpaLocated in the Hotel AKA Brickell, Leaf Spa offers a selection of treatments based on natural products. Treatments are designed to nourish the mind, soul, and body. You can find facials, body treatments, and massages such as the Lavender Lymphatic Massage. Add-ons include the Knesko Mask, Parafin Gloves and Socka, Hot Stones, and CBD Oil massages. Spa guests have exclusive access to other on-site amenities including the steam room, sauna, relaxation room, house of knowledge and more.
Sisu Clinic
Photo Credit: Sisu Clinic
It is almost too good to be true. With Miami Spa Month underway, the foreign Sisu Clinic just made landfall at The Shops at Merrick Park in Coral Gables. The clinic offers advanced non-surgical beauty treatments (Botox and filler focused), permanent fat reduction treatments, and a collection of other options tailored to achieve your beauty goals.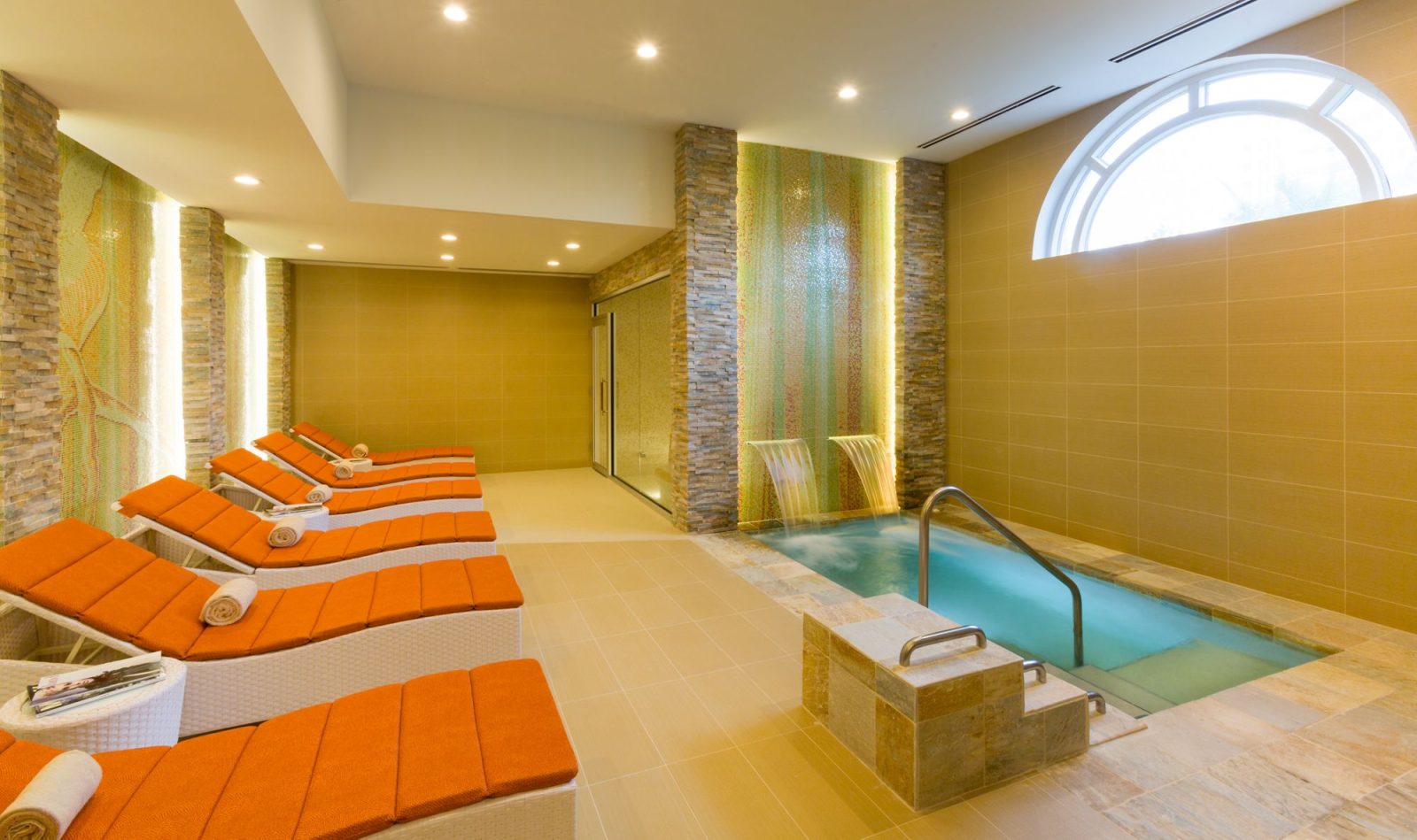 Photo Credit: The Ritz Carlton
The most well-deserved and elegant island escape awaits you at The Ritz Carlton in Key Biscayne. On top of the stunning ocean views, the spa will lure you in with its special Miami Spa Month treatments that aim to heal your body, bring peace to your soul, and even take care of your nails and toes with a mani or pedi. Ask for the Summer Sweet Scrub - you won't regret it.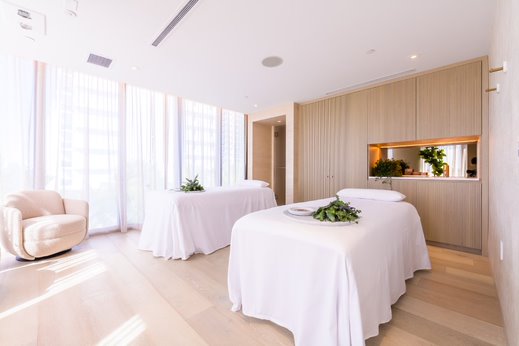 Photo Credit: Chris CarterLocated at the notorious, W South Beach, Away Spa greets its guests with complimentary detox elixirs, charcoal cookies, and cellphone sleeping boxes to submerge you into their wellness and beauty sanctuary. You can enjoy a pre-spa experience in the herbal steam room and indulgent spa lounge and terrace 30-minutes before your detox facial or massage starts. And if you didn't think it could get better, just wait...! Spa guests receive prime access to the beach which includes an umbrella and beach chair (before or after your treatment).