Studio Sculpt + MOXXI consists of two women-owned businesses that have collaborated to meet a demand in our area offering the most cutting-edge non-invasive technology on the market. We specialize in body aesthetics and have some exciting body collaborations that will be announced soon. Haute Beauty experts at Studio Sculpt + MOXXI dish on the cellulite treating injection, QWO, and the body contouring treatment, Emsculpt NEO.
What is QWO?
QWO (collagenase clostridium histolyticum-aaes) is the first FDA-approved injectable to treat moderate to severe cellulite in women.

Photo Credit: Courtesy of Studio Sculpt + MOXXI

How does it work?

Although the mechanism of action is unknown, QWO breaks the bands that cause cellulite. It is injected into dimples in the buttocks or thighs in specific directions with different dilution volumes. After the medication is injected, the bands begin to break almost immediately causing mild tenderness at the injection site. One important side effect of QWO that EVERYONE must know is that you will bruise. The reason you bruise is that there are tiny blood vessels that form around the bands that cause cellulite. Once the bands are broken, so are the blood vessels. Consequently, there can be significant bruising that lasts between 1-3 weeks after the injections but does not appear as severe after the second and third treatment.

Photo Credit: Shutterstock

How many sessions are needed?

Although some may see significant improvement after one, three treatments that are 21 days apart are highly recommended for the best results.
What is Emsculpt NEO?
Emsculpt NEO focuses on what no other non-surgical body contouring technology does—your muscles. Typically overlooked by other contouring treatments, muscles are a vital element of a sculpted abdomen or behind – and the beauty of receiving Emsculpt NEO is that it not only eliminates excess fat but works to strengthen and boost your muscles. This makes Emsculpt NEO a perfect solution for men and women of any shape and size who may have pockets of fat that refuse to budge or those who are fit and slim but are looking for a way to put the finishing touches on their hard work.

Photo Credit: Courtesy of Studio Sculpt + MOXXI

How do the paddles work?

Emsculpt NEO used radiofrequency (heat) to burn fat and high intensity focused electromagnetic energy (HIFEM) to stimulate deep, supramaximal muscle contractions not possible through exercise. The paddles are strategically placed in certain areas discussed during your consultation, such areas include the abdomen, glutes, calves, quads, hamstrings, biceps, triceps, and love handles.

Photo Credit: Courtesy of Studio Sculpt + MOXXI

What are the benefits of Emsculpt NEO?

Most patients need a series of only four treatments spread out over four weeks to experience optimal results, with absolutely no downtime necessary. With a 96% success rate, the Emsculpt NEO helps build up to 25% of muscle and decreases subcutaneous fat by 30%.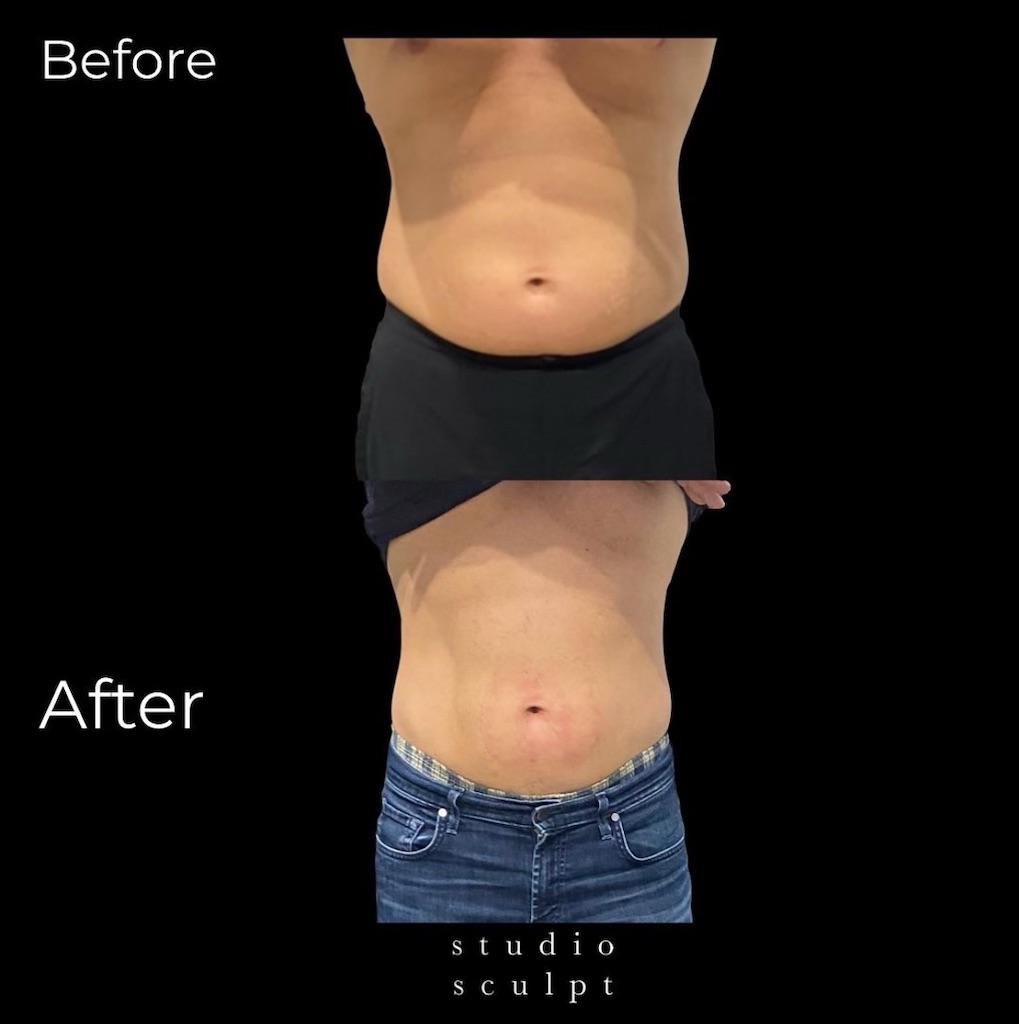 Photo Credit: Courtesy of Studio Sculpt + MOXXILooking for more information? Feel free to contact us at courtney@ihavemoxxi.com!