Dr. Roberto Macedo is the new generation of specialists, a prosthodontist, a true smile designer. He brings an energetic collaborative approach that applies to each of his patient's dental needs and desires. Dr. Macedo is a prosthodontist who specializes in tooth replacement and restoration. He has over 20 years of experience providing high-end cosmetic dentistry for satisfied patients. He is proud to be a third-generation dental specialist and feels his high standards are a direct result of being involved in all aspects of dentistry from a very young age. Haute Beauty Expert Dr. Macedo explains his unique approach to create a customized smile with the Macedo Mock Up.
Photo Credit: Courtesy of Dr. MacedoWhether you are unhappy with your current smile, missing teeth, or do not want to wear a removable appliance, Roberto Macedo DDS MS Ph.D. can help you get the results you are looking for. As a true smile designer, he has developed a unique approach when it comes to a custom smile. With the Macedo Mock Up you can "test drive" your new smile without ever having a drill touch your teeth.
There is a wide variety of cosmetic dental procedures to help you get the smile you desire. As the patient, you want to make sure that what you want is achievable and will look as you have visualized. Dr. Macedo and his team listen and then customizes a treatment plan and smile at each individual patient, with no two the same. A series of pictures are taken in a professional setting along with custom digital molds. All of this information is taken into consideration and is used to create a custom Macedo Mock Up that is placed in the patient's mouth. This unique step along with our in-office lab allows him to design a one-of-a-kind smile.
Because Dr. Macedo actually places the smile in the mouth without disturbing the tooth integrity, he can ensure that the patient is satisfied with their new smile. The "test drive" involves pictures put up on a large screen, establishing that the patient is comfortable and confident with their new smile. Changes can be discussed, and options explored prior to treatment, thus eliminating any concerns or questions regarding the new smile. This unique protocol eliminates guesswork and ensures that a Macedo Smile exceeds his patient's expectations.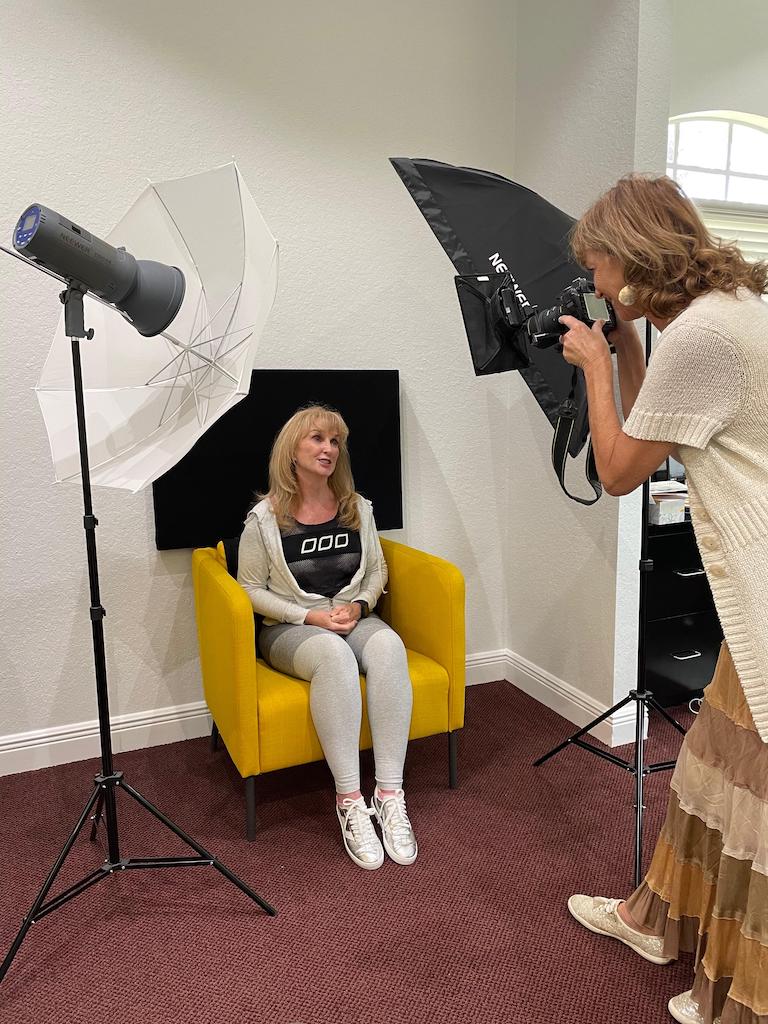 Photo Credit: Courtesy of Dr. MacedoThe patient returns as soon as the next day and the teeth are then prepped, and temporaries are placed. Often the procedure is minimally invasive with very little tooth structure touched. Dr. Macedo fabricates the temporaries himself to ensure that you leave this appointment looking better than when you first came in. The final appointment is scheduled 3 weeks later, and the patient receives their new permanent custom Macedo Smile.
Cosmetic Dentistry, if treated properly, should look, and feel great for up to 15 plus years after placement. Most patients forget they have them after a month or so because facial muscles adapt to the new teeth and make them look more natural than the day they were put in.
Please feel free to reach out to Roberto Macedo DDS MS Ph.D. if you are interested in seeing what a new custom smile would look like on you.