If you find yourself unhappy with the results of your primary rhinoplasty, then you may be considering a revision procedure. Haute Beauty caught up with Dr. Jeffrey Jumaily of Beverly Hills, facial plastic and reconstructive surgeon with expertise in cosmetic and reconstructive surgery of the face. Here, the rhinoplasty specialist dishes on all you need to know about a revision rhinoplasty.
Haute Beauty: What are the main reasons individuals come back for a revision rhinoplasty?
Dr. Jeffrey Jumaily: There are two reasons that people consider revision rhinoplasty. Either the patient is unhappy with the cosmetic outcome of the first, they find they still have trouble breathing or a combination of both.
HB: What is different about the procedure the second time around?
JJ: Revision surgery is always more complex than the first (primary) surgery. Dissection in revision cases is much more difficult due to scarring from the first rhinoplasty, this can lead to longer procedure time and also a longer duration of swelling after surgery. Also, surgeons often take cartilage from the septum during the first surgery which makes it unavailable in the revision procedure. That means if the cartilage is needed, it has to taken from a different location like ears or rib. Another important factor is the emotional aspect. When patients are disappointed in the first procedure, they tend to be wearier and less positive about the subsequent procedure which can affect the overall satisfaction.
HB: What is the most important aspect to consider in choosing a surgeon for the revision?
JJ: Revision rhinoplasty is probably one of the most difficult procedures in plastic surgery. It requires experience, technical skills, good judgment and patience. You have to look for these traits in your revision surgeon. When I trained in rhinoplasty, we performed hundreds of rhinoplasties each year and about a third of them were revisions which gave me a lot of experience and skills needed to tackle this type of procedure. Since then we are constantly refining our techniques and going to national meetings to try to get better results for patients. So sit down with your potential surgeon and ask them about their training, experience and ask to see photos of their previous results.
HB: Are there any possible complications following the procedure?
JJ: Generally speaking, complications are rare, but the main possible complications for revision surgery are the same as a primary rhinoplasty: the possibility of a nosebleed, infection, scarring and cosmetic imperfections. In addition, the patient may have prolonged swelling in revision surgery and healing issues especially if they had more than one surgery in the past.
HB: What can a patient expect from a follow-up procedure and the results?
JJ: Similar to a primary rhinoplasty, there is mild discomfort initially, possible bruising, and swelling that is temporary and resolves over time. The most important task of a good revision rhinoplasty surgeon is to determine the flaws of the first surgery and decide how much they can be improved. Revision surgery is difficult, the skin sometimes contracts and the scar tissue can be significant, and there is a limit to the changes that can be made safely. So it's very important to set the expectations of the results ahead of time and not overpromise and underdeliver.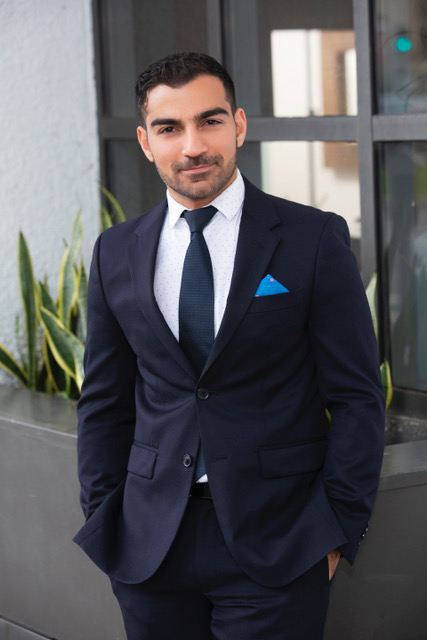 HB: What are you most looking forward to about fall?
JJ: Fall in California is not as noticeable nor colorful as the East coast but my birthday and Halloween are in October so that makes it a very fun and important season.
HB: What was your favorite travel destination this summer?
JJ: I used to go to New York City a lot when I lived in Boston. Our trip to NYC in July sans the kids was certainly memorable. Lots of good dining, culture and friends.