A smile to be proud of is something everyone should have, but maybe your gums are too prominent and you're not really sure how to go about fixing the problem. Haute Beauty caught up with Dr. Neda Bahmadi who divulged about gum contouring and how it can help perfect your smile. For Dr.Bahmadi, dentistry has always been a passion. She enjoys being an artist at Ultra Smile in Miami and creating new smiles that enhance the appearance of her patients and their overall health. Dr. Bahmadi believes people underestimate the importance of healthy gums and teeth and hopes to help her patients understand the importance of their oral health in conjunction with their total health.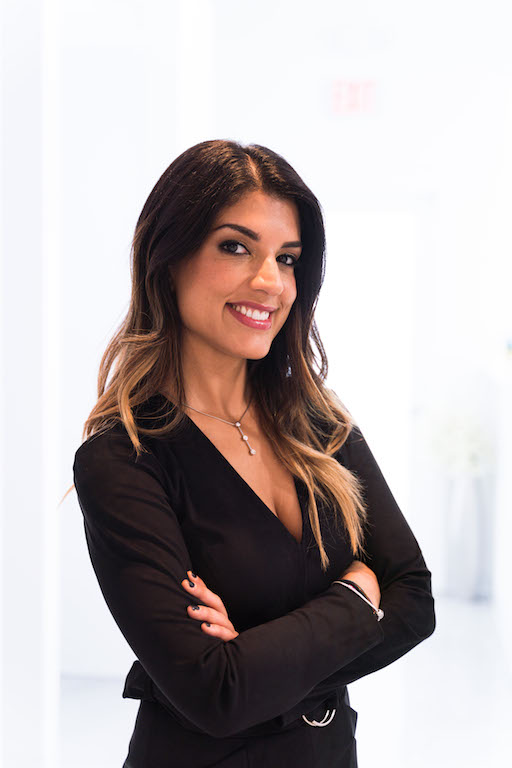 Photo Credit: Dr. Neda Bahmadi
Haute Beauty: What is gum contouring?
Dr. Neda Bahmadi: Gum contouring, also known as a gingivectomy, is a dental procedure performed to improve the aesthetics of a patient's teeth.
HB: Describe the process of these treatments?
NB: A dentist or periodontist can perform the procedure. The procedure consists of reshaping the gum line around the teeth with a mixture of scalpels, lasers, and radiosurgery depending on which method is most appropriate for the patient's case. The procedure is aimed to increase and improve the appearance of the tooth anatomy and surface.
HB: Which patients qualify for these treatments?
NB: Any patient with too much gum tissue shown when smiling (aka a 'gummy smile') qualifies for gum contouring. Also, some people undergo gum contouring surgery as part of other necessary periodontal procedures, such as crown lengthening, pocket reduction, and regenerative procedures.
HB: How soon can patients see results?
NB: Results can be seen right away, although there is a healing period of a couple of weeks.
HB: What follow up treatments are necessary?
NB: The only appointment necessary is a simple post-op appointment to confirm the healing of tissues.
HB: What look is achieved with this treatment?
NB: As a result of gum contouring, your smile will drastically improve because less of your gums will show and your teeth will be more prominent.
For more information, visit Dr. Neda Bahmadi's social media: