Focused on catering to the individual intricacies of each patient, Dr. James Chelnis is a board-certified plastic surgeon in Manhattan. He believes that his unique expertise at Manhattan Oculoplastics helps bring out the best in his patients, namely helping them look as refreshed as possible. Here, Haute Beauty by Haute Living caught up with the esteemed surgeon who dishes on his favorite parts of the job, his most memorable patient reaction, and the future of his field.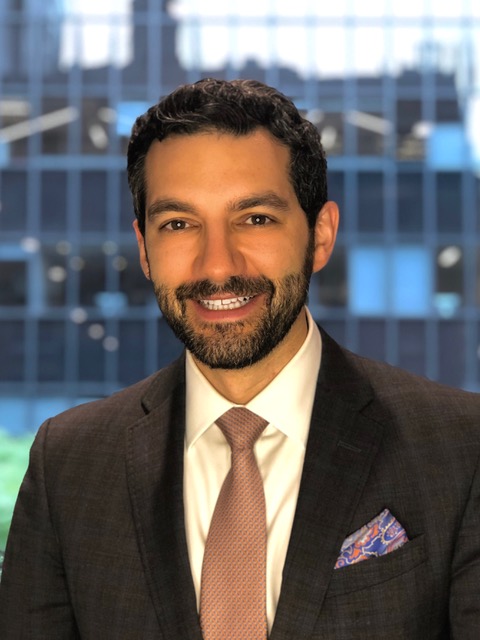 My greatest achievement...
Coming home to New York to lead my division at Mount Sinai Hospital and following that by starting a thriving aesthetic practice in Manhattan. Since deciding to enter medicine, my goal is to provide direct compassionate individualized care to my patients and I love that for me going to "work" means doing that on a daily basis.
The future of my field is...
Taking the pain out of the "no pain no gain" equation. Devising ways to improve and even avoid the need for recovery to achieve more impressive aesthetic results. A face is essential to a patient's identity and we are always working to reduce the costs of keeping our patients youthful and refreshed!
The biggest misconception about my field is...
The quality of results achieved by less qualified providers. As some elements of beauty and aesthetics become commoditized, the highest qualified physicians are able to produce increasingly sophisticated results.
My most requested procedures are...
Upper and lower lid blepharoplasty, or rejuvenation. I see a lot of patients that are tired of looking tired! It's such an adaptable, individualized procedure that may be able to even be done in the office. Patients love rejuvenating the area around their eyes and getting rid of hooding above and bags below them.
What surgical advancements are you most excited about?
The combination of technologies that I increasingly see. With the increasing use of lasers, radiofrequency, ultrasound, sometimes mixed with traditional surgery, the combination of using these technologies in new devices has allowed for ever-better and more individualized results than ever before.
What are you best known for?
If you look at our reviews and ask our patients I think the thing I'm best known for is listening to and understanding my patients. Even as a surgeon, the hardest part is not the execution of the procedure but the planning. Understanding what my patients' needs enables me to optimize their care.
What is your most memorable patient reaction?
I've had several patients who were very young when experiencing skin cancer and needing repairs on their faces. Seeing them smile and send me selfies where they feel like their old selves, that's the most memorable. Recently I was in the news for a 24-year-old patient with this issue. It's so touching to see an active young woman breathing easier after such a difficult experience.
What sets my practice apart is…
Besides our approach, I would point out my specialty training. Most facial plastic surgeons don't have extra training around the eyes. This is the central focus of the face and has unique anatomical elements from the rest of the body and face. This allows me a higher level of understanding and regard for my area of expertise.
What I love most about my profession is...
Being able to set a course with a patient and achieving their goals together. I love being able to offer patients comprehensive expertise and choosing the best road for each individual. What can I say, I find my patients' smiles infectious!
What new services are you excited to offer?
We always look at which procedures and technologies can add value to our patients and are always adding more options for rejuvenation. Whether it's a new Injectable, resurfacing option, or updated technology. Being a physician means constant learning and evolution over the course of my career. This summer we added a new BTA that competes with BOTOX.