Photo Credit: Faena Hotel Miami Beach
Haute Living's Haute Beauty team sits down with Director of Rossano Ferretti Group, Marco Norma. The renowned hair professional shares his top styling and cutting tips that he's become famous for, his favorite products and best advice for getting into the industry. Learn all of his top-tier haircare tips here.
Tell us about your signature hair-cutting technique. How did you develop it?
In all our Rossano Ferretti salons you can find our signature technique, "ll Metodo" ("The Method"), an invisible haircut that creates interior layers to remove excess of volume and give proportion without creating visible top short layers. Also, we are performing many changes of look such as "Lobs" (long bobs), by adding additional movement to avoid heaviness and help to create natural waves in the ends toward the longer front.
How is it unique?
After decades of long days and global research studying every hair type, The Rossano and Lorenza Ferretti Artistic Group [which Marco Norma was part of since day one], developed The Method in order to offer a personalized haircut and style that doesn't show the marks of the scissors, respecting and enhancing the natural movement of the hair. The Method has been designed to offer a different way of hair cutting that brought to life the unique character of each individual's hair. It does not require the hair to conform to a set style, but rather the haircut is adapted to the style and nature of the hair and the individual. The haircut works in harmony with the hair and not against it, and hence is known in the industry as "the invisible haircut."
It seems that whenever you trim someone's hair, it grows back even faster. What's your secret? 
It's all about sensibility—I can control the length and work in a three-dimensional way to create the right proportion that allows the hair to grow better in harmony and sometimes even faster. A good consultation is the most important factor before I start any service, so I can understand the client's needs. The length must be taken in consideration before performing a good haircut, and making sure to keep my promises to my client—they must always be happy. Also, the more frequently a customer comes in for a haircut, the quicker it grows back because cutting stimulates the natural growth of hair. I recommend getting a cut every two-four months.
Photo Credit: Rossano Ferretti Miami
What are the top products you suggest for keeping healthy locks in between cuts?
I personally suggest: Rossano Ferretti Velluto for straight hair. It helps to protect during your styling rituals to give you a straight look and controls frizzes during the most wet and humid seasons.
Rossano Ferretti Intenso Serum is ideal for curly hair or waves—it's great for either a natural look or with a hairbrush; it helps to make hair manageable, and control frizz.
I also suggest using a gentle shampoo that makes your hair look shiny and healthy, such as Rossano Ferretti Vita Shampoo.
The pre-shampoo treatment works great in combination—Rossano Ferretti Prodigio Regenerating Treatment, which helps to regenerate and deeply rehydrate even the most damaged and dry hair. It was an award-winner for Best Pre-Shampoo Treatment in the second annual Byrdie Eco Beauty Awards in 2019.
As a finishing product, I recommend few drops of Rossano Ferretti Brillante Oil with UV filter for sun protection and the Rossano Ferretti Prodigio Serum after a blow-dry to keep the shine and add nutrition and life to the hair.
What are some hair trends that you're loving at the moment?
We support our fashionable haircuts with our unique coloring techniques. We love balayage. One or two tones give the look of natural light like you'd get from being at the beach in the sun. We try to avoid tick lines in order to create faded lightness in the front and the length.
Do you have pro tips for someone wanting to get into the hair business?
Assuming that the stylist or colorist worked hard to become a professional in the industry, there is a lot of competition in the market, and it is necessary to keep yourself always up to date on techniques and style, define your clients and find the exact location where you can express the best of your profession. I suggest always to be part of a talented team where you can share and support a specified position where you will expand your career, and work to always be in the mood and professional look, always keeping your client at the center of your attention and find the best way to offer a sincere and exceptional experience.
Photo Credit: Rossano Ferretti Miami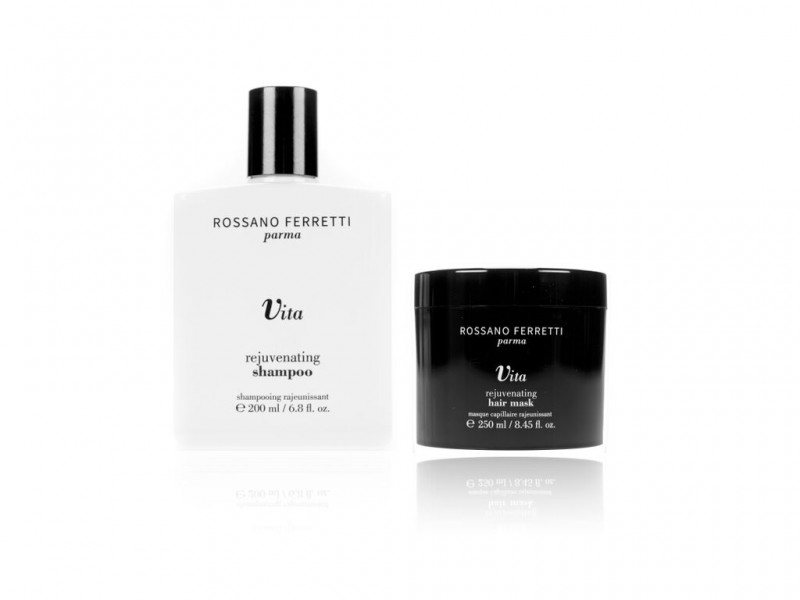 Photo Credit: Rossano Ferretti