Photo Credit: Darian DiCianno/BFA.com
Each year, the Veuve Clicquot Polo Classic always marks the start of summer for New Yorkers. The Champagne House welcomed celebrities, tastemakers, and spectators to Liberty State Park for the ultimate champagne picnic and the return of the Veuve Clicquot Polo Classic. The event returned better than ever with an effortlessly chic and vibrant crowd that enjoyed a Solaire day outdoors while polo-watching and champagne-sipping.
Always a star-studded event, this year the Polo Classic was attended by A-Listers, tastemakers, and friends of the House, including Emma Stone, Simone Ashley, Jeremy Pope, Darren Criss, Karen Gillen, Coco Rocha, Al Roker, Gayle King, Danai Gurira, Cristo Fernandez, Ava Capri, Joy Sunday, and more, with music by DJ Ella Balinska.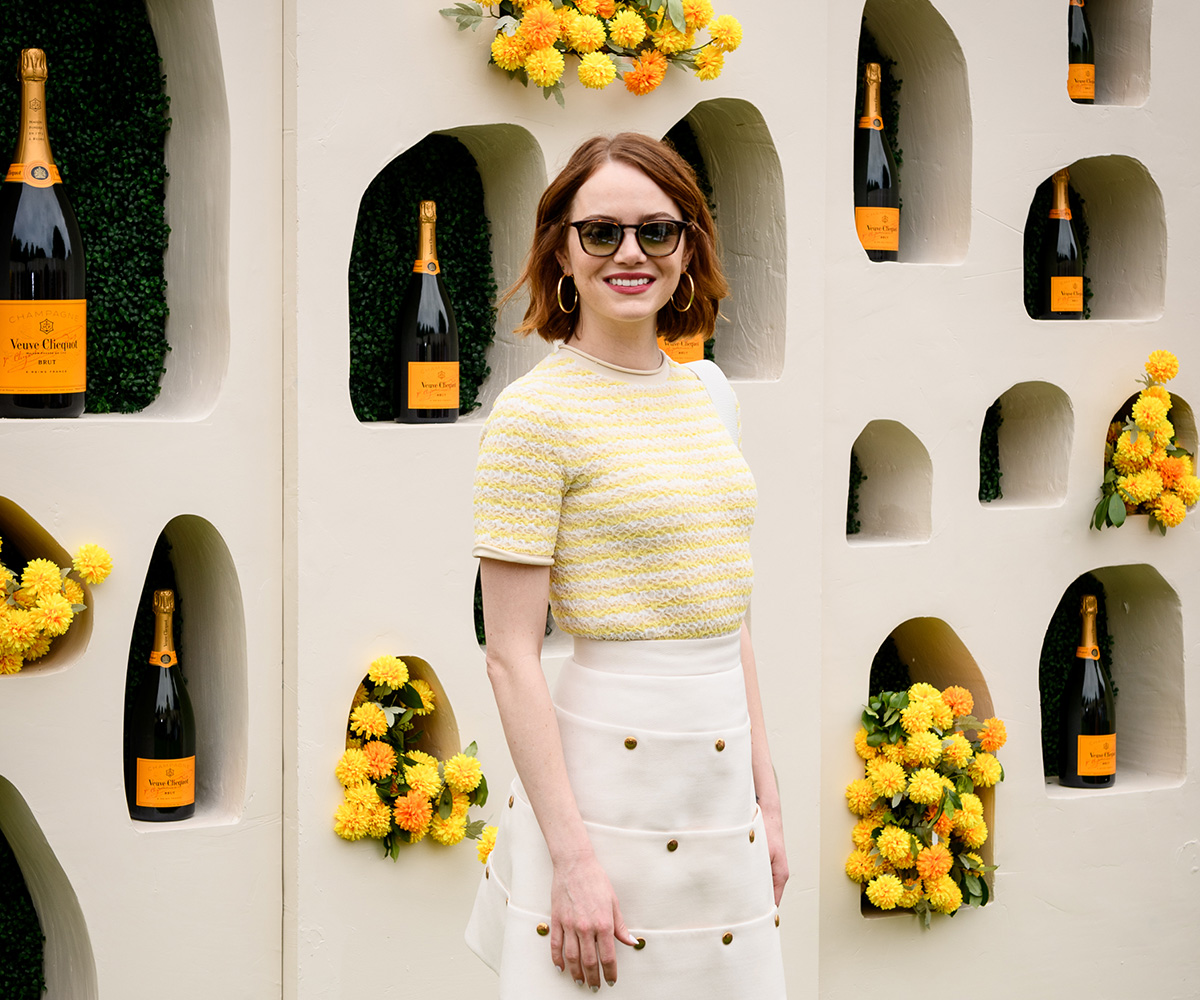 Photo Credit: Darian DiCianno/BFA.com
The festive day began with a stunning rendition of the National Anthem by singer Brennyn Lark and the ceremonial ball toss by Karen Gillen. Spectators enjoyed a fast-paced match watching Team Veuve Clicquot, captained by renowned polo player Nacho Figueras, take on Team Liberty Comets. Nacho played alongside his wife and match MVP, Delfina Blaquier, and brought Team Veuve a victory.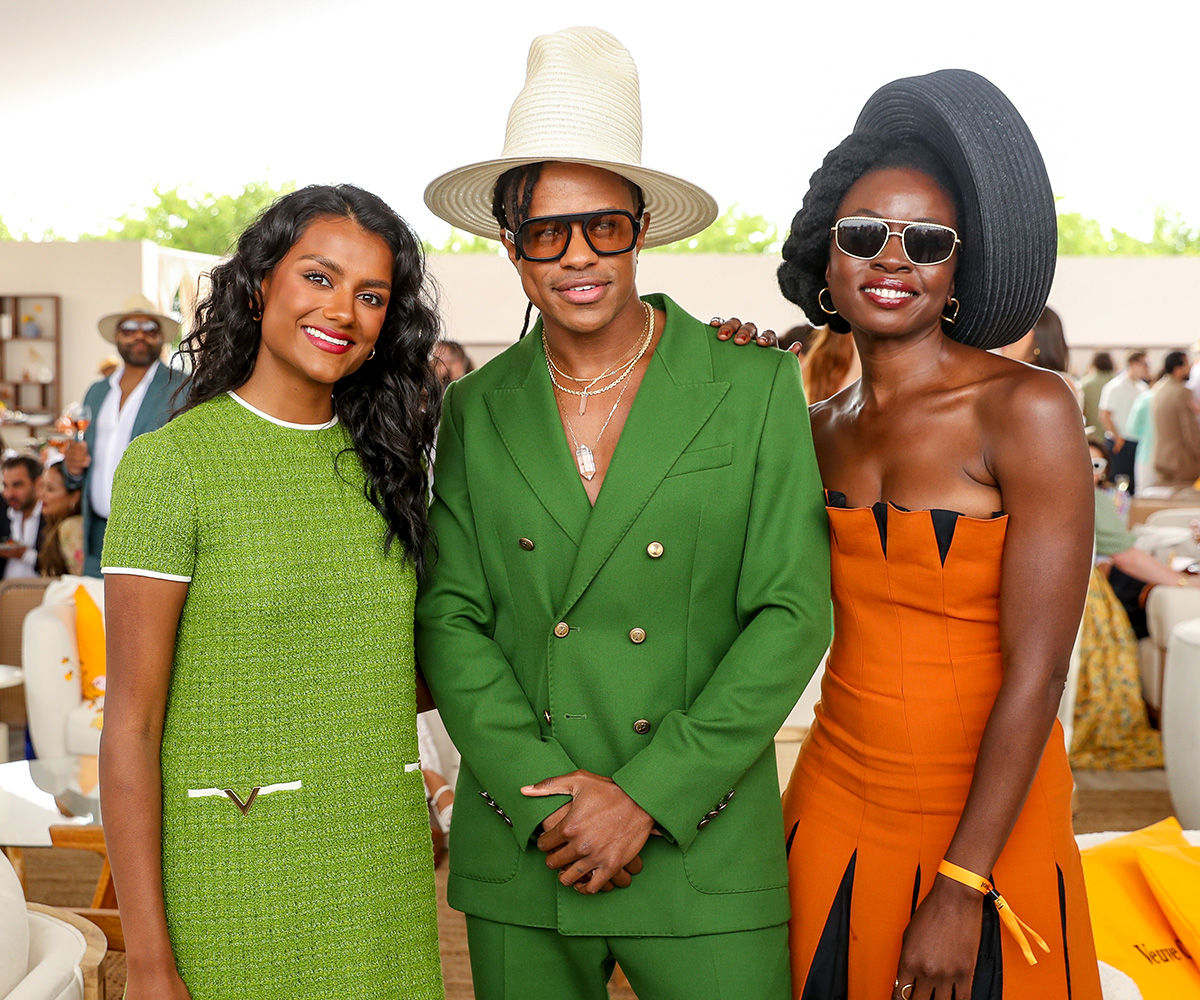 Photo Credit: Darian DiCianno/BFA.com
Known as one of the most glamorous and stylish daytime events of the summer, celebrities and guests stepped out to enjoy the beautiful day in some of the season's trending looks, including matching sets, color-blocked suits, a mix of earthy and jewel tones, and bright pinks, structured hats, and more.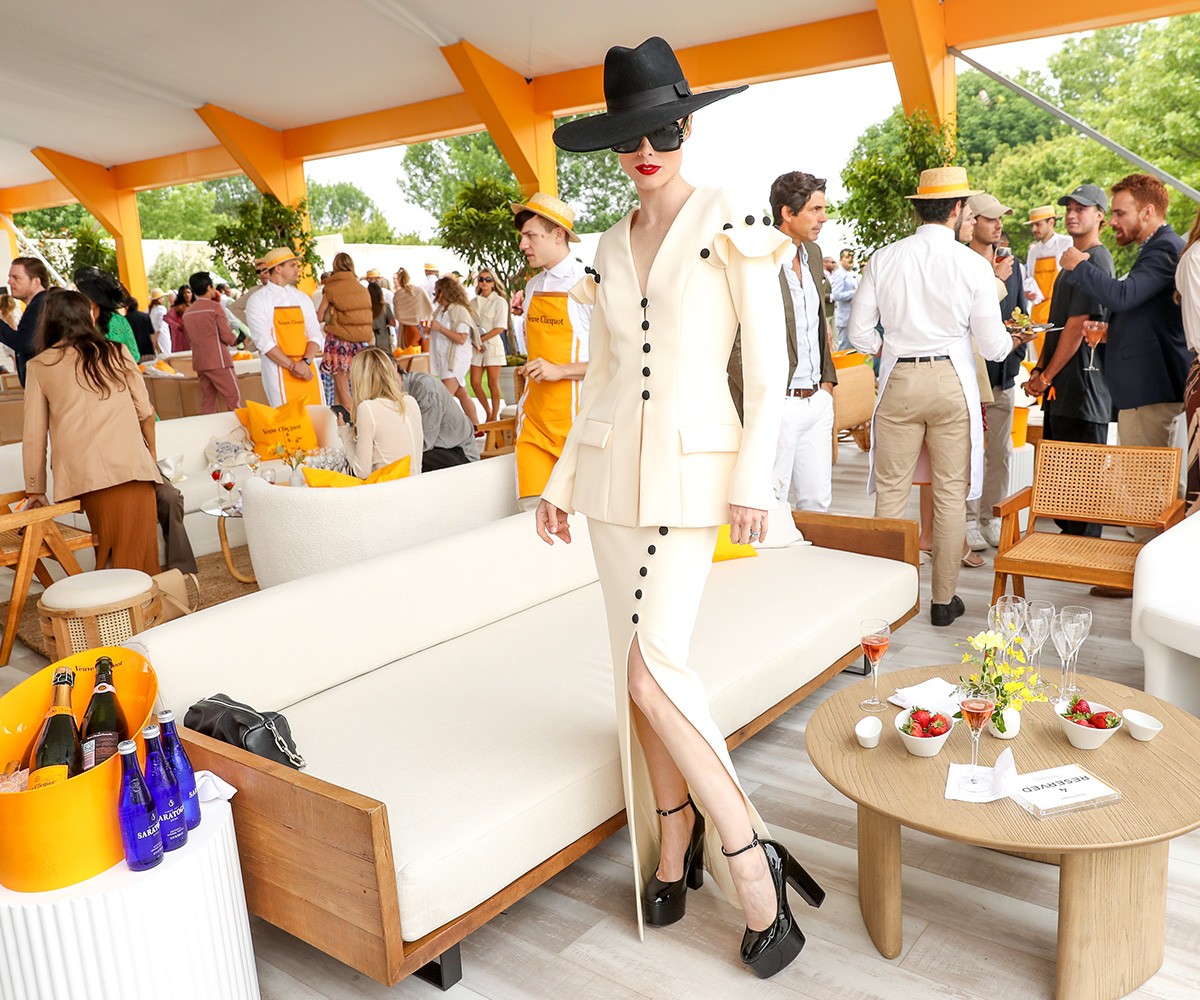 Photo Credit: Darian DiCianno/BFA.com
As a complement to Veuve Clicquot's Yellow Label, Non-Vintage Rosé, Rich and Rich Rosé champagne offerings, guests indulge in a  range of iconic New York fare. For the first time ever, Shake Shack served as the exclusive burger and french fry partner. An unexpected duo to some, the delicate yet complex layers of champagne playfully contrast with a burger, making the burger and bubbles a must-experience pairing this summer. In addition, the beloved open-air food market, Smorgasburg, curated a selection of their top vendors for attendees to enjoy alongside Veuve Clicquot Champagne offerings.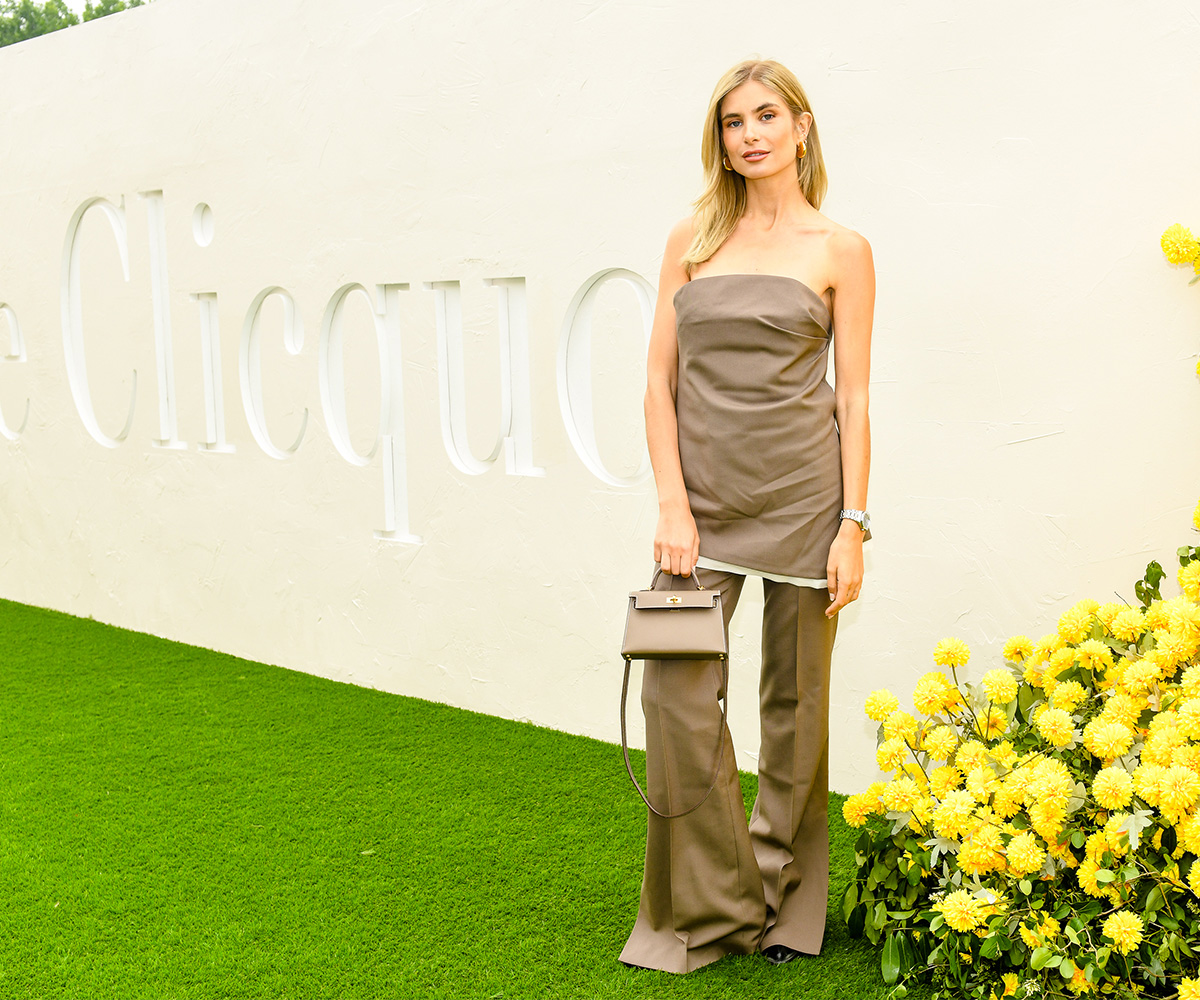 Photo Credit: Darian DiCianno/BFA.com
Photo Credit: Darian DiCianno/BFA.com
As a proud longstanding partner, Hublot served as the official timekeeper and scoreboard sponsor of the polo classic, releasing a limited-edition run of exclusive Veuve Clicquot Polo Watches available for $20,000. As official partners of the event, American Express offered guests co-branded fans and photo booth access, and Supergoop popped up their Mini Shack with bespoke product in all experiences. Other partners of the Veuve Clicquot Polo Classic this year included Uber and Saratoga Water. 
Subscribe to discover the best kept secrets in your city